WASHINGTON—California officially became a sanctuary state on Jan. 1, meaning local and state law enforcement are restricted in cooperating with immigration agents, even within jails.
California is the first state to pass such sweeping legislation that shields illegal aliens from immigration enforcement, although at least 300 cities and counties across the country have similar policies.
Most sanctuary policies come under fire because they allow for criminal illegal aliens to be released into communities instead of being handed over to Immigration and Customs Enforcement (ICE) for deportation proceedings.
Gov. Jerry Brown signed the sanctuary law, SB-54, in October, saying the bill "strikes a balance that will protect public safety, while bringing a measure of comfort to those families who are now living in fear every day."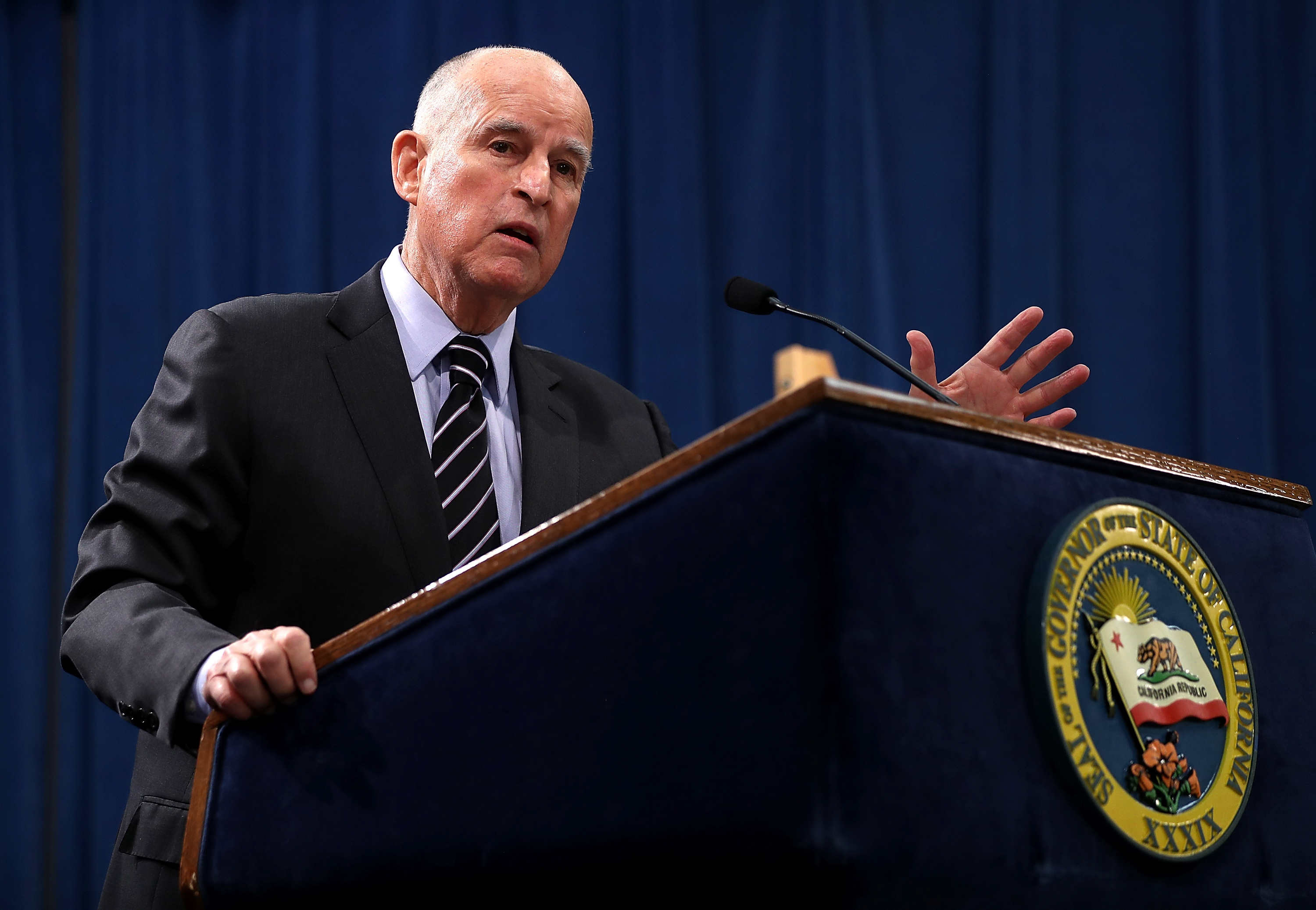 But ICE Deputy Director Tom Homan said that making California a sanctuary state is a foolish decision.
"I think it's terrible. I mean you've got the state of California that wants to put politics above public safety, ahead of officer safety," Homan said during a Fox News interview on Jan. 2.
"If he [Brown] thinks he's protecting immigrant communities, he's doing quite the opposite. Because if you think ICE is going away, we're not. There's no sanctuary from federal law enforcement.
"California better hold on tight—they're about to see a lot more special agents, a lot more deportation officers in the state of California," Homan said. "If the politicians in California don't want to protect their communities, then ICE will."
An official at ICE said the department can't provide specific details about the added numbers due to security reasons. However, the official confirmed that uncooperative jurisdictions have a higher rate of criminal alien releases than in places that honor ICE detainers.
"As a result, ICE is forced to focus additional resources to conduct at-large arrests in the field in these non-cooperative areas," the official stated via email.
There's no sanctuary from federal law enforcement.
Homan said he is working with the Department of Justice (DOJ) to ascertain if California is violating alien smuggling and harboring statute 8 U.S. Code 1324, or any other laws.
The statute, in part, states that a person is in violation of the law if he or she is "knowing or in reckless disregard of the fact that an alien has come to, entered, or remains in the United States in violation of law, conceals, harbors, or shields from detection, or attempts to conceal, harbor, or shield from detection, such alien in any place, including any building or any means of transportation."
An official from the DOJ confirmed the department is working with ICE to "explore any and all potential options for holding sanctuary jurisdictions accountable for their dangerous practices."
"Together, we will use every legally viable tool at our disposal to protect the American people from dangerous criminal aliens and from the people that place their protection over the protection of law-abiding citizens," the official said.
Homan said he wants to see the politicians personally held accountable for people dying at the hands of criminal illegal aliens due to sanctuary policies.
"In Sonoma County a few weeks ago, an illegal alien was arrested, we put a detainer on him, he was arrested for domestic violence. Sonoma County didn't honor the detainer, what happened? Two weeks later, he killed that girl. Now she has two young daughters without a mother," Homan said on Fox.
"I can give example after example of the effect this law is going to have on the community safety in the state of California."
Homan said that as of July 31 last year, almost 10,000 criminal aliens who were released onto the streets nationwide—rather than being turned over to ICE—have committed another crime.
He warned that the sanctuary status will attract more illegal aliens to California. "More criminal aliens will be coming to California. So California just bit off a lot more than it can chew," he said.
Nearly one quarter (more than 2 million) of the country's estimated illegal alien population lives in California, according to the Public Policy Institute of California.

More About California's Sanctuary Law
SB-54 forbids local law enforcement to communicate with immigration officials about when a criminal is about to be released from custody, except under special circumstances.
It also prevents local jails from holding inmates for up to 48 hours longer when ICE makes a request for transfer—except for inmates who have committed certain violent crimes, such as murder, robbery, rape, or kidnapping.
Nationwide, in fiscal 2016, under the Obama administration, the number of wanted illegal aliens handed over to federal authorities from detention facilities plummeted to less than 3 percent of what it was six years prior.
SB-54 bans state and local law enforcement officers from asking the immigration status of anyone during a routine stop, and they are prohibited from arresting illegal aliens based on civil immigration warrants.
The bill also prohibits state and local law enforcement agencies from using resources—including facilities, equipment, and personnel—for immigration enforcement purposes without a court warrant.
Violators could be subject to civil action, according to state Senate president and author of the bill Kevin de León.
Recommended Video:
Melania Trump's First Year as First Lady