Ian David Long was identified as the suspect who opened fire in a bar in Thousand Oaks, California. At least 12 people were shot and killed before Long turned the gun on himself.
Long, 28, had a Glock .45-caliber handgun with an illegal extended magazine, Fox News reported. He opened fire inside the Borderline Bar & Grill at 11:20 p.m. during a country music event, said Sheriff Geoff Dean on Nov. 8. He said the people in the bar were line dancing at the time of the incident.
Long was well-known to law enforcement over the past several years, and officers were called to his residence in April 2018, the report said. When they encountered him months ago, he was "irate and acting irrationally" before the crisis intervention team was called.
When mental health professionals evaluated him, they decided not to take him in for more observation, USA Today reported.
Dean said Long was a U.S. Marine Corps veteran, CNN reported. "We have no idea what the motive was at this point," he said.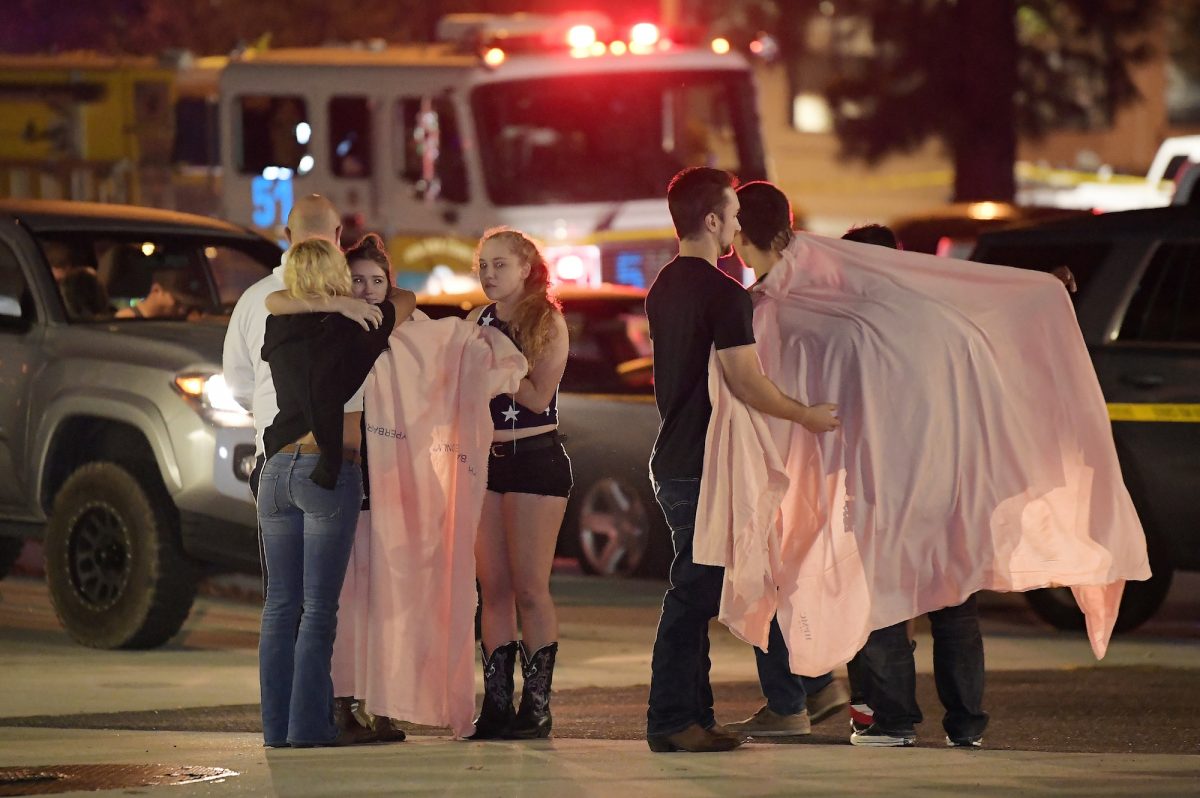 Ventura County sheriff's Sgt. Ron Helus was among those shot and killed in the incident. Helus, 54, had been in the department for nearly three decades and was slated to retire in the next year, CNN reported.
"Ron … gave his all and tonight, he died a hero because he went in to save lives," Dean said.
Witnesses told CNN that a man clad in black and wearing glasses walked into the bar and opened fire. He was found dead inside the bar.
"It's a horrific scene in there," Dean said. "There is blood everywhere and the suspect is part of that, and I didn't want to get that close and disturb the scene and possibly disturb the investigation."
Taylor Von Molt, 21, told CNN that she heard loud popping noises. "I heard it a couple more times, and I turned around and I saw him (the gunman)," she said. "He had … what looked like a bandanna on the bottom on his face, sunglasses, black hoodie, dark jeans."
"I started hearing these big pops. Pop, pop, pop," John Hedge said. "I look up … the security guard is dead. Well, I don't want to say he was dead, but he was shot."
"It was chaos, people jumping out of windows, hopping over gates and just trying to get out," Nick Steinwender, a student at California Lutheran University, was quoted by the network as saying. "From what I heard, the gunman started shooting at the front desk. … Students were hiding in the attics, bathrooms and stuff like that."
Approximately 100 to 150 people, including students from California Lutheran University and Pepperdine University, were in the bar when the shots were fired, Fox reported.