Commentary
When you visit a big city for a short time, you might try to pack as many activities as possible into your limited schedule. When you go to an amusement park, you try to go on as many rides as possible before closing time. Similarly, I jammed my schedule when I covered the Turner Classic Movie Film Festival 2022 in April. During the four days, I saw 14 movies, taking very few breaks between screenings, and there are more movies I would have like to see if I'd had enough time.
Since far more films played than one person could see, I had to choose my movies prudently. Instead of just watching the movies I really wanted to see, I decided to choose unusual or rare screenings. Although the experience would be enhanced on the big screen, I could easily watch other selections I wanted to see on DVD or Amazon Prime Video back home. Thus, I prioritized seeing the movies which were listed as Special Presentations, which aren't readily available. Among these was a 3D film, "I, the Jury" from 1953.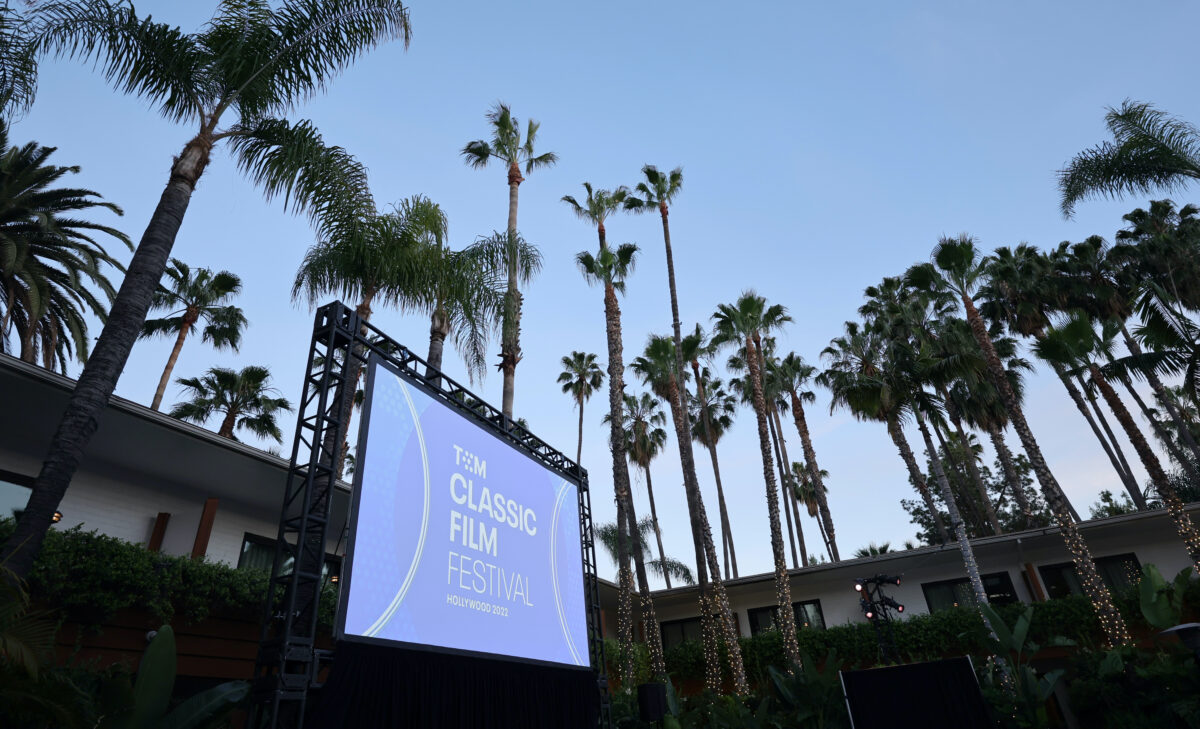 Before going to this screening, I had a quick dinner after "Cocktail Hour" (that's a movie's name; I wasn't indulging in martinis). While I was having a quick slice of margherita pizza at the California Pizza Kitchen in the TCL Chinese Theater Complex, other film lovers were lining up to see the festival's only 3D film. Thankfully, my press pass got me one of the last good seats, so I didn't have to sit in the front row, as the usher warned we last entries might. Donning the special glasses, I settled into my seat on the far left side in the fifth or sixth row to watch the first full-length 3D film I've ever seen.
A Crime Story
This movie is based on a story by famous crime novelist Mickey Spillane. In fact, it's an adaption of his debut novel, published in 1947 with the same name as the film. This book introduced his best-known character, private investigator Mike Hammer. Although five more Mike Hammer books had been published by 1953, "I, the Jury" was the first time the detective appeared onscreen. The screen rights to "I, the Jury" and another Spillane novel were purchased by Victor Saville's production company, Parklane Pictures, Inc. He would follow this film with two more Spillane stories in the subsequent years: "The Long Wait" (1954) and "Kiss Me Deadly" (1955). Although "I, the Jury" received mostly negative reviews upon release, it was a box office success, earning $1.4 million in the United States.

The story begins when private eye Mike Hammer (Biff Elliot) hears that his war buddy, one-armed insurance investigator Jack Williams (Robert Swanger), was murdered in his apartment. Mike vows to solve the crime and avenge his friend's death, even if that means circumventing the police, especially captain of the homicide squad Pat Chambers (Preston Foster). In his search, Mike visits Jack's distraught girlfriend (Frances Osborne), a wealthy art collector/fight promoter (Alan Reed), his suspiciously old-looking college student friend (Bob Cunningham), a pair of neurotic twin sisters (Tani and Dran Seitz), and a beautiful psychologist named Dr. Charlotte Manning (Peggie Castle). There is danger at every turn, and Mike doesn't know who to trust. Nevertheless, he finds himself falling for the seductive charm of Dr. Manning, who becomes an important figure in the story.
This film is not an extremely close adaption of the book. Since it was made in the early 1950s, which was still the Production Code era, the novel's more sensationalist elements were toned down or eliminated. In fact, when I read the film's Wikipedia synopsis before writing this review, it not only refreshed my memory but included details I didn't detect in the film when I watched it. That synopsis refers to one character as a drug addict and a dancing school as a front for prostitution. Although I agree that such conclusions could be drawn from the situations and dialogue in the film, a lot must be read between the lines, or rather, between the frames. The obvious narcotics ring, drug addicts, and casual affairs in the book's plot were omitted from the film. In addition, the criminal activity forbidden by the Code which remains in the story is presented quite delicately, I felt. Also, the onscreen violence is quite minimal.
3-Dimensional Technology
Although 3D technology has existed in some form since the nineteenth century, afficionados describe 1952-1955 as the Golden Age of stereoscopic cinema. Between the premiere of "Bwana Devil" on November 26, 1952, and "Revenge of the Creature" on March 23, 1955, fifty English-language features were released utilizing the impressive new technology. The forty-eight other movies were all filmed between January and October 1953. Among these was "I, the Jury." Because of the expense and precision required to properly project 3D films, many 1950s theaters opted to play films created with the special technology in 2D instead. However, the novelty was quite popular for a while, doubtless adding to the success of this less than critically acclaimed picture.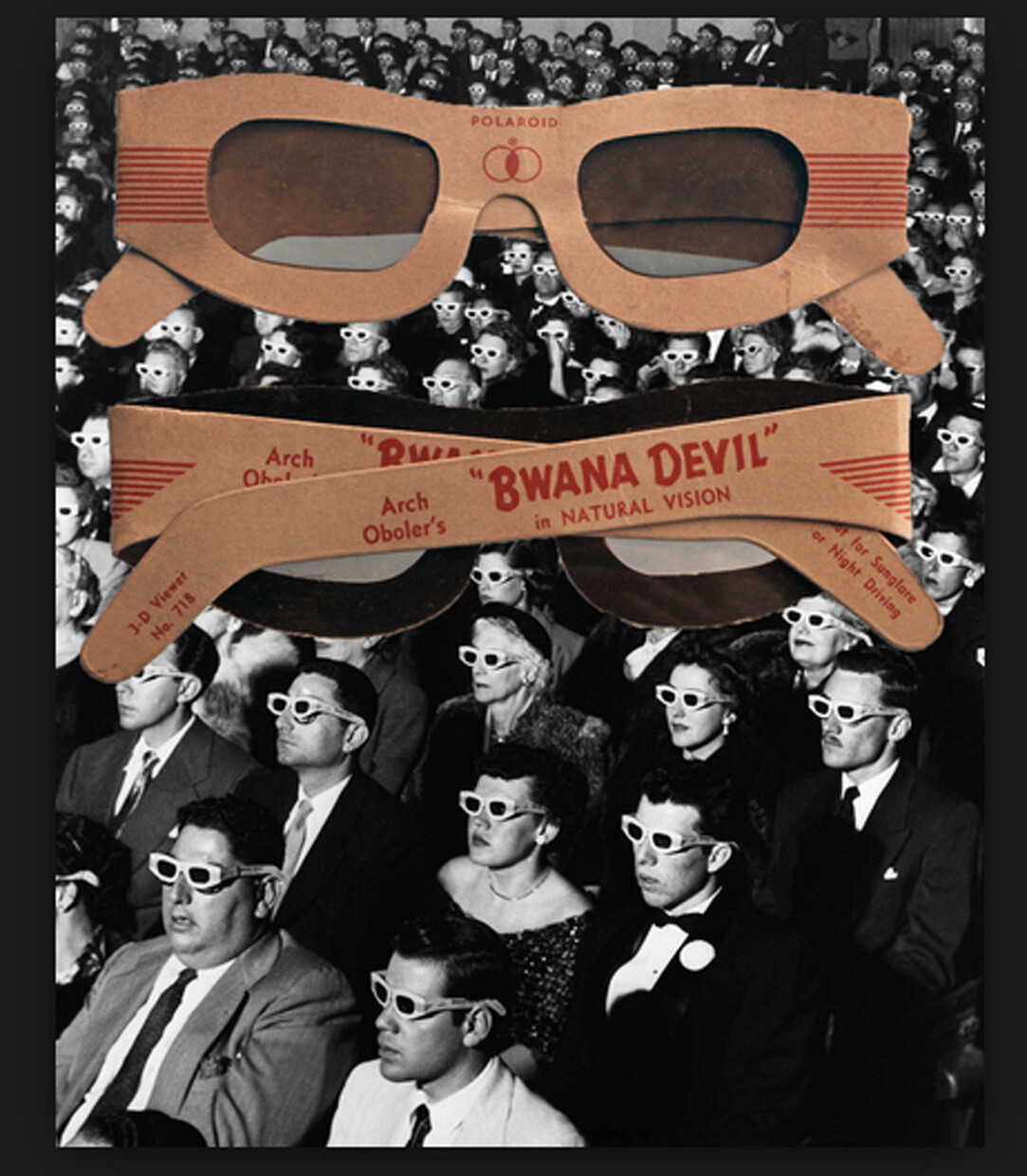 "I, the Jury" was my second experience with 3D technology. The first was not a feature film but the trailer to Disney's "A Christmas Carol" which I saw in the El Capitan Theater before a screening of "Tinkerbell and the Lost Treasure" in 2009. This 3D experience was very different from my previous one. I remember seeing snowflakes floating through the air right in front of me when I watched the trailer, but there was nothing that dramatic in this 1950s film. All it really did was add realistic perspective and depth to everything. Nothing came flying out at the audience, so to speak, but the people and especially objects onscreen didn't look flat, as they do in 2D films.
When reading about 1950s 3D films in the past, I heard that they were uncomfortable to watch because they induced eyestrain and headaches. From the further research I've done since watching "I, the Jury," I've learned that eyestrain, headaches, and nausea are symptoms which some people experience from any 3D film, including those made in the twenty-first century. I didn't experience any of these effects when watching this film, which surprised me, since watching four films in one day is enough to give anyone a headache by evening. The one difficulty I had was keeping the picture in focus. Although I was wearing the glasses, I had to frequently adjust my head to keep the image clear. I think this is partly because I was quite far off to the side and near the front. For those sitting dead center a little farther back, the screen was probably clearer. That's what I get for having dinner instead of standing in line for an hour!
An Interesting Experience
Watching "I, the Jury" was an interesting experience. I wouldn't say it's a brilliant film. I didn't find the acting to be bad, as many critics said, but I felt that the movie had the overall tone of a satire or parody of the detective genre rather than a serious film. This was definitely my least favorite movie of the festival, aside from the Pre-Code "Cocktail Hour" which I mentioned earlier. This isn't too much of a slight, though, since the other twelve films were fabulous!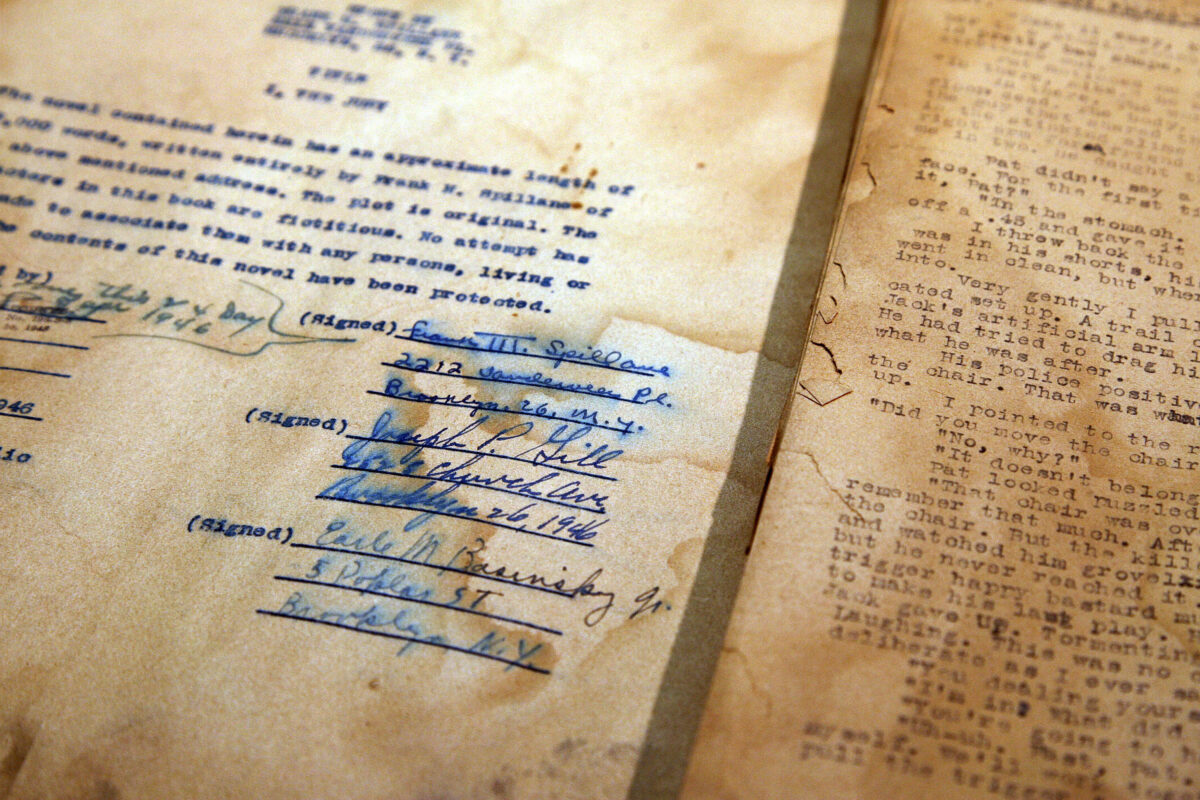 I name "I, the Jury" as my least favorite because it probably isn't a film I would watch again. Without the 3D gimmick, it has little to attract me. I am not a huge fan of the crime/detective genre, especially when the film is based on rather sensationalist material. Besides that, perhaps the greatest reason for my not loving this film is the fact that it doesn't feature any major stars. I must admit that I tend to be prejudiced toward movies whose leads aren't names or faces I recognize. I recognized many of the bit part actors, of course, but I really missed seeing familiar faces as the main characters.
In his screen debut as Mike Hammer, the only time he played the role, by the way, Biff Elliott created a very definite character. I don't think he was bad in the part, as many have suggested. In fact, the introducer said that many consider him the best incarnation of Mike Hammer, although he couldn't have said otherwise because Mr. Elliot's widow was in the audience! That aside, I think I would have enjoyed the movie more if someone like Kirk Douglas or Ronald Reagan were playing the role of Mike, even if he wouldn't necessarily have been far better. If you're a fan of Mickey Spillane or perhaps a connoisseur of crime dramas, you might really enjoy this movie! If you're a parent or grandparent, you'll appreciate that this is one of the only Spillane adaptations you can watch with a child.
Views expressed in this article are the opinions of the author and do not necessarily reflect the views of The Epoch Times.