A Virginia woman who admitted to running a scheme that robbed more than 50 people out of their life savings told the judge that she is a good person before being sentenced to 15 1/2 years in prison.
Keisha Williams, 42, of Ashburn, Virginia, pleaded guilty to the $5 million fraud scheme in October 2018.
Williams told the victims "that she had paid a lot of money for a certain healthcare-related software overseas in Austria; that the software was being held in 'escrow' because she still owed taxes, attorney's fees, and other debt associated with the purchase; and that if they would just give her a short-term loan to get this software out of escrow and bring it to the United States, the software would be a huge success and everyone would be quickly repaid, with interest," according to the U.S. Attorney's Office for the Eastern District of Virginia.
But in reality, Williams spent over 95 percent of the money traveling around the world and buying a range of items at stores like Chanel and Gucci. She spent about $500,000 on her girlfriend.
As part of her scheme, Williams recruited people to pose as federal law enforcement agencies to collect money from several individuals and she recruited other people to buy private telephone records of one of the victims from T-Mobile stores.
Victims of the scheme included a number of elderly persons, including a 71-year-old cancer survivor from McLean, Virginia, who gave up her $250,000 inheritance to Williams. Another victim, a 70-year-old man from Silver Spring, Maryland, gave Williams $70,000.
"This is a being without a heart or soul; no human can do what she has knowingly done to so many of us," one of the victims wrote in a letter to the court, reported the Washington Post.
In court on Jan. 18, Williams declined to apologize and offered little explanation for her crimes, instead focusing on her education and career.
"I believe I am a good person who made some bad choices," she said. Responding to a victim who asked how she could sleep at night, she quoted a Bible verse from 2 Corinthians, adding, "I'm a new person."
Prosecutors detailed how Williams sent messages to those ensnared in the scheme while vacationing around the world, taking trips to Disney World, the Bahamas, and Italy, among other places.
She also used her "dying grandmother" as a way to swindle money out of one of her victims, saying she was "sad and stressed about this but my gma I'm in tears."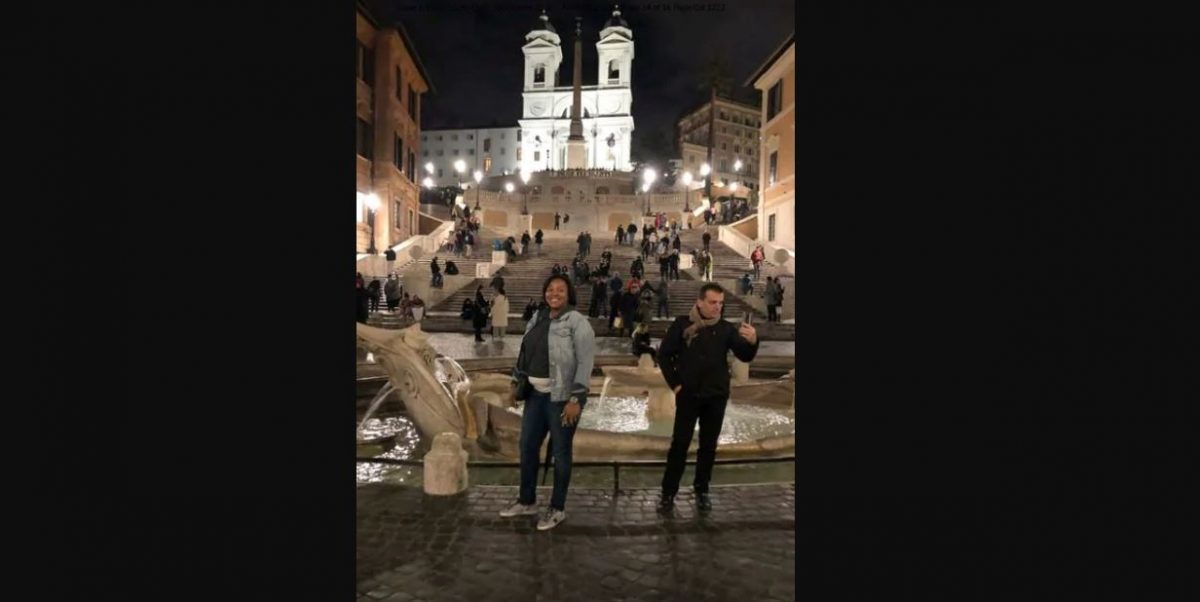 Meanwhile, her grandmother actually was ill and her mother had asked her to call the sick woman. "Me calling isn't going to do anything," Williams responded. "They need to send some money if they want me there."
Judge Leonie Brinkema said at the sentencing that she was appalled by Williams' scheme.
"The way in which you spent this money … is appalling," Brinkema said. "It was one of the worst [cases] I've seen."
Brinkema ordered Williams to surrender her portfolio, gun, a car, watches, and other items purchased with the stolen money. "You're not going to be able to take it with you to prison anyway," the judge said.
Williams faced a maximum penalty of 20 years in prison. Brinkema sentenced her to 15 1/2 years in prison. "Actual sentences for federal crimes are typically less than the maximum penalties," according to the district attorney's office.
Ashburn woman arrested Thursday after the FBI says she arranged a loan fraud scam that swindled victims out of more than $5 million. Officials say she used a portion of that money for personal travel and high-end shopping purchases. https://t.co/pTMSlbrNTi

— FOX 5 DC (@fox5dc) February 16, 2018
Four others also entered guilty pleas late last year, admitting they were part of the scheme. They were Christian D'Andrade, 69, of California, and three from Maryland—Carla McPhun, 50, Arthur Robinson, 53, and Ruben Gresham, 53.
D'Andrade and McPhun pleaded guilty to wire fraud while the other two pleaded guilty to conspiracy to impersonate a federal agent.
D'Andrade was described as Williams's unwitting partner, who she continually deceived in the ongoing scheme. He put in $1.4 million of his own money and helped raise money from others. The man eventually lost his business, two houses, a car, all his savings, and the savings of his girlfriend, his ex-wife, and a business mentee.
He said that he lied to several victims because he believed Williams would ultimately return the money; he is serving a probationary sentence. McPhun was brought in when D'Andrade's money began to run low. The Maryland real estate investor said that she also lied to one investor about where the money was going, believing Williams would repay it soon.
"That was only the beginning of the nightmare," McPhun said in court last year.
She also lost her life savings and her home and is serving a probationary sentence.
From NTD News