Update: The study was retracted on June 4, 2020. 
Original story below.
Hydroxychloroquine and chloroquine were linked with an increased risk of mortality in hospitals, researchers said.
The large observational study included records of 96,032 patients from 671 hospitals in six continents. The patients were hospitalized between Dec. 20, 2019, and April 14, 2020.
Patients receiving the anti-malarials were put in four different groups: chloroquine alone, chloroquine with a macrolide, hydroxychloroquine alone, or hydroxychloroquine with a macrolide. Patients who received none of the treatments formed a control group.
Researchers found the 14,888 patients in the treatment group suffered higher mortality when compared to the control group of over 80,000.
"We were unable to confirm a benefit of hydroxychloroquine or chloroquine, when used alone or with a macrolide, on in-hospital outcomes for COVID-19," the researchers wrote in The Lancet, where the study was published.
Each of the four treatment regimens was linked with decreased in-hospital survival and an increased frequency of irregular heart rhythms, they added.
Proponents of hydroxychloroquine and chloroquine, which have been used for decades against malaria and lupus, say azithromycin and zinc make the drugs more effective against COVID-19.
The Food and Drug Administration last month warned against widespread use of the drugs because of harmful side effects including heart issues.
The doctors conducting the study were: Mandeep Mehra of Harvard Medical School, Sapan Desai of the Chicago-based Surgisphere Corporation, Frank Ruschitzka of University Heart Center at the University Hospital Zurich, and Amit Patel of the Department of Biomedical Engineering at the University of Utah.
Funding came from Brigham and Women's Hospital in Boston, Massachusetts.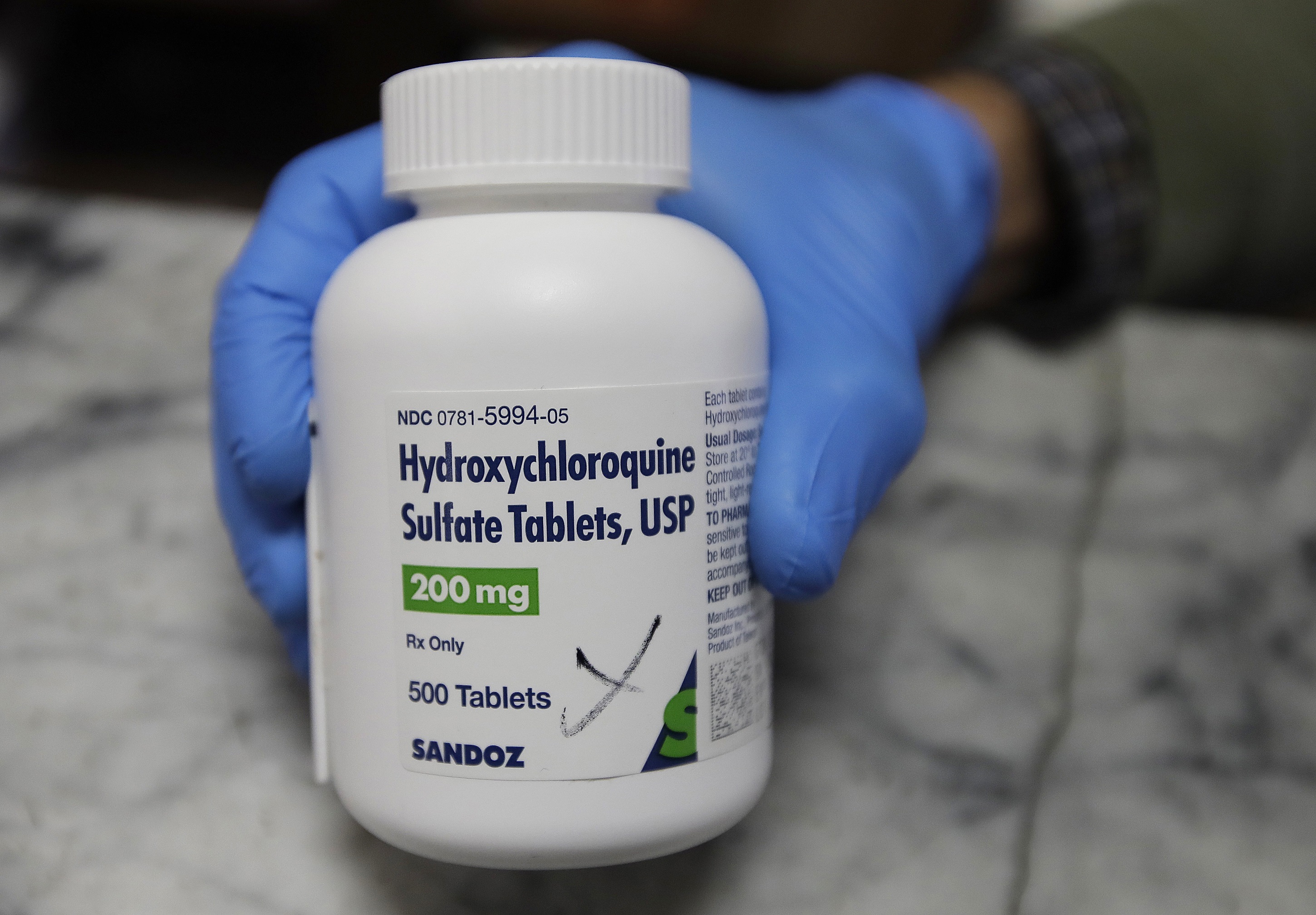 Patients who received the treatments more than 48 hours after diagnosis were excluded as were those who received one of the treatments while on a ventilator. Patients who received the experimental remdesivir treatment were also excluded.
The researchers acknowledged observational studies cannot account for unmeasured confounding factors but added, "our findings suggest not only an absence of therapeutic benefit but also potential harm with the use of hydroxychloroquine or chloroquine drug regimens (with or without a macrolide) in hospitalized patients with COVID-19."
Peter Bach, director of Memorial Sloan Kettering's Center for Health Policy and Outcomes, said that in most cases, people who look sicker are more likely to get an unproven treatment, which is referred to as confounding by indication.
He drew attention to the group of patients receiving the treatments as being older and having more weight than those in the control group.
"Are the patients after statistical adjustments now similar enough to support the conclusions … .How many 'factors' might they have missed of mis-modeled? Could this still be confounding?" he said in a social media statement.
In a comment on the study, two French doctors said the observational nature includes limitations but still provides results to consider.
"Their results indicate an absence of benefit of 4-aminoquinoline-based treatments in this population and suggest that they could even be harmful," the doctors wrote.
While the study found an increased risk of in-hospital mortality, the relationship between death and ventricular tachycardia, or the lower chambers of the heart beating quickly, wasn't studied, the doctors said. Causes of deaths also weren't adjudicated.