Britain's high streets have been hit hard by the shift to hybrid working patterns, with footfall 18 percent down on pre-pandemic levels last year, according to a report.
There has been a slow but steady recovery, with footfall rising by 10.8 percent between May and December across all retail destinations compared with the same months in 2021, according to Springboard, a consulting firm specialising in retail data analysis.
However, UK footfall for all destinations remains 14.2 percent lower in 2022 than in 2019, just before the COVID-19 pandemic hit.
Owing to the shift to hybrid working, the high street has been hit particularly hard, with weekday footfall remaining 18.2 percent down on 2019 levels throughout last year.
Springboard's retail consumer survey, carried out each quarter, found an average of 55 percent of consumers worked at home for at least some days each week in 2022, with very little change in the extent of home working across the year.
Diane Wehrle, insights director at Springboard, said hybrid working was now an established feature of the UK economy and would place downward pressure on the recovery of footfall to the 2019 level.
She predicted that footfall would not return to pre-pandemic levels, saying: "Whilst hybrid working and the ability of stores and destinations to adapt will be a key factor in determining their success, the fact is that, in the absence of COVID, footfall across UK destinations would have declined each year anyway.
"Over the decade that Springboard has been publishing its data, footfall declined by an average of 1.3 percent per year each year from 2009, and so in even the absence of COVID, footfall across UK retail destinations would now be around 4 percent lower than in 2009.
"Taking this into account, with all things being equal, footfall will not return to pre-pandemic footfall levels, and in 2023 Springboard anticipates that the gap from 2019 will settle at between 5 and 10 percent."
Office Space Reduced
A study published last November found that around 1.8 million square metres of office floorspace, equivalent to 248 football pitches, had been taken out of use in the UK in the past year, probably over the shift to hybrid working.
Law firm Boodle Hatfield, which conducted the study, found that London has seen the most amount of office space taken out of use, especially in areas including Westminster and the City.
Hybrid working has led to some businesses significantly cutting down on their office space by subletting or, in some cases, choosing not to renew leases, said the report.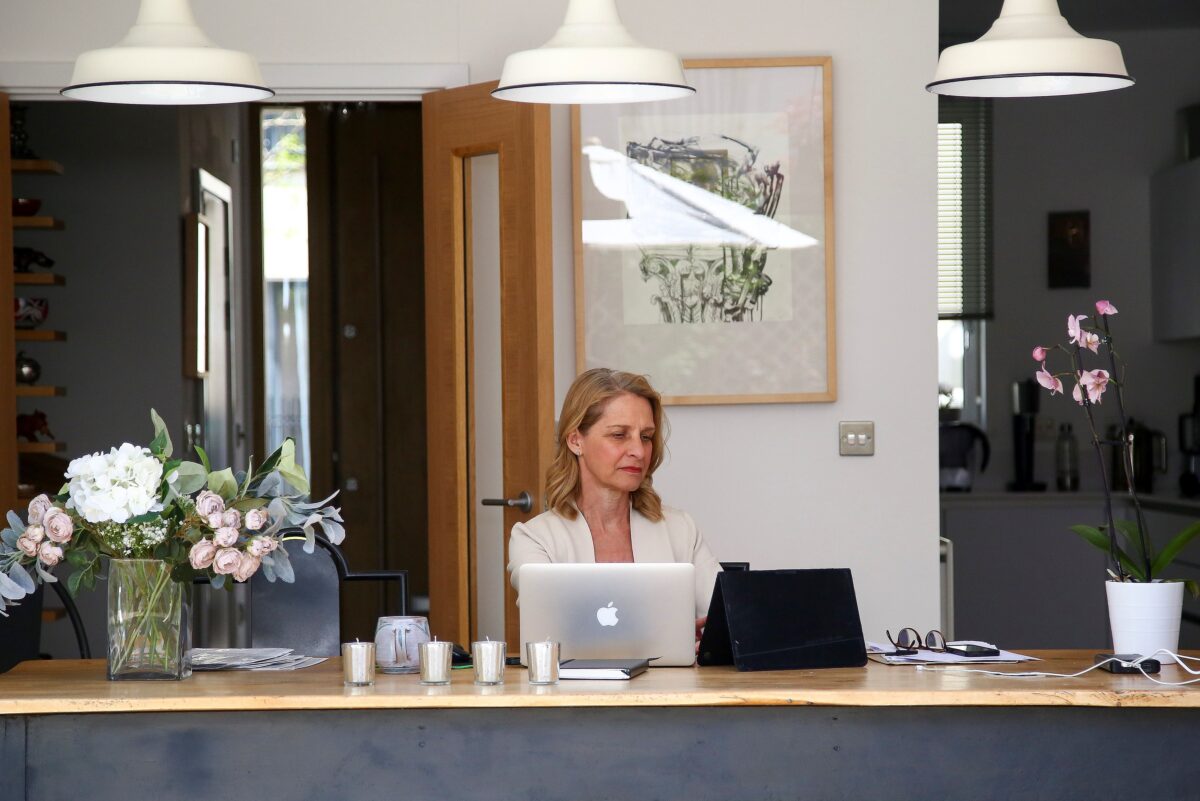 Commercial landlords who are struggling to find replacement tenants were said to be taking properties off the market for redevelopment into better grade office space or for change of use into residential property.
According to a survey conducted last spring, three out of four workers in London believed they would never return to the office full-time after finding that working from home had improved their quality of life.
The survey by the Policy Institute and King's College London also found that 6 in 10 London workers said they were hybrid working, whereby they worked from home for at least one day a week and from their workplace or office fewer than five days a week.
Impact on Work
According to the survey, a high number of London workers felt that working from home had a positive impact and improved their quality of life, while not having to commute into the office was also proving to be one of the biggest benefits for 80 percent of those surveyed.
However, the survey found that people were much less likely to report feeling connected to others when working from home (45 percent) versus from their London workplace (79 percent).
The impact of hybrid working on performance has been found not to be always positive. A study on staff at Microsoft found that information workers doing their job remotely tend to be less productive over the long term.
Whilst the study's authors observed a productivity increase in the short-term immediately after companies made a switch from in-office to working remotely, work hours increased over a prolonged period, which was indicative of reduced productivity.
Communication between employees became more static, with reductions in the formation and deletion of new contacts between employees, the study found.
Researchers noted a "siloed" network, with fewer connections between formal business units, and within informal networks, creating condensed groups with few connections.
The shift to hybrid working has also resulted in an increase in the number of labour disputes.
Employment law firm GQ Littler said in November that there were 190 employment tribunal cases in the past year which stemmed from disagreements over how many days employees are required to be in the office, a slight increase on the previous year.
Some employers have made attendance in the office mandatory on set days of the week, but this is often being resisted.
Sophie Vanhegan, of GQ Littler, said: "The continued rise in employment disputes related to flexible working suggests employees and employers are still finding it tricky to agree on flexible working arrangements.
"Although many businesses have listened to their employees and implemented hybrid-working models, in some cases it's proven difficult to find a balance that works for everyone."
Katabella Roberts and PA Media contributed to this report.