U.S. auto sales, which have been weak all year, received an unexpected lift after hurricanes Harvey and Irma struck the United States.
At least 600,000 vehicles were severely damaged or completely scrapped as a result of the major hurricanes, according to Cox Automotive. Of that total, up to 400,000 vehicles are expected to be replaced by the end of November, with 30 to 40 percent by way of new car purchases and the rest with preowned vehicles, said Jonathan Smoke, chief economist for Manheim, a unit of Cox, during a conference call on Oct. 6.
New car sales rose in September and average used car prices increased as consumers in hurricane-hit parts of the country looked to replace their flood-damaged cars.
The annualized rate of U.S. car and light truck sales on a seasonally adjusted basis rose to 18.6 million units in September, up from the 16.1 million units a year run-rate in August, according to Autodata Corp., which tracks U.S. automobile sales.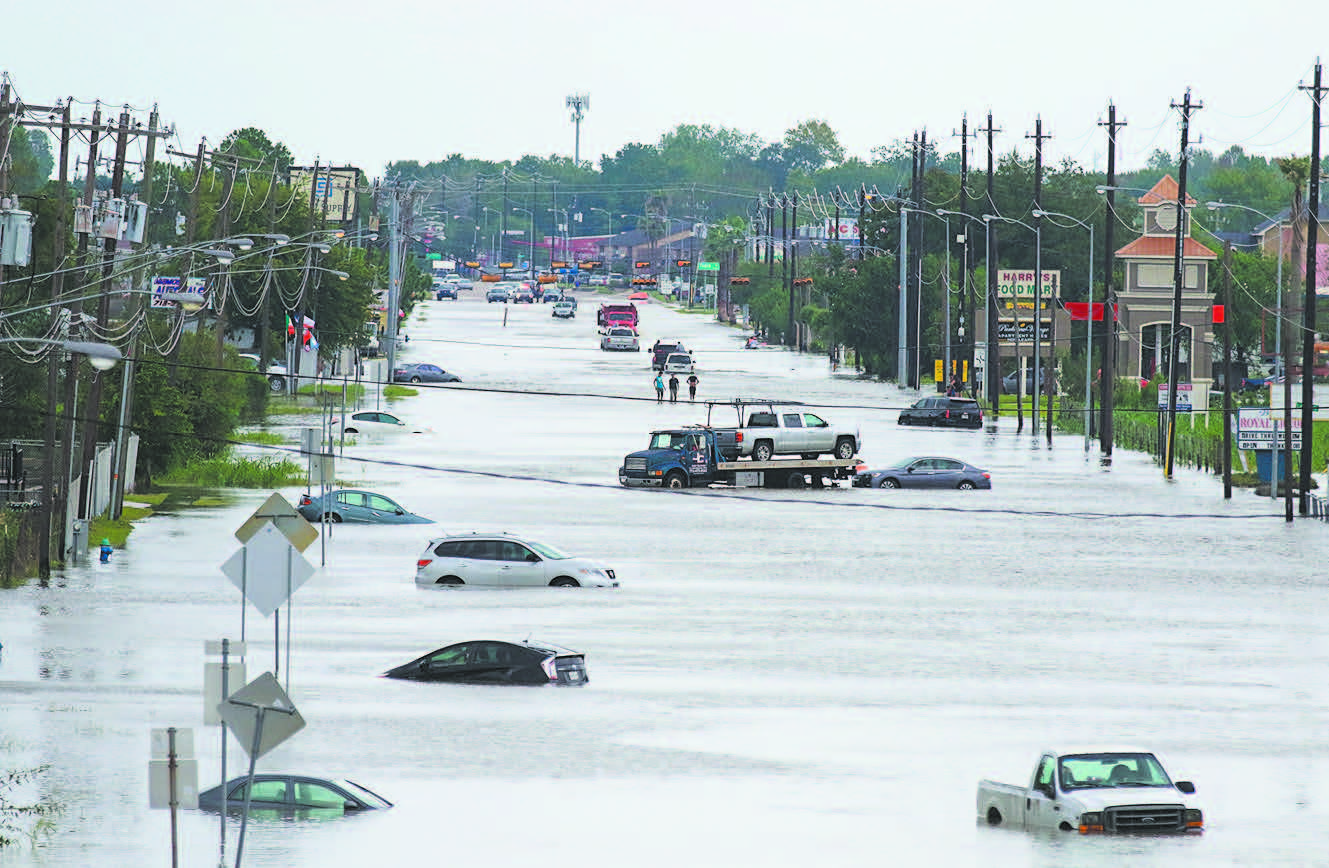 New Vehicle Sales Soar
Several major automakers posted significant monthly gains in September.
Toyota Motor North America reported September sales of 226,632 units, up 14.9 percent from the same month last year. It's unclear how much of this gain was due to the impact of replacing hurricane-damaged cars, as September was also the first full month of sales for Toyota's new 2018 Camry sedan.
General Motors saw a 12 percent year-over-year September gain, propelled by a 17 percent increase in Chevrolet and 9 percent increase in GMC vehicle sales.
Ford also announced sales gains of 8.7 percent on 222,248 units in September. Ford's gains were driven by fleet sales, which increased 21 percent, but retail sales were also up moderately, at 4.4 percent, the company said.
The sales increase from the aftermath of the hurricanes will likely linger for a few more months, with October monthly sales giving a clearer picture of the impact of replacing vehicles without the effect of dealership closure. As pickup trucks are extremely popular in the state of Texas, sales gains are expected to be more pronounced for Ford and GM, two of the market leaders in pickups.
Shares of major automakers likewise rallied over the last month. Ford saw its stock increase 7.0 percent during the last 30 days ended Oct. 6. GM shares were up a whopping 19.3 percent during the same period, while U.S.-listed ADR shares of Toyota were up 7.2 percent.
Regarding the impact of hurricane recovery efforts on vehicle sales, Ford was conservative in its estimates and downplayed its impact in September. "We believe less than a third of [the monthly gain] was due to the effect of the hurricane," said Mark LaNeve, VP of U.S. marketing and sales at Ford, during a conference call with analysts on Oct. 3. LaNeve also pointed to the negative impact of dealerships being closed in parts of the country immediately after the storms, but emphasized that "it was a strong month irrespective of the hurricane effect."
The active hurricane season also led to an increase in average used car prices. Manheim, the car auction provider, said on Oct. 6 its used car price index rose 6.3 percent in September to a record high reading of 134.9, according to the company.
"Most of this [used car] price strength can be attributed to the recovery following Hurricane Harvey and Hurricane Irma," according to Manheim. "Replacement demand combined with a reduction in available supply is causing wholesale inventories to tighten."
Short-Lived Increase?
Before the 2017 hurricane season, U.S. new auto sales were mired in a slump after a banner year in 2016.
And despite the recent increase from replacing hurricane-damaged vehicles, experts don't believe gains will persist.
Analysts at Bank of America still expect a general downturn in auto sales over the next several years. "The swift and material downturn in U.S. sales, beginning this year and ultimately hitting a trough of [about] 13 million units [around] 2021, will likely be driven by the looming tsunami of off-lease volumes that will flood supply in the used vehicle market (particularly the 0-to-5-year-old channel)," analysts wrote in a Sept. 26 research note.
The tendency of automakers using low interest rates, coupled with high residual values, to lure consumers into low monthly lease payments has increased new vehicle sales volume in recent years. Such off-lease vehicles will soon fill the used car market, driving down prices and making new car purchases unattractive.
In addition, Bank of America cited rising interest rates and tighter credit as other factors that will cause new car sales to fall from the 2016 peak of 17.5 million units to 13 million units by 2021.
James Albertine, senior research analyst at Consumer Edge Research, told CNBC, "Any kind of hurricane or replacement demand could be borrowing from the future and bringing it forward to today."