The U.S. National Hurricane Center said Thursday that Hurricane Ophelia is now the 10th hurricane of the 2017 season.
The storm is moving to the northeast, and it has maximum sustained winds of 90 mph, the agency said. It's currently located about 700 miles southwest of the Azores islands.
"There are no coastal watches or warnings in effect," the agency said while adding, "Interests in the eastern Azores should monitor the progress of Ophelia."
Forecasters said Ophelia isn't moving west toward the Caribbean or United States, but instead, it is moving to the northeast toward Europe. The projected path laid out by the NHC shows that the storm will get very close to the United Kingdom and Ireland on Monday and Tuesday.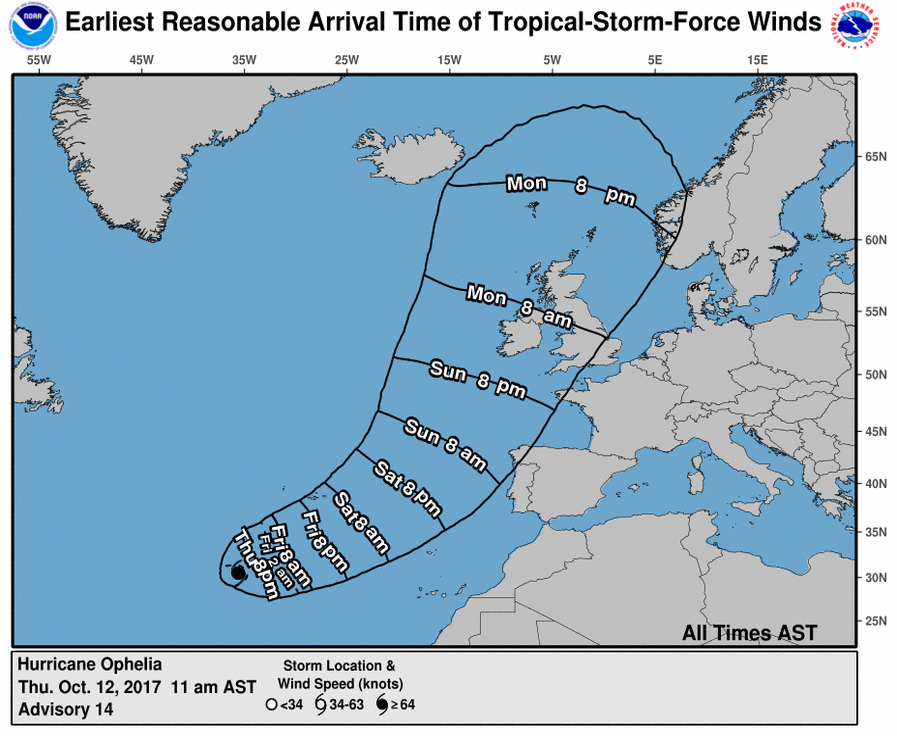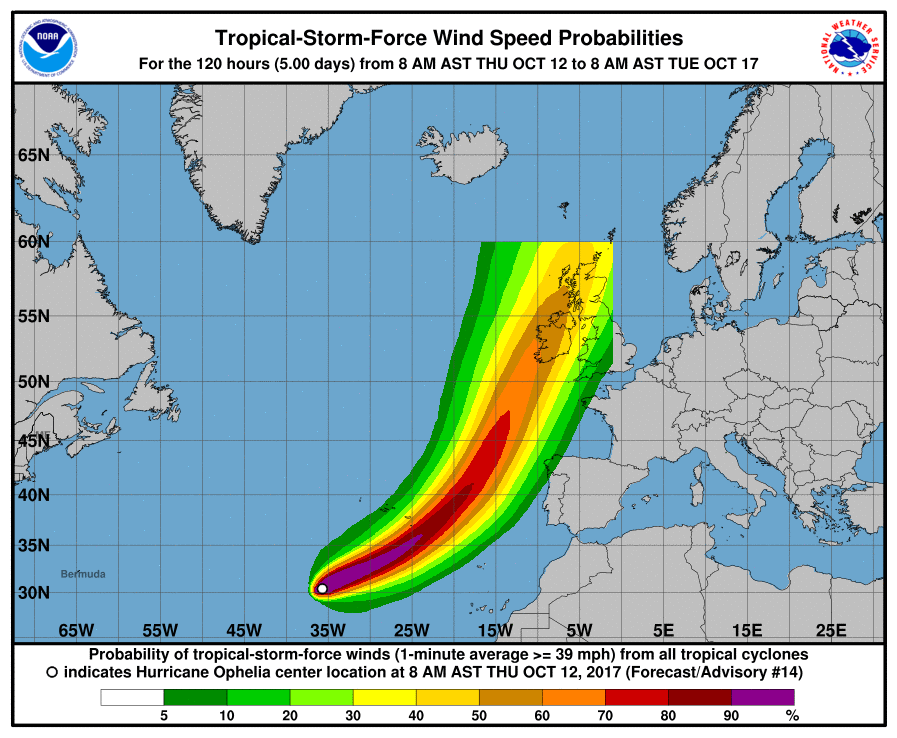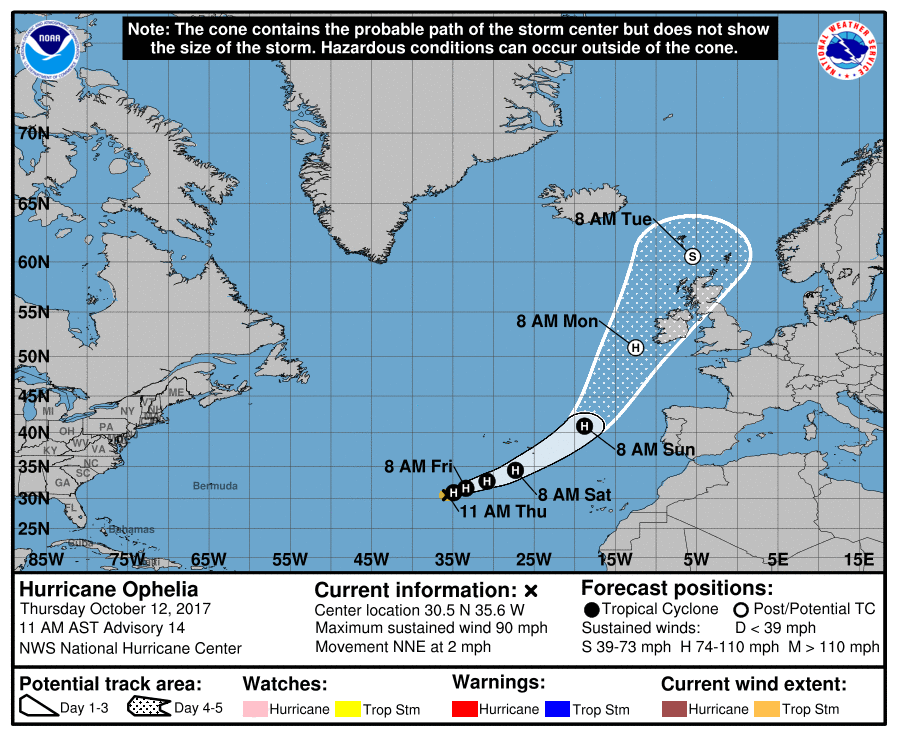 The hurricane might hit the U.K. with 70 mph winds, forecasters warned, as reported by The Independent. The storm will likely not be strong enough to be categorized as a hurricane.
"Ophelia became a hurricane overnight and the forecast track takes it eastward toward Iberia for the weekend," Met Office forecaster Alex Burkhill was quoted as saying by the paper.
Dramatic satellite footage shows Hurricane Ophelia set to make direct hit on UK https://t.co/CSixTCp0kf pic.twitter.com/XCCLvEe9De

— Daily Mirror (@DailyMirror) October 12, 2017
"After that, indications are that by that point it will then have weakened and be no longer a hurricane or tropical storm, it will be extratropical. But then it will continue its way toward the British Isles, probably reaching us very early next week."
10 STORMS in 10 WEEKS: #Ophelia becomes #hurricane, tying record from 1893 https://t.co/gf3ZTBLEsp via @Strange_Sounds pic.twitter.com/yznV7iIPAD

— Strange Sounds (@Strange_Sounds) October 12, 2017
He added, "It's definitely something that we are keeping an eye on, for the possibility of some disruptive weather early next week."