Hurricane Maria has remained a "potentially catastrophic" Category 5 hurricane with winds of 160 mph, according to the U.S. National Hurricane Center in an 11 a.m. Tuesday update.
The storm slammed the island nation of Dominica on Monday night, Sept. 18, and weakened a bit before it restrengthened to a Category 5 hurricane.
The storm may hit the U.S. and British Virgin Islands and Puerto Rico within the next day, according to forecasters.
The northern Leeward Islands, which were hammered by Hurricane Irma, could also be impacted by Maria.
According to The Weather Channel, it's still too soon to know if Maria will impact the U.S. East Coast. If so, forecasters said it would hit next week.
Dominica was "devastated" by Maria, said its prime minister.
"We have lost all what money can buy and replace," Dominica's Prime Minister Roosevelt Skerrit said on Facebook, according to The Telegraph. "My roof is gone. I am at the complete mercy of the hurricane. House is flooding," he also wrote on Monday night.
Now, Maria is located about 150 miles from the U.S. Virgin Island of St. Croix.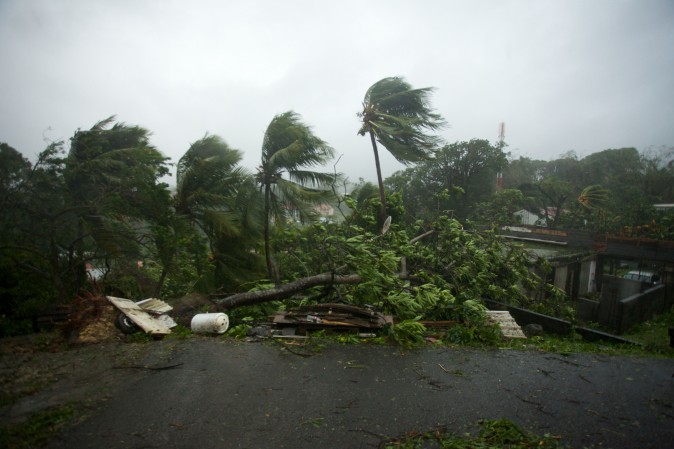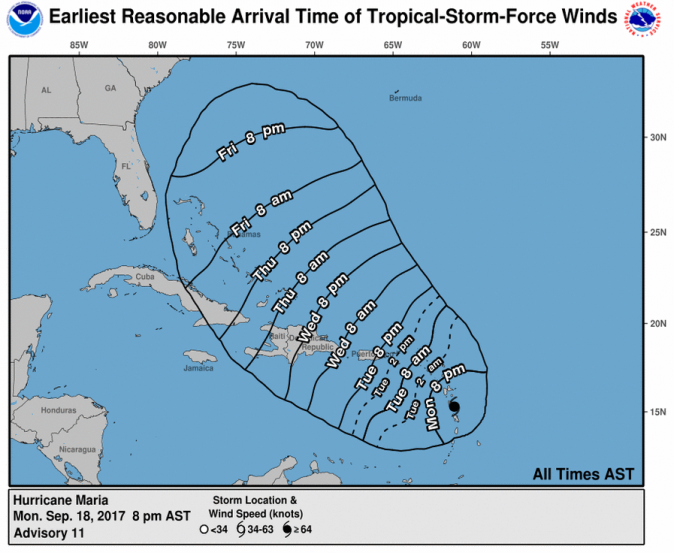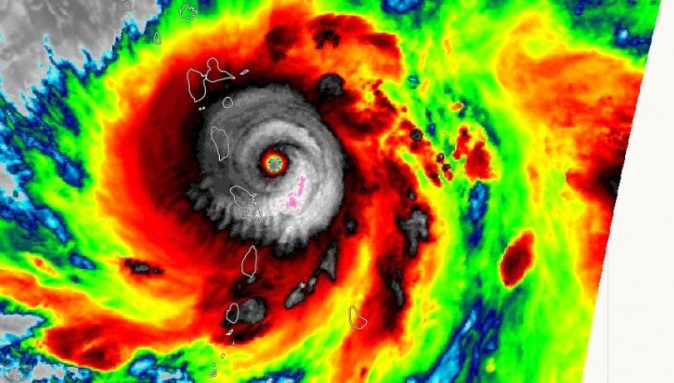 According to the NHC, here are the list of watches and warnings.
A Hurricane Warning is in effect for:
– Guadeloupe
– Dominica
– St. Kitts, Nevis, and Montserrat
– U.S. Virgin Islands
– British Virgin Islands
– Puerto Rico, Culebra, and Vieques
A Tropical Storm Warning is in effect for:
– Antigua and Barbuda
– Saba and St. Eustatius
– St. Maarten
– Anguilla
– Martinique
A Hurricane Watch is in effect for:
– Saba and St. Eustatius
– St. Maarten
– St. Martin and St. Barthelemy
– Anguilla
– Isla Saona to Puerto Plata
A Tropical Storm Watch is in effect for:
– West of Puerto Plata to the northern Dominican Republic-Haiti
border