Mandatory evacuations were ordered as Hurricane Maria gets near North Carolina, according to the U.S. National Hurricane Center in an update on Monday, Sept. 25.
A tropical storm warning was issued for Cape Lookout to Duck and the Albemarle and Pamlico Sounds. A tropical storm watch was issued for the area between Duck and the North Carolina/Virginia border as well as the area between Surf City and Cape Lookout, the NHC said.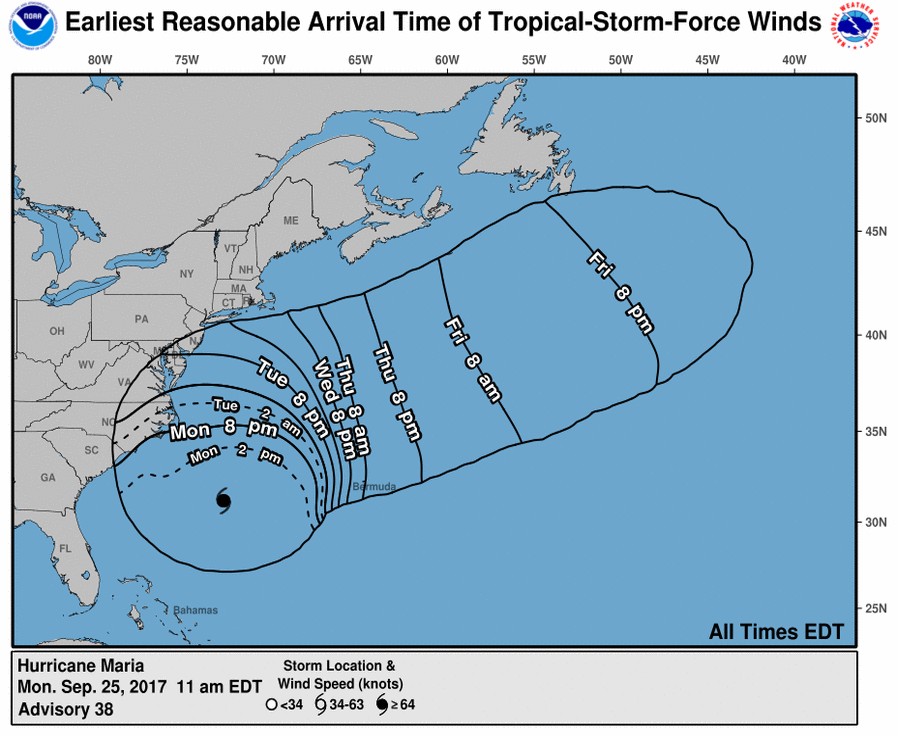 Ocracoke and Hatteras islands have been forced to evacuate, ABC11 reported.
The storm is slated to pass by North Carolina on Tuesday and Wednesday.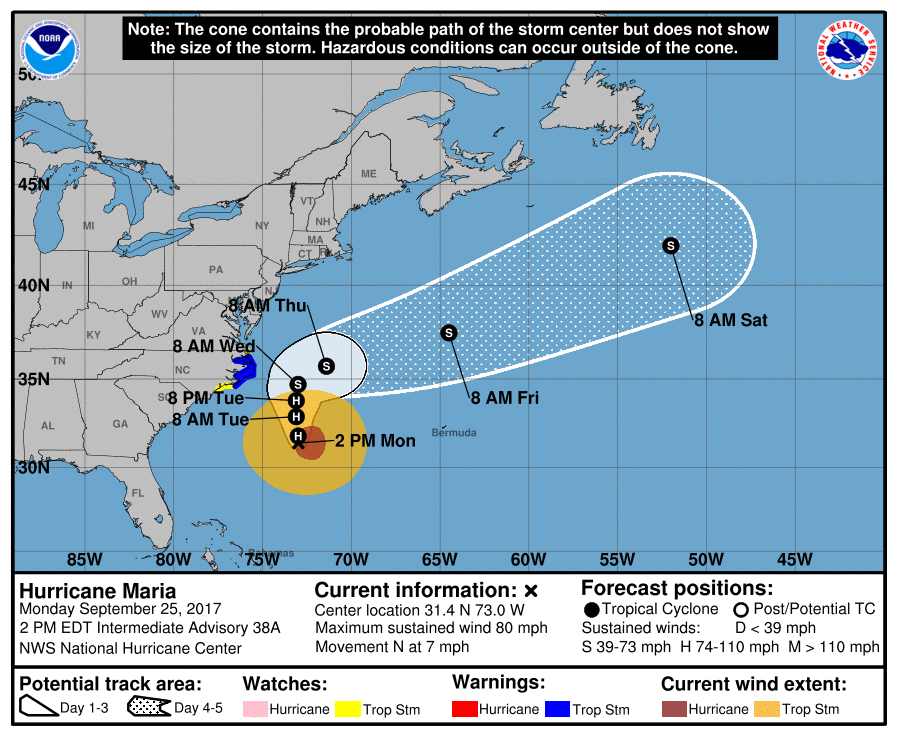 Hurricane Maria is a Category 1 storm with 80 mph winds, the NHC said at 2 p.m. ET. Right now, it's 300 miles south-southeast of Cape Hatteras.
The North Carolina Emergency Operations Center will be activated Monday in preparation for Maria.
Maria is continuing to weaken and will likely be a tropical storm by Tuesday night.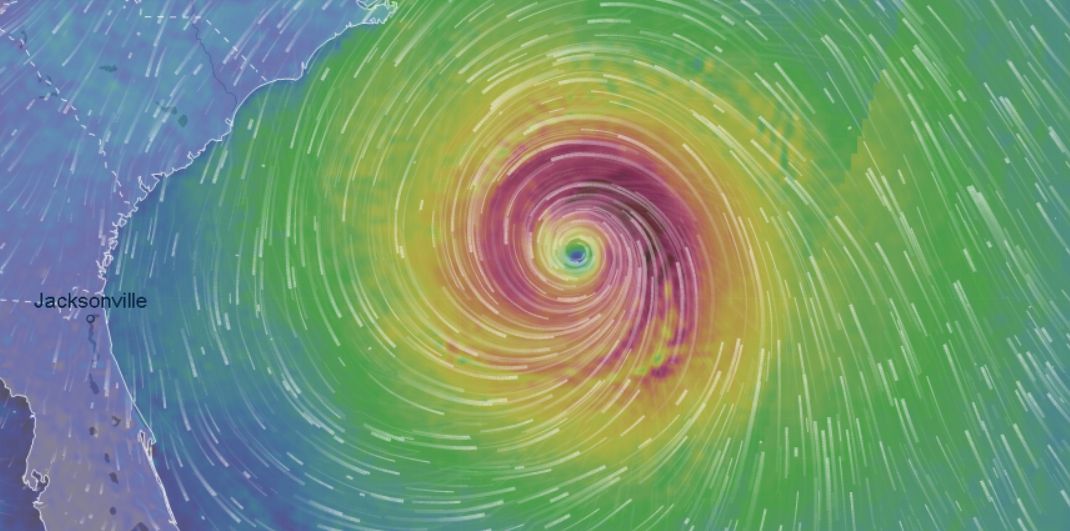 The storm slammed Puerto Rico last week, killing at least 10 people on the island.
Most of the Caribbean island, a U.S. territory with a population of 3.4 million, is still without electricity five days after Maria swept ashore with ferocious winds and torrential rains, the most powerful hurricane to hit Puerto Rico for nearly a century, Reuters reported.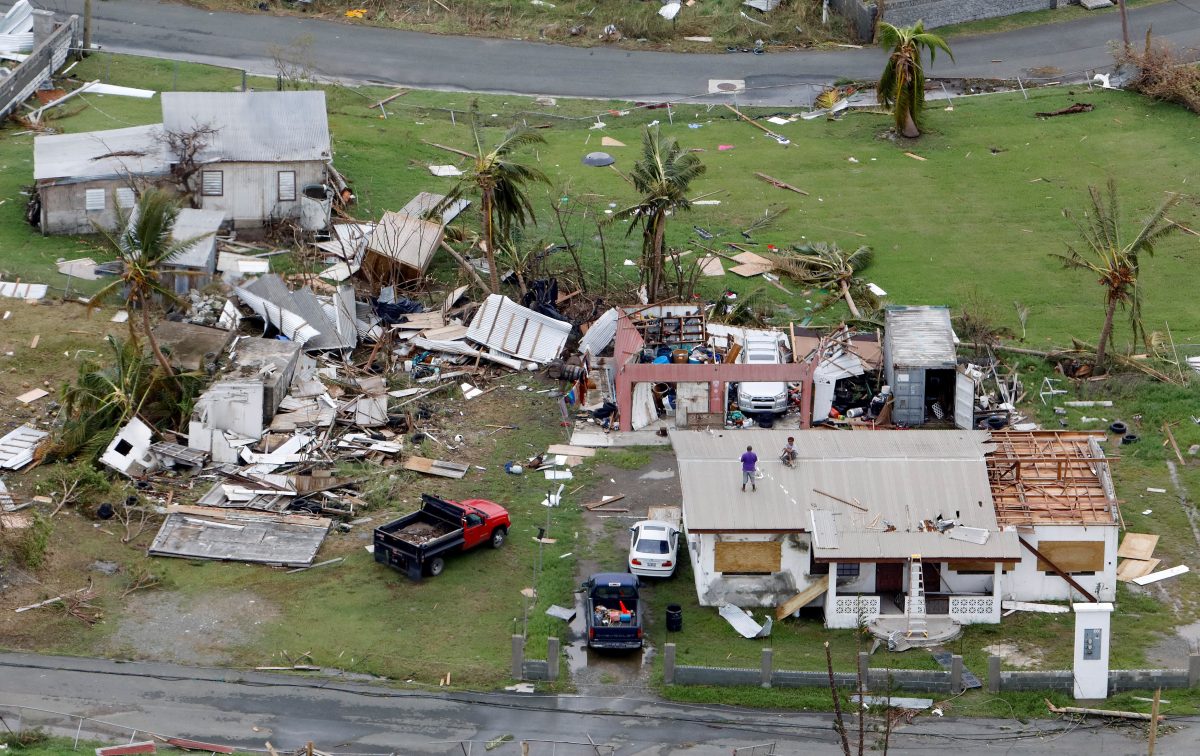 There have been growing concerns for some 70,000 people who live in the river valley below the Guajataca Dam in the island's northwest, where cracks were seen appearing on Friday in the 88-year-old earthen structure.
Governor Ricardo Rossello said, "Some of the dam has fallen apart and now we're making sure that we can assess if the other part is going to fall down as well. … Most of the people in the near vicinity have evacuated."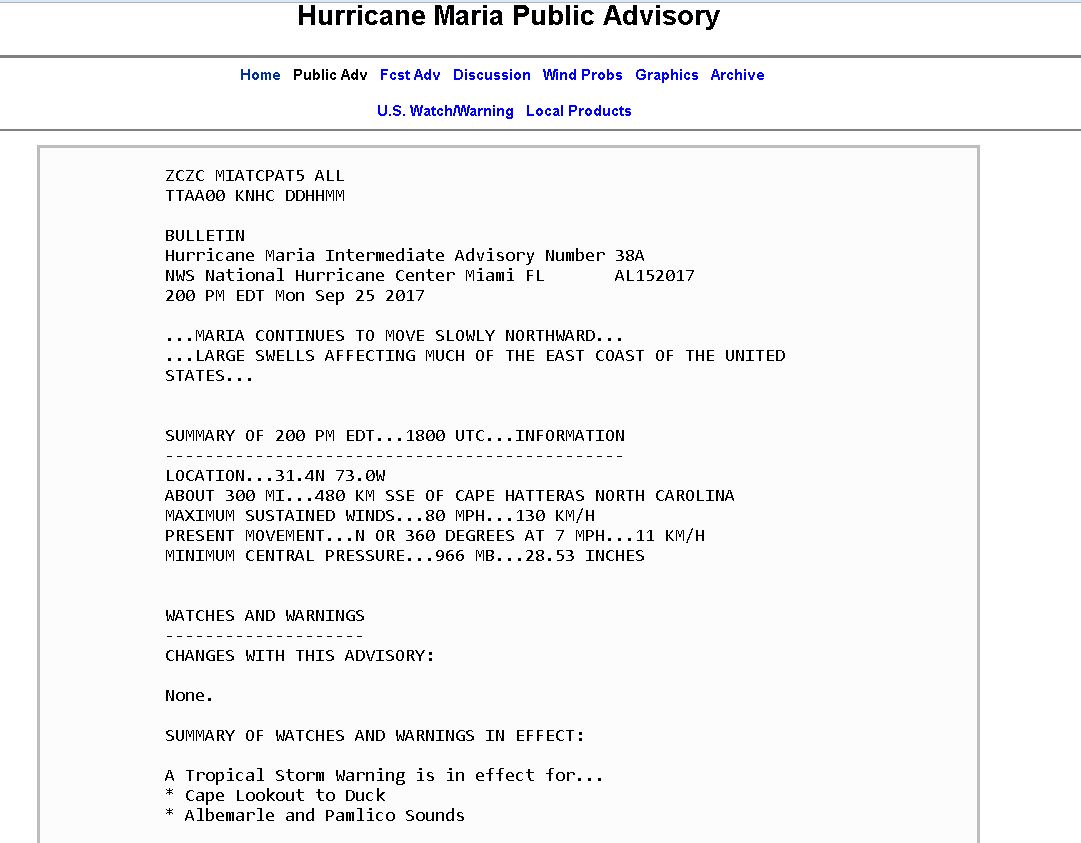 Reuters contributed to this report.