Hurricane Katia, which is churning in the southwestern portion of the Gulf of Mexico, was upgraded to Category 2 on Friday morning, according to the U.S. National Hurricane Center (NHC) in an update at 11 a.m. ET Friday.
The storm is about 160 miles east-southeast of Tampico, Mexico, and it's some 125 north-northeast of Veracruz, the storm-tracking agency said. It has winds of 100 mph, and it's moving west-southwest at 5 miles per hour.
It's not expected to affect the United States.
A hurricane warning is in effect for Cabo Rojo to Laguna Verde. A hurricane warning means that it's expected to hit about 12-24 hours, the NHC noted in its update.
A tropical storm warning is in effect for north of Cabo Rojo to Rio Panuco and south of Laguna Verde to Puerto Veracruz, the NHC stated. 
Katia has "worrying characteristics" as it is very slow moving and could dump a lot of rain on areas that have been saturated in recent weeks, Luis Felipe Puente, the chief of Mexico's national emergency services, told domestic television on Wednesday, reported Reuters.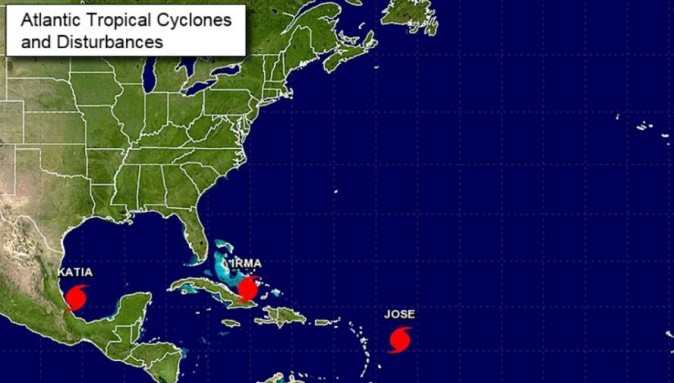 Meanwhile, Hurricane Jose strengthened to Category 4, and hurricane watches were in effect for the northern Leeward Islands. It's expected to head north-northwest into the Atlantic Ocean. It comes after Hurricane Irma annihilated Saint Martin, Barbuda, and nearby islands. At least a dozen people were confirmed dead.
Hurricane Irma, which is Category 4, is on track to hit Florida after heading over parts of Cuba and the central Bahamas, according to the agency. It's about 400 miles southeast of Miami, Florida.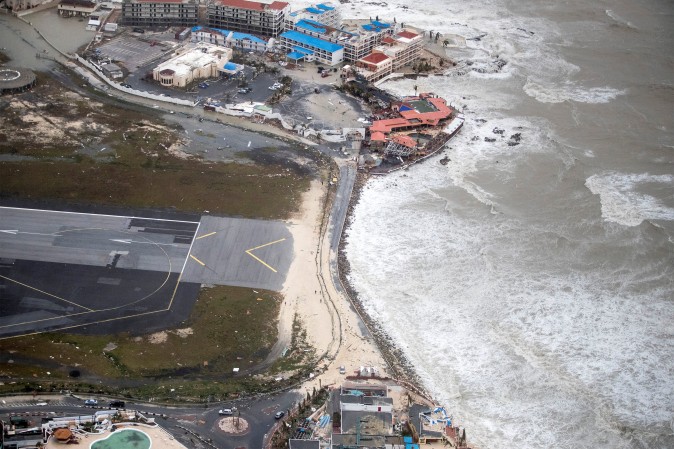 Category 1 is the agency's weakest hurricane designation, while Category 5 is the strongest. Systems of Category 3 and higher are defined as major hurricanes by the NHC.
There are currently three hurricanes in the Atlantic Ocean.