Hurricane Irma is rapidly intensifying in the Atlantic Ocean and could pose a major threat to the Caribbean and possibly the United States.
The storm is about five days away from the easternmost Caribbean islands, and it's at least a week away from potentially hitting the United States, CNN reported.
The hurricane was about 720 miles west of the Cabo Verde islands, packing maximum sustained winds of 115 miles per hour, weather officials said, Reuters reported.
By Thursday afternoon, Aug. 31, Irma had strengthened into a Category 3 hurricane. It was designated a tropical storm just a day earlier, the National Hurricane Center (NHC) said.
"It's still closer to Africa than the Caribbean islands," Dennis Feltgen, a NHC spokesman, told NBC News. "But it's holding its own and we're still predicting it will strengthen.""
"We don't know yet," Feltgen said of whether the system poses a threat to the United States. "It's just too far away."
NHC forecast models were showing it heading for the U.S. territory of Puerto Rico, the Dominican Republic, and neighboring Haiti with possible landfall by the middle of next week, said Reuters.
It was about 3,000 miles southeast of Miami. "Fluctuations in strength, up or down, are possible during the next few days, but Irma is expected to remain a powerful hurricane through the weekend," according to the latest Hurricane Center bulletin.

The storm comes about a week after Hurricane Harvey slammed into southern Texas, which may have damaged or affected at least $23 billion worth of property, Reuters said.
The number represents market value, not storm damage, and is but a small fraction of the storm's reach, as satellite images of the flooding are incomplete.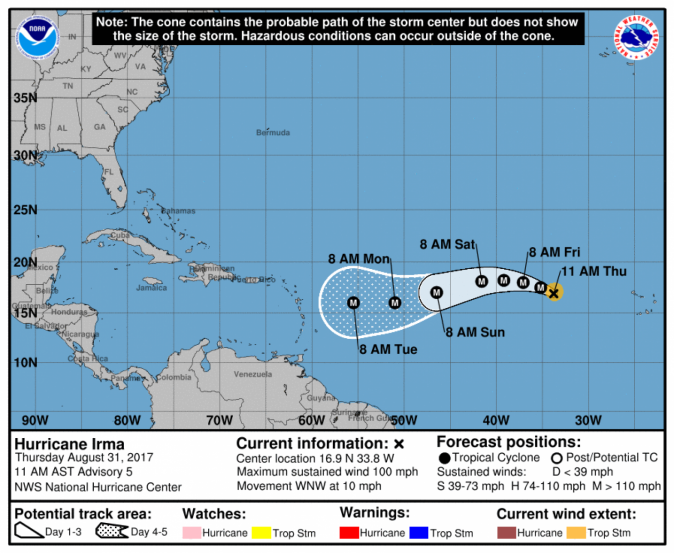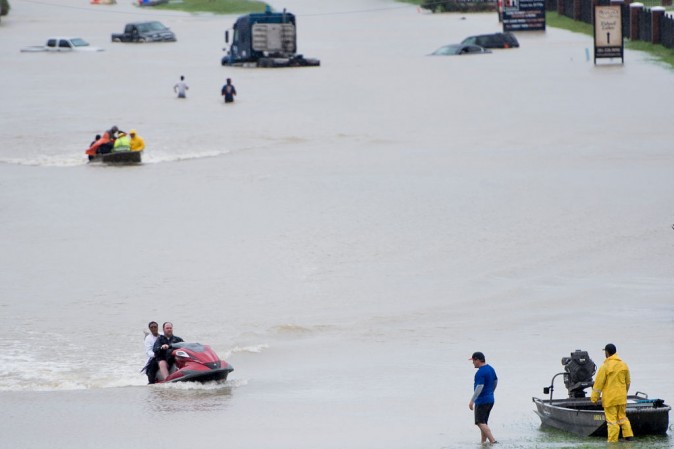 Reuters contributed to this report.