Hurricane Irma is expected to strengthen as it moves west over the Altantic Ocean this weekend, with the potential to become a Category 5 hurricane, more powerful than Hurricane Harvey, according to Fox News.
Hurricane Irma is already alarming some meteorologists because of how powerful it is while still far out over the Atlantic.
On Thursday,Aug. 31, Irma intensified to a Category 3 storm. The National Hurricane Center forecast it to be "an extremely dangerous" storm in the next few days.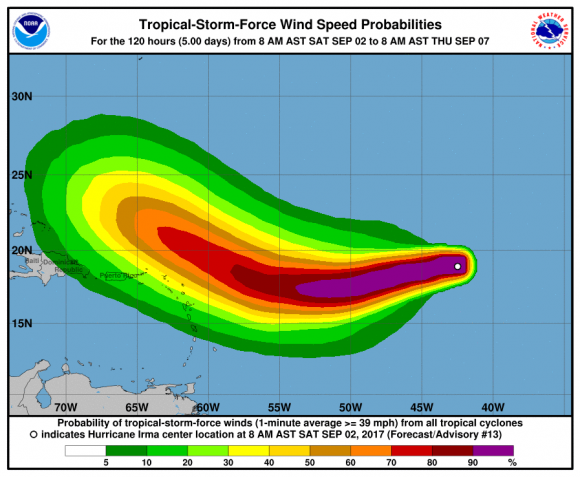 Irma is heading toward the Leewards Islands. Meteorologists expect it to make landfall there next week.
The storm is currently a Category 2 hurricane, downgraded Saturday, with winds reaching 110 miles per hour. It is expected to strengthen back into a major hurricane by Sunday, according to the National Weather Service (NWS).
Whether the storm will head toward the United States is still unclear.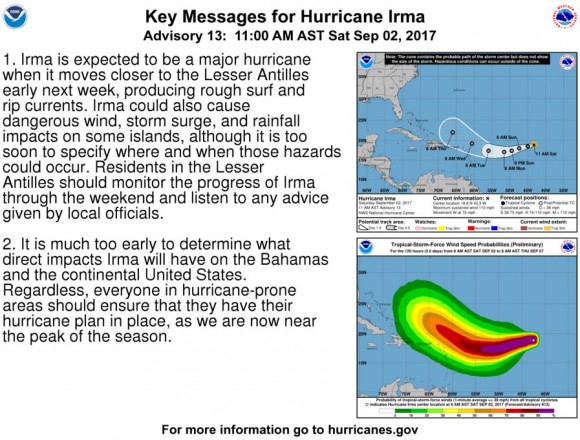 "It is much too early to determine what direct impacts Irma will have on the continental United States," NWS said. "Regardless, everyone in hurricane-prone areas should ensure that they have their hurricane plan in place, as we are now near the peak of the season."
If Irma does reach the United States, it could spell a major disaster given that the country is still dealing with historic damage and floods from Hurricane Harvey.
Harvey was one of the costliest storms to hit the United States. It has displaced more than 1 million people, with 50 feared dead from flooding that paralyzed Houston, swelled river levels to record highs, and knocked out the drinking water supply in Beaumont, Texas, a city of 120,000 people.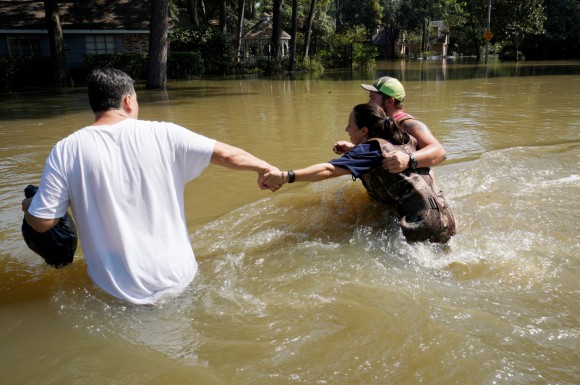 Hurricane Harvey came ashore last Friday, Aug. 25, as the strongest storm to hit Texas in more than 50 years. Much of the damage took place in the Houston metropolitan area, which has an economy about the same size as Argentina's.
The Trump administration in a letter to Congress asked for a $7.85 billion appropriation for response and initial recovery efforts. White House homeland security adviser Tom Bossert has said aid funding requests would come in stages as more became known about the impact of the storm.
Texas Gov. Greg Abbott has said that his state may need more than $125 billion.
Reuters contributed to this report.
From NTD.tv