Commendations are in order for all assisting with the unimaginable, relentless, and heart-wrenching devastation of Hurricane Harvey.
Their sacrifices are of extraordinary significance to America and to the alleviation of human suffering.
The heart of America is wounded by this catastrophic event.  Compassion, moral courage, and collaboration are the principles that must unite us and bring healing to our nation.
America must especially pray for up to 30 individuals, who have been killed so far, due to storm-related causes.
Tragically, these fatalities include a family of six, four children and their great-grandparents, who perished while trying to escape flooding. The victims is this heartbreaking family tragedy are Manuel Saldivar, 84, and his wife Belia, 81; Daisy Saldivar, 6; Xavier Saldivar, 8; Dominic Saldivar, 14;  and Devy Saldivar, 16.
Aside from these deaths, the suffering inflicted on individuals who have lost their homes, livelihoods, vehicles, and all their personal possessions is distressing.   
Individuals entrusted to serve America as first responders and through emergency services truly have a profession of extraordinary significance.  These individuals are critical to preventing, diminishing, and responding to human anguish and must be profoundly admired.

One of these responders, Houston Police Sgt. Steve Perez, 60, died while in his patrol vehicle driving to serve his community.  He drowned after being trapped by floodwaters.
Sgt. Perez represents the finest of American law enforcement, selflessly placing himself at risk to protect and serve.
Responding on the ground to the emergency like Sgt. Perez is one form of service. Yet, recovery from this disaster is a responsibility for all of America and we must all rise to the occasion.   
We must all respond to help heal the brokenness inflicted upon our country by this cataclysmic event.
Preliminary Statistics: A Starting Point
The devastation unleashed by Hurricane Harvey is unprecedented, catastrophic, and apocalyptic, and statistics cannot clearly paint the picture inflicted by this cataclysmic event.
Yet, these preliminary statistics give insight, according to our human way of understanding, of the magnitude of this epic storm that has wreaked havoc on America.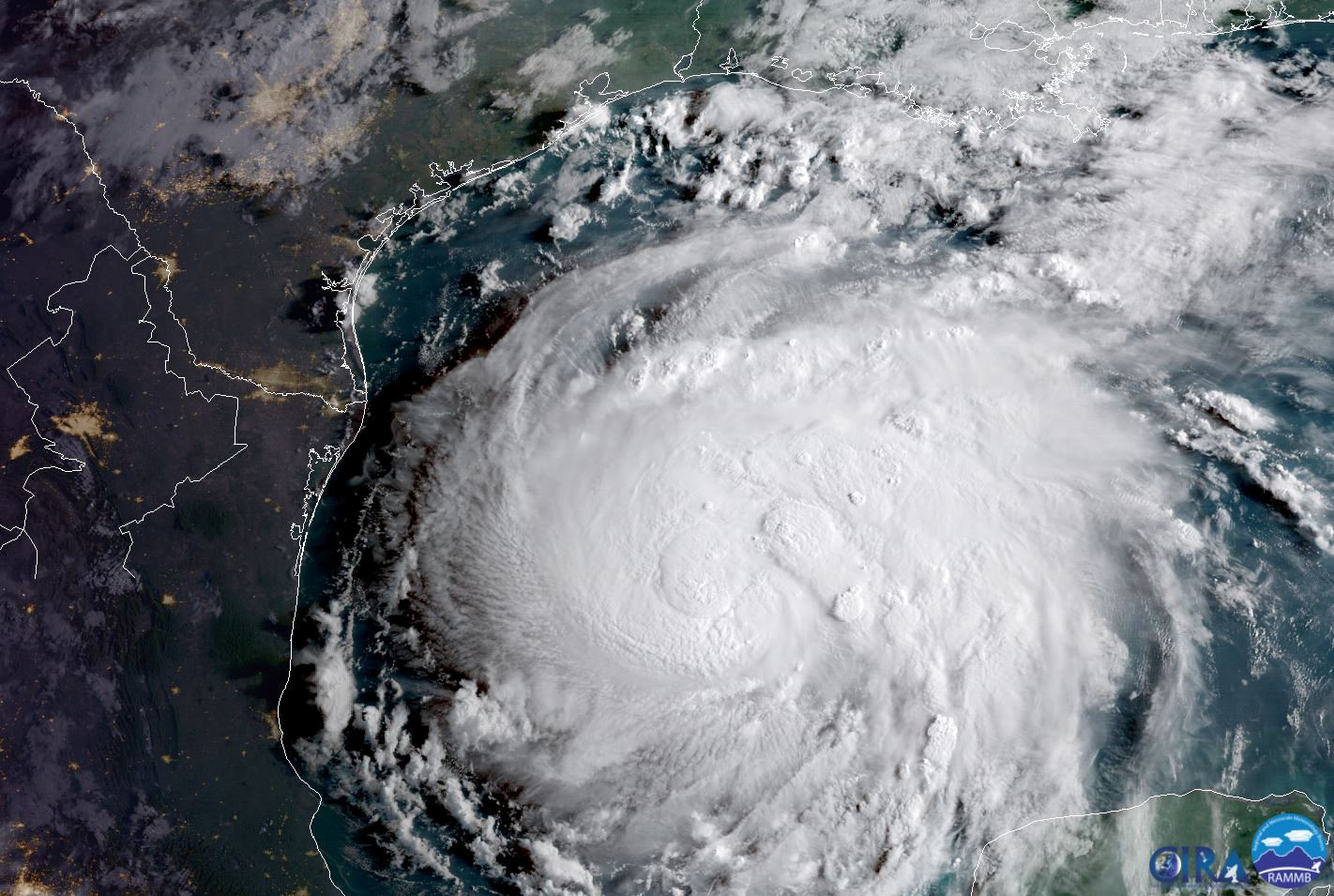 According to published reports including information from the Texas Governor's Office, Houston's Office of Emergency Management (OEM), the National Weather Service, and FEMA, preliminary statistics are as follows:
11 trillion gallons of rain have deluged Texas.
51 inches of rain, the most ever recorded in the United States from such an event, have inundated the state.
13 million people were under flood watches or warnings.
3,400 water rescues have taken place in Houston, as of Tuesday morning, Aug. 29.
450,000 victims will require FEMA assistance.
30,000 people will be in need of temporary shelter.
215,000 students cannot attend Houston schools, the nation's 7th largest school district.
12,000 National Guard, every member from the state of Texas, have been activated.
56,000 calls made to 911 in Houston in one 15-hour period, 48,000 more than the norm for the same time-frame.
58 Texas counties have disaster declarations.
While writing this article, the National Weather Service (NWS) posted a chilling notice on its website.  The warning stated that "catastrophic and life-threatening flooding continues in southeastern Texas and portions of southwestern Louisiana from Harvey."
The NWS also warned of an additional 6-12 inches of rain will be added (3 days after the hurricane hit) to the record-setting 51 inches.  This additional rain will result in additional devastating flooding and flash floods.
Hurricane Katrina: Lessons Learned
Although the response to Hurricane Harvey will be a massive and costly undertaking testing the resiliency of the human spirit, the lessons learned from Hurricane Katrina are applicable.
Hurricane Katrina, which decimated Louisiana and other communities in the southern United States, took place on Aug. 29, 2005, exactly 12 years ago this week.
Recovery from Katrina was unfortunately hampered by bureaucracy, apathy, and indifference.

In my home, is a hard copy of "The Federal Response to Hurricane Katrina: Lessons Learned," which I have had since its release in 2006.  I have always told audiences during my emergency preparedness presentations, that it is required reading for first responders, and all who wish to understand America's need for emergency preparedness transformation.
This book, the official report submitted to the White House on Feb. 23, 2006, urged America to develop a visionary culture of preparedness for disasters.
America was beckoned in the report to begin a "truly transformational state of preparedness throughout all levels of our nation.  The report demanded a "national dialogue about true national preparedness, especially as it pertains to catastrophic events."
The report stressed a hope that Katrina would inspire "collective determination, unity of effort, and effective organizational change" to make a "real and lasting improvement to our national preparedness."
Final Reflections
Hurricane Harvey will test the culture of preparedness urged by lessons learned from Hurricane Katrina, especially as outlined in the aforementioned White House report.
The Hurricane Harvey catastrophe will demand a compassion, courage, and collaboration as never before required with any natural disaster on American soil.
Although the most detailed and organized preparedness will not ever be able to fully prevent disasters such as Harvey we must enhance our emergency preparedness mindset.  The principles of emergency preparedness can minimize a disaster's effects, especially as they pertain to human suffering.

As the heart of America dedicates itself to healing the anguish inflicted by Hurricane Harvey, we must rededicate ourselves to enhancing a truly "transformational state of preparedness."
This catastrophe must also inspire American companies, especially the oil industry, who have made billions in profits in Texas, to rise to the occasion and assist those who are suffering.
We must also be truly honest with ourselves by asking if we have learned the lessons of Hurricane Katrina to prevent and minimize human suffering.  With foreseeable disasters such as Hurricane Harvey, was an abundance of caution exercised to prevent destruction and protect the people of this region?
The reality is that additional disasters, both man-made and natural, are forthcoming, and we must take the path of leadership, vigilance, and collaboration to reawaken the heart of the nation.
Vincent J. Bove, CPP, is a national speaker and author on issues critical to America. Bove is a recipient of the FBI Director's Community Leadership Award for combating crime and violence and is a former confidant of the New York Yankees. His newest book is "Listen to Their Cries." For more information, see www.vincentbove.com
Views expressed in this article are the opinions of the author and do not necessarily reflect the views of The Epoch Times.