The U.S. National Hurricane Center (NHC) said that Hurricane Dorian, a Category 3 storm, is producing tornadoes across the Carolinas on Thursday, Sept. 5.
"The official observing site at the airport in Charleston, South Carolina, recently observed sustained winds of 39 mph and a wind gust of 63 mph," the NHC said in a 9 a.m. statement.
The storm is now 70 miles southeast of Charleston, South Carolina, and about 160 miles south-southwest of Wilmington, North Carolina. It is moving 8 mph to the north-northeast, according to the NHC.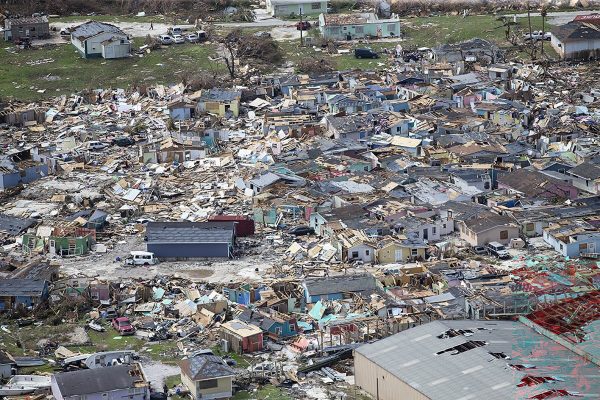 Then, after it passes near the Carolinas, the storm is expected to pick up speed and be taken out into the northern Atlantic Ocean.
Currently, there are hurricane warnings for the Savannah River to the North Carolina-Virginia border as well as Pamlico and Albemarle Sounds.
"A turn toward the northeast is anticipated by tonight, and a northeastward motion at a faster forward speed is forecast on Friday. On the forecast track, the center of Dorian will continue to move close to the coast of South Carolina today, and then move near or over the coast of North Carolina tonight and Friday. The center should move to the southeast of extreme southeastern New England Friday night and Saturday morning, and approach Nova Scotia later on Saturday," the agency wrote on its website.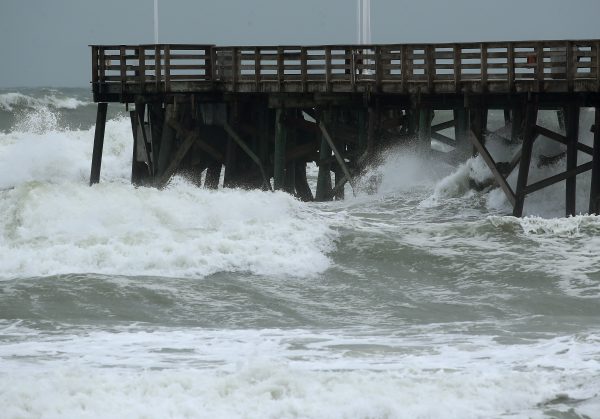 As of early Thursday, the South Carolina Emergency Management Division confirmed that there were more than 200,000 power outages around the state.
It is expected to cause 700,000 outages in the Carolinas.
In Charleston, one user posted a video showing flooding downtown.
The Charleston Police Department tweeted that several downtown streets were closed early in the morning as flooding hit the area.
Please go to https://t.co/zcXFj8fDGh for a complete list of current road closures. Remember, TURN AROUND, DON'T DROWN! #chsnews pic.twitter.com/hHgipBcii5

— Charleston P.D. (@CharlestonPD) September 5, 2019
The Dorchester County Emergency Management Department wrote that conditions were "dangerous throughout the entire county."
"Shelter in place until the storm has passed! Sporadic downed trees from North Charleston to St. George. Power outages: approx 28 percent of the customers out between the 4 providers," the agency stated.