The U.S. National Hurricane Center (NHC) said hurricane warnings are now in effect for more areas along the North Carolina coast as Hurricane Dorian approaches.
Hurricane warnings are in effect northward to the North Carolina-Virginia border, including Albemarle and Pamlico Sounds, the agency said in an 11 a.m. update.
At 12 p.m. the agency said the storm is moving parallel to the northern coast of Florida, saying Dorian's "rainbands are bringing heavy rain and gusty winds" to the southeastern United States.
The storm is 95 miles east-northeast of Daytona Beach, Florida, and 195 miles south of Charleston, South Carolina, the agency said.
A hurricane warning was also put in effect for Albemarle and Pamlico Sounds.
A storm surge warning is in effect for north of Port Canaveral, Florida, to the North Carolina-Virginia border.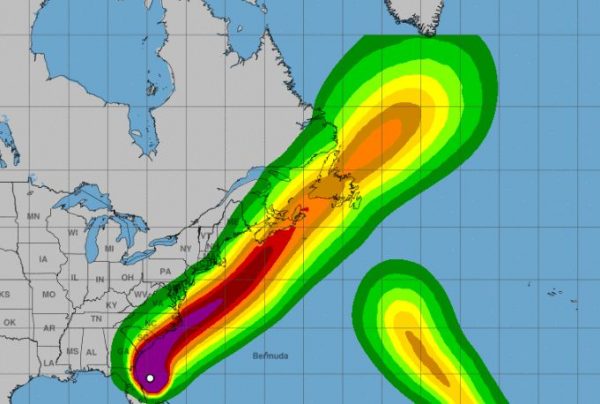 In its update, the agency said Dorian "is moving toward the north-northwest near 9 mph (15 km/h) and this motion is expected to continue today."
"A turn toward the north is expected tonight, followed by a turn toward the northeast on Thursday. On this track, the core of Hurricane Dorian will move parallel to the Florida east coast and the Georgia coast through tonight. The center of Dorian is forecast to move near or over the coast of South Carolina and North Carolina Thursday through Friday," the agency wrote.
The storm has maximum sustained winds of 105 mph with higher gusts, and the storm is expected to slowly weakening over the coming days.
But, as the NHC warned, "Dorian is expected to remain a powerful hurricane during this time."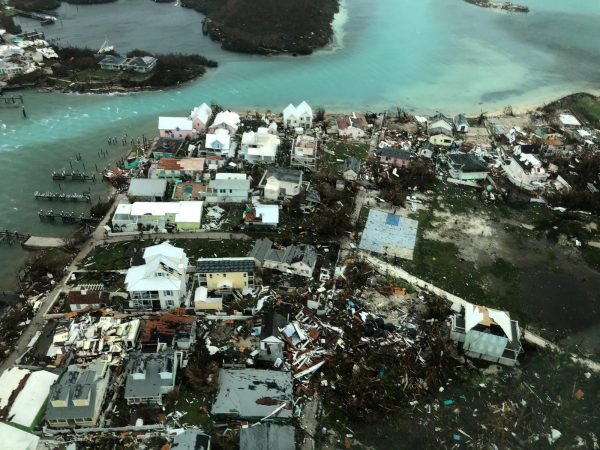 Hurricane-force winds reach outward up to 70 miles from the eye of the storm, and tropical storm-force winds extend 175 miles.
Regarding storm surge, much of the North and South Carolina coasts could see several feet and up to 8 feet in some areas.
"Water levels could begin to rise well in advance of the arrival of strong winds. The surge will be accompanied by large and destructive waves. Surge-related flooding depends on the how close the center of Dorian comes to the coast, and can vary greatly over short distances," said the agency.
The coastal areas of North and South Carolina could see 5 to 10 inches of rain. Isolated spots could see 15 inches of rain.