Hurricane Dorian's eye made landfall in the United States for the first time, moving onto Cape Hatteras on North Carolina's Outer Banks on Sept. 6.
The landfall came several days after the storm decimated parts of the Bahamas.
The hurricane, now a category one, made landfall at 8:35 a.m.
Dorian had maximum sustained winds near 90 mph and a minimum central pressure of 956 millibars (mb), the National Hurricane Center said in an alert.
"A Weatherflow station at Ocracoke, North Carolina, recently reported a sustained wind of 73 mph and a wind gust of 89 mph. Other stations at Hatteras High School and Buxton both recently reported a minimum central pressure of 957 mb," the center stated.
The storm was moving northeast at 14 mph.
A storm surge warning was in effect from Surf City, North Carolina to Poquoson, Virginia, as well as other parts of Virginia.
A hurricane warning was in effect from the Little River Inlet to the North Carolina-Virginia border as well as the Pamlico and Albemarle Sounds and Nova Scotia, Canada.
A tropical storm warning or watch was in effect for portions of South Carolina, North Carolina, Delaware, Maryland, and Massachusetts.
The center urged people to take caution, noting a storm surge warning means there is a danger of "life-threatening inundation from rising water during the next 36 hours" and a hurricane warning means that "hurricane conditions are expected somewhere within the warning area" and that "preparations to protect life and property should be rushed to completion."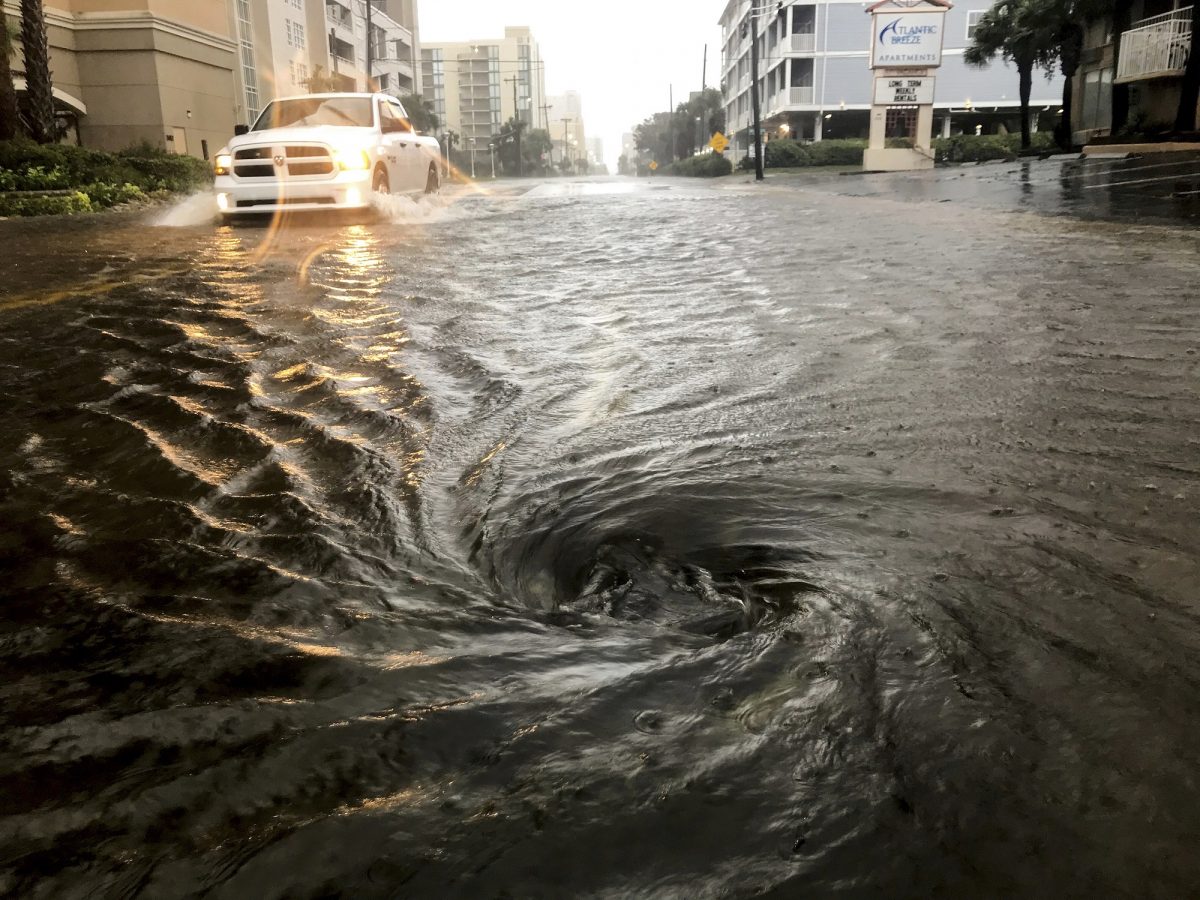 North Carolina Gov. Roy Cooper told people in the state to shelter in place and stay off the roads until the storm passes.
"If your area is feeling the impacts of Dorian, please stay home and safe. Don't drive through standing or moving water. We are feeling the storm's force, but it has only started. We have a long night ahead of us," he said late Thursday.
Tornadoes, storm surge, and flash flooding continue to be a dangerous threat, his office said.
"It's bad," Ann Warner, who owns Howard's Pub on Ocracoke Island, said by telephone. "The water came up to the inside of our bottom floor, which has never had water." She said a skylight blew out and whitecaps coursed through her front yard and underneath her elevated house.
"We're safe," Warner added. "But it's certainly a mess."
Another Ocracoke Island resident, bookshop owner Leslie Lanier, said via text message that the first floors of some homes had flooded and people had been forced to retreat to their attics, but that the water had already begun to drop.
"We are flooding like crazy," she said, adding: "I have been here 32 years and not seen this."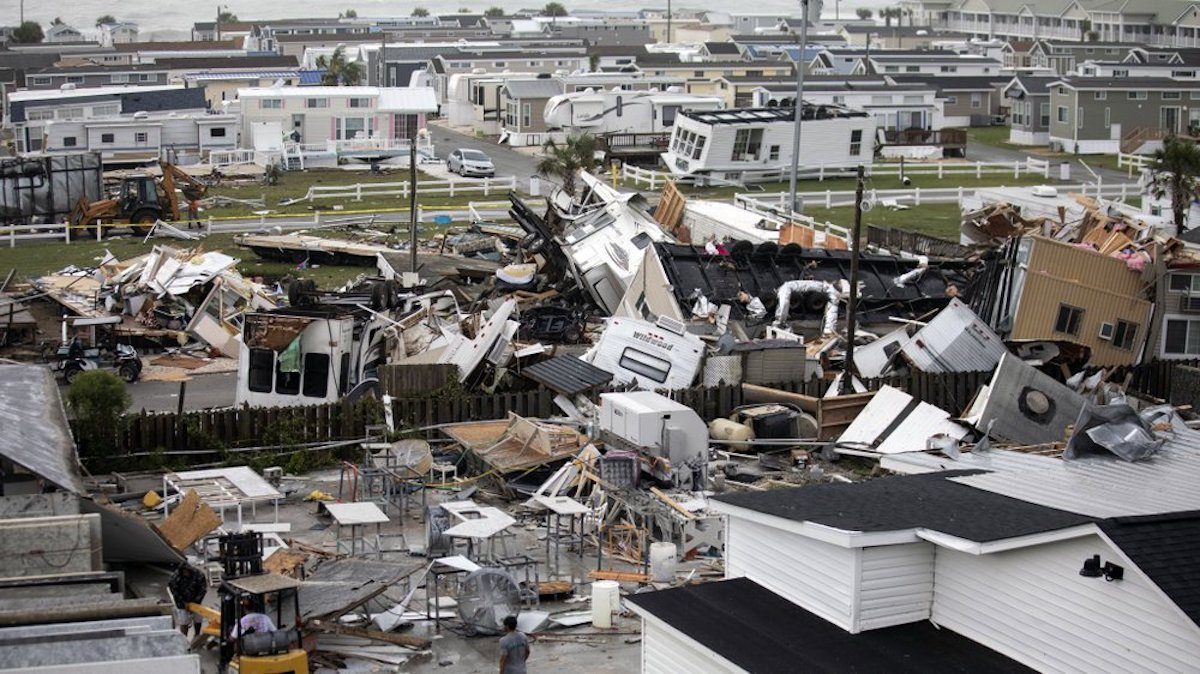 More than 370,000 people were without electricity in the Carolinas and Virginia as Dorian moved up the coast.
At least four people were killed in the Southeast. All were men in Florida or North Carolina who died in falls or by electrocution while trimming trees, putting up storm shutters or otherwise getting ready for the hurricane.
On the Outer Banks, which stick out from the coast like the side-view mirror on a car, forecasters said large and destructive waves could reach nearly to the ceilings of one-story structures along the 200-mile string of islands.
"Do not let your guard down," Dare County emergency managers warned people who insisted on riding out the storm.
As Dorian closed in, many people on the Outer Banks tied down their boats, removed objects from their yards that could blow away, and hunkered down. Warner said about half the 1,000 residents of Ocracoke stuck it out.
The Associated Press contributed to this report.