Hurricane Dorian—now a Category 1 storm—lost some of its punch overnight but hit parts of North Carolina and Virginia, inflicting dangerous winds, flash flooding, and storm surges.
Earlier in the week, Dorian descended on the Bahamas, leaving at least 30 people dead in its wake, along with a trail of debris and devastation. It then targeted the southeastern coast of the United States, where it has so far been responsible for five deaths.
Now the storm "is continuing to produce wind gusts near hurricane-force across portions of eastern North Carolina," the Weather Channel reported. Dorian is now classified as a "high end Category 1 storm."
In an alert that accompanied a public advisory early Sept. 6, the National Hurricane Center said Dorian would continue to batter portions of the North Carolina coast, southeast Virginia, and the southern Chesapeake Bay, bringing life-threatening storms and dangerous winds.
The center said significant, life-threatening flash flooding is expected across the eastern Carolinas and far southeast Virginia.
Hurricane #Dorian is producing hurricane force winds in eastern North Carolina. Here are the 5 am EDT Key Messages. pic.twitter.com/QcIxltJf8g

— National Hurricane Center (@NHC_Atlantic) September 6, 2019
"Dorian should remain a powerful hurricane as it moves near or along the coast of North Carolina during the next several hours," the center said in a public advisory issued at 5 a.m. Friday. The storm is forecast to become "a post-tropical cyclone with hurricane-force winds" as it approaches Nova Scotia, Canada, by Saturday night.
The Category 1 storm is producing maximum sustained winds of 90 mph.
"An observation in Cedar Island, North Carolina, recently reported a sustained wind of 65 mph and a wind gust of 96 mph," the center said in a statement.
"A Weatherflow station at North River, North Carolina, recently reported a sustained wind of 58 mph and a wind gust of 7 mph," the center said, adding, "another Weatherflow station at Ocracoke, North Carolina, recently reported a sustained wind of 49 mph and a wind gust of 63 mph."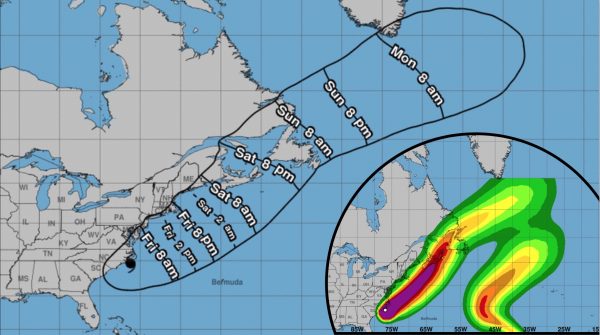 On Thursday, Dorian sideswiped the Carolinas with shrieking winds, tornadoes, and sideways rain. Twisters spun off by Dorian peeled away roofs and flipped trailers.
"We have a long night ahead of us. Everyone needs to stay in a safe place and off the roads until the storm passes," North Carolina Gov. Roy Cooper said late Thursday.
More than 343,000 people were left in the dark in South Carolina, North Carolina, and Virginia, according to poweroutage.us.
As of 6 a.m. Friday, the storm was 20 miles northeast of Cape Lookout, North Carolina, and about 55 miles west-southwest of Cape Hatteras, North Carolina. It was moving 14 mph north-northeast.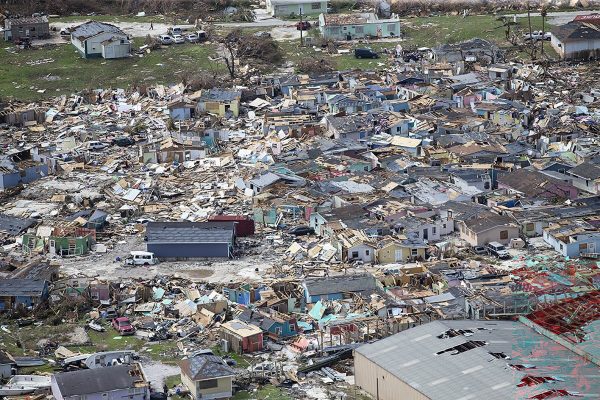 Currently, there are hurricane warnings for the area from Little River Inlet to the North Carolina-Virginia border as well as for Pamlico and Albemarle Sounds.
"Dorian is moving toward the northeast near 14 mph and this general motion with an increase in forward speed is expected through Saturday. On the forecast track, the center of Dorian will move near or over the coast of North Carolina during the next several hours. The center should move to the southeast of extreme southeastern New England tonight and Saturday morning, and then across Nova Scotia late Saturday or Saturday night," the center said in an advisory.
As Dorian closed in on the Eastern Seaboard, Navy ships were ordered to ride out the storm at sea, and military aircraft were moved inland. More than 700 airline flights scheduled for Thursday and Friday were canceled. And hundreds of shelter animals were airlifted from coastal South Carolina to Delaware.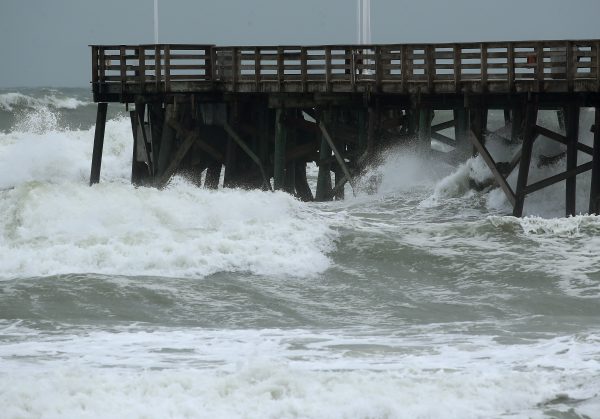 Tybee Island, Georgia, population 3,000, came through the storm without flooding. "If the worst that comes out of this is people blame others for calling evacuations, then that's wonderful," Mayor Jason Buelterman said.
By midday Thursday, coastal residents in Georgia and some South Carolina counties were allowed to go home.
Still, South Carolina Gov. Henry McMaster warned of new dangers ahead.
"Don't be surprised if there was water in your home. You might have animals, snakes. You don't know what might be in there, so be very careful as you return," he said.
The Associated Press contributed to this report.