Hurricane Dorian is now a strong Category 4 storm with winds of 145 mph, according to the U.S. National Hurricane Center (NHC). With more than 24 hours until landfall, it means the storm could reach Category 5 with sustained winds of 157 mph or more.
According to the NHC's 8 a.m. update, Dorian is about 445 miles east of West Palm Beach, Florida, and it is moving west at 12 mph. Currently, a hurricane warning is in effect for the northwestern Bahamas.
While forecasters said that Dorian would hit somewhere along the east coast of Florida, the latest cone of probability shows the storm is tracking to the Carolinas or possibly even Georgia.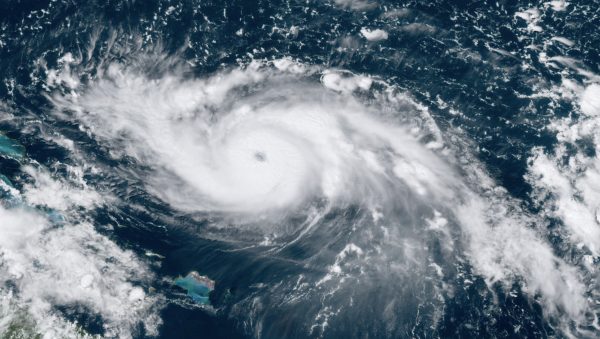 The storm is forecast now to make landfall in the southeastern portion of South Carolina near the border with Georgia.
"Data from a NOAA Hurricane Hunter plane indicate that the maximum sustained winds have increased to near 145 mph (225 km/h) with higher gusts. Dorian is a category 4 hurricane on the Saffir- Simpson Hurricane Wind Scale," the NHC said. "While some fluctuations in intensity are possible, but Dorian is expected to remain a powerful hurricane during the next few days."
Also, previous forecasts showed Dorian hitting Florida on early Tuesday, Sept. 3. But now, officials have predicted that it might run into South Carolina on Thursday morning or late Wednesday night.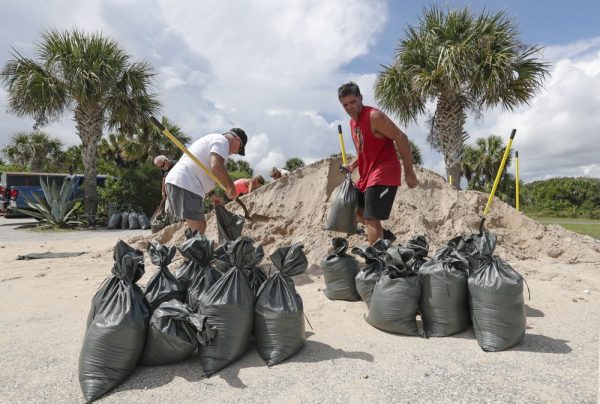 "Dorian should remain in a generally favorable environment for the next 3-4 days, and the intensity guidance indicates it will remain a powerful hurricane during this time. The new intensity forecast calls for a little more strengthening today, then it shows a slow weakening that follows the trend of the intensity guidance. During this time, the biggest intensity changes may come from hard-to- forecast eyewall replacement cycles. Late in the forecast period, increased vertical shear and proximity to land is expected to cause some weakening," the NHC said in its discussion of the storm.
One recent #hurricane that had a track near and along the southeast United States very close to the potential forecast track of #HurricaneDorian is Hurricane Matthew in 2016. Of course, significant uncertainty still remains with actual track of #Dorian. pic.twitter.com/fut6K7DXDA

— Philip Klotzbach (@philklotzbach) August 31, 2019
Florida Gov. Ron DeSantis, who issued an emergency declaration ahead of the hurricane, wrote that Florida may have been spared, adding that the "entire East Coast" should be on alert.
"Although the path of #Dorian has shifted, the entire East Coast is still vulnerable to significant impacts. Residents in East Coast counties should continue to monitor local reports and stay vigilant," he tweeted.