Category 5 Hurricane Dorian has made landfall in the Bahamas along Elbow Cay in Great Abaco Island, according to the National Hurricane Center (NHC) in an update at 2 p.m. ET on Sept. 1.
The storm is packing winds of 185 mph with gusts of more than 220 mph, according to the agency.
Currently, the "eye of catastrophic Dorian" is over the Abacos Islands and is "heading with all its fury toward Grand Bahama," another island in the Bahamas, the agency said.
"This is a life-threatening situation. Residents there should take immediate shelter. Do not venture into the eye if it passes over your location," the forecaster said, adding that the storm surge is 18 to 23 feet above normal tide levels.
It said, "These hazards will cause extreme destruction in the affected areas and will continue for several hours."
Video footage posted on social media showed that Dorian was already making an impact in the Bahamas.
We @WCKitchen are 80 miles from #HurricaneDorian eye & feeling this!! Imagine what the people of Abaco+Grand Bahamas will experience! Bahamas @opmthebahamas Goverment will need major help! @ClintonGlobal @RedCross @TeamRubicon …Florida should also get ready for major winds! pic.twitter.com/lIa9ghhUdk

— José Andrés (@chefjoseandres) September 1, 2019
Marsh Harbour, Bahamas about to experience something few on this planet have…the eye of a Cat. 5 Hurricane passing directly overhead. #Dorian pic.twitter.com/b8bjxw0SAI

— Steve Caparotta, Ph.D. (@SteveWAFB) September 1, 2019
Hours before that, the NHC said that Dorian became the strongest hurricane in modern records for the northwestern Bahamas.
The storm is expected to remain a powerful Category 5 or close to it, and "some fluctuations in intensity are likely," according to the NHC.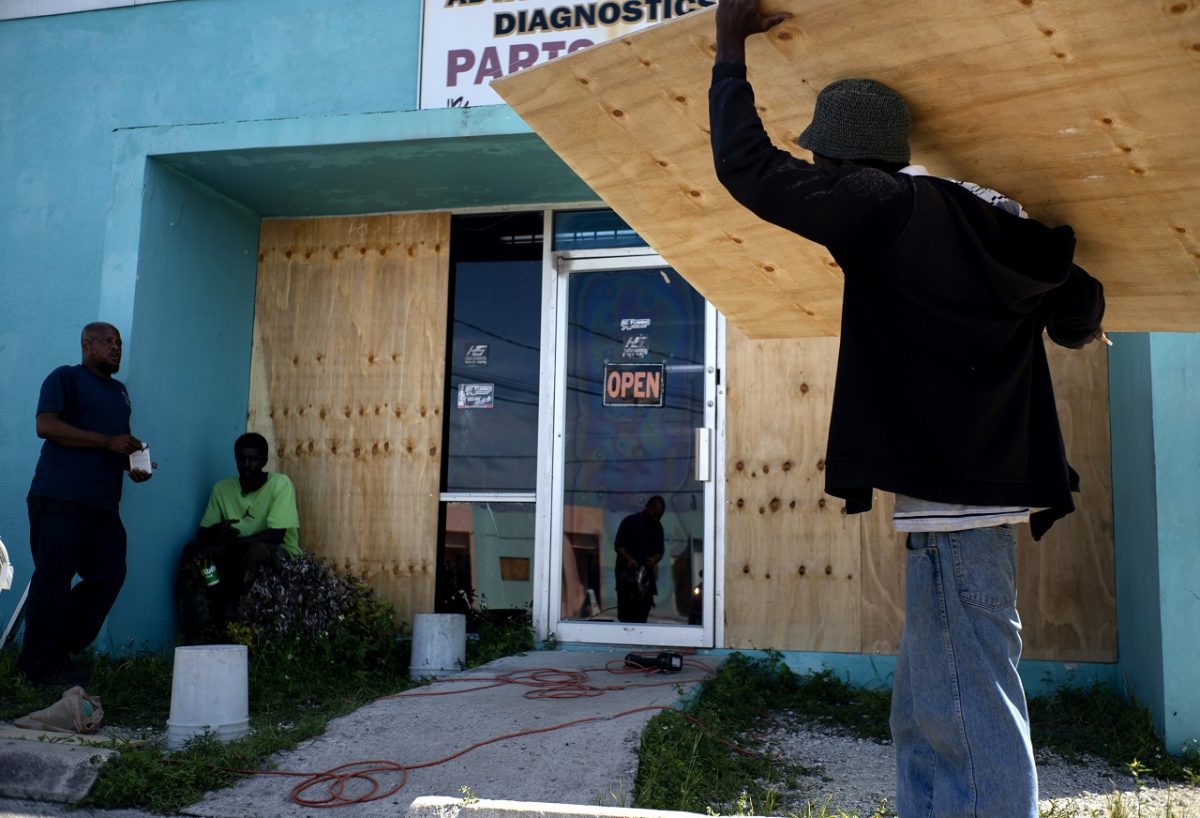 Later," A slower westward motion should continue for the next day or two, followed by a gradual turn toward the northwest. On this track, the core of extremely dangerous Hurricane Dorian will continue to pound Great Abaco today and the move near or over Grand Bahama Island tonight and Monday," the NHC said.
"The hurricane should move closer to the Florida east coast late Monday through Tuesday night," it warned.
As Dorian's forecasted path shifted to the north and west, states of emergencies have been declared in South and North Carolina as well as Georgia.
"Right now we're telling our residents to be prepared," Chatham County, Georgia, emergency management director Dennis Jones told The Weather Channel. "We want to make sure that they have all the resources they need in order to prepare their families or their businesses."
Chatham County includes the coastal city of Savannah and the state's southeastern coast.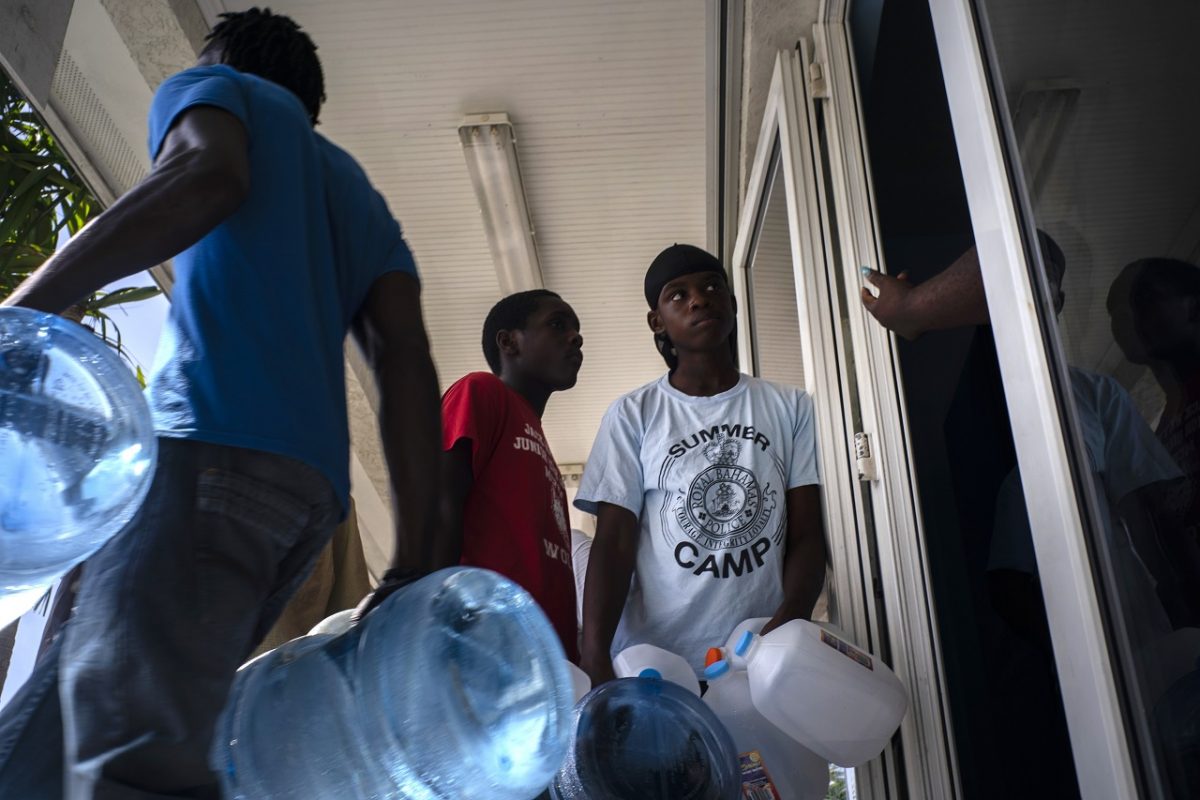 "The variables change with every advisory," he said. "This is a marathon, it's not a sprint."
The Atlanta Motor Speedway in Hampton, Georgia, also announced that it has opened its facilities to hurricane evacuees if needed, the broadcaster reported.
In the northern stretches of the Bahamas archipelago, hotels closed, residents boarded up homes and officials hired boats to move people from low-lying areas to bigger islands as Dorian approached. Bahamas Prime Minister Hubert Minnis warned that Dorian is a "dangerous storm" and said any "who do not evacuate are placing themselves in extreme danger and can expect a catastrophic consequence."
Hurricane #Dorian took advtange of deep warm water — like high octane fuel — to intensify to Category 5 (160 mph). It was only a matter of time.

The Abaco and Grand Bahama islands will experience catastrophic conditions for next 48 hours. pic.twitter.com/4aVI11Z41v

— Ryan Maue (@RyanMaue) September 1, 2019
In Florida, Gov. Ron DeSantis warned residents along that state's densely populated Atlantic coast, "We're not out of the woods yet."
He noted some forecast models still bring Dorian close to or even onto the Florida peninsula. "That could produce life-threatening storm surge and hurricane force winds," DeSantis said. "That cone of uncertainty still includes a lot of areas on the east coast of Florida and even into central and north Florida, so we are staying prepared and remaining vigilant."
The Associated Press contributed to this report.