And this year's winner of the Cadbury Bunny Tryouts is … a frog?
The Stuart, Florida amphibian was hailed the victor of the 2021 Cadbury Easter Bunny Campaign March 23, defeating a tail-wagging finalist from Huntington Beach, Calif.
Betty, an Australian white tree frog, was the first of her species to claim the title.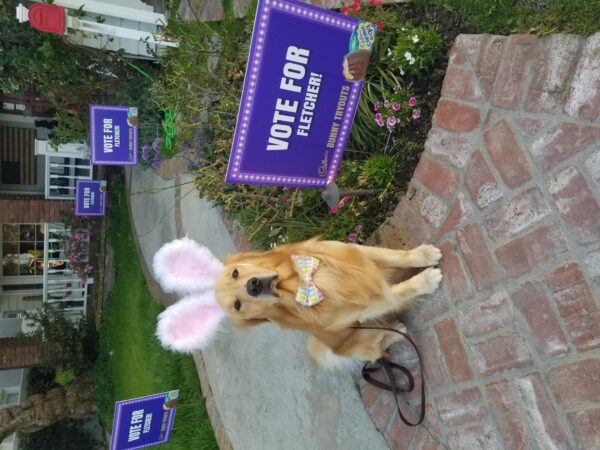 She was among 10 finalists named for the gig, as was an Orange County golden retriever named Fletcher.
In his submission photo, Fletcher sported pink bunny ears and a sense of humor. He was the only finalist from California in a campaign that received more than 12,000 entries nationwide. Nearly 30,000 votes were cast in the contest.
As the winner, Betty is set to star in a Cadbury Clucking Bunny commercial this spring.
Her owner, Kaitlyn V., will receive a $5,000 cash prize.
Other contenders included a rabbit, an alpaca, a miniature horse, a goat, a donkey, a cat, and two dogs.
There hasn't yet been a Cadbury Bunny of the bunny species.
Previous year's winners include: a pig, a duck, a mouse, a miniature horse, a llama, and last year's winner—Lieutenant Dan the treeing walker coonhound.