A northern Michigan deer hunter was shot and killed by another hunter on Nov. 15, according to reports over the weekend.
The Michigan Department of Natural Resources said that emergency personnel were dispatched to a hunting accident in Antrim County, Michigan, near the village of Alden, reported ClickonDetroit.com.
Local business owner killed while deer hunting in northern Michigan. Justin Beutel of Sanford was shot on opening day of firearms season. Authorities say it appears he was shot by another hunter. @nbc25fox66 pic.twitter.com/TL5xohgwz7

— Sarah Jaeger (@SarahJaegerTV) November 16, 2018
The hunter, 38-year-old Justin Beutel, was pronounced dead at the scene. First responders found him unresponsive and couldn't revive him, the report stated.
"Preliminary investigation reveals that Mr. Beutel was deer hunting on private property and was apparently shot by another subject hunting nearby," said Lt. James Gorno, a supervisor with the Department of Natural Resouces, in the report.
The second hunter is a 45-year-old from Gaylord, Michigan. Gorno said the two men didn't know each other and were not hunting with one another during the time of the incident.
According to 13WHAM-TV, the other hunter apparently mistook Beutel for a deer.
ClickonDetroit reported that police are not identifying the man at this time.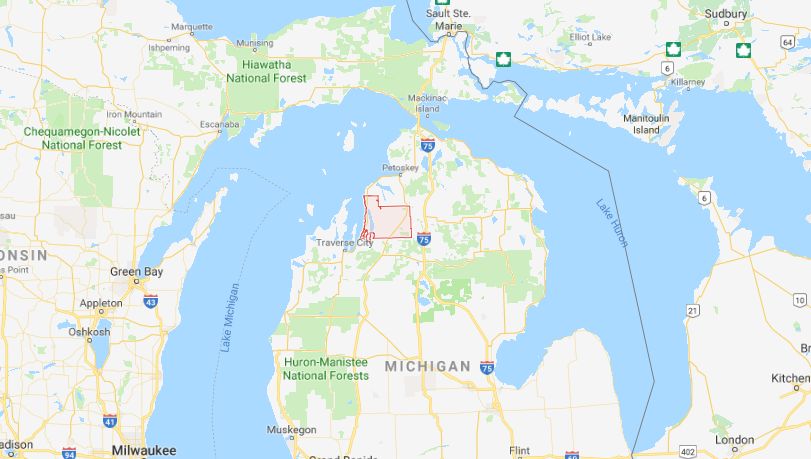 An investigation into the matter is ongoing, said officials. According to local news station WWMT, Beutel was wearing an orange hunter's hat when he was shot.
WWMT reported Beutel owned a motorcycle repair shop. "I just can't believe it," James Reinke, who owned a business next to Beutel's, told the station. "Just a nice guy. He loved bikes and was really good at what he did."
His wife, Whitney, said he was a hard worker who loved fishing and hunting.
Other details aren't clear.
Antrim County is located on the northern part of the Lower Peninsula and has a population of only about 23,000.
Last week, firearm deer hunting season started in Michigan as well as in many other states.
Fatal New York Hunting Incident
In New York state last year, a man was charged with manslaughter for shooting and killing a woman walking her dogs.  Thomas Jadlowski, the hunter, was accused of hunting 40 minutes after sunset—illegal in the state.
WGRZ last month reported that he pleaded guilty to criminally negligent homicide charges and hunting after hours.
He'll be sentenced in January 2019.
'Two-Headed Deer' Shot
In Kentucky last week, the state's Department of Fish and Wildlife Resources posted a photo of a man holding a buck with another buck's head attached to it.
Bob Long said he saw large antlers before he took aim at the animal in Ballard County. However, "what he found upon recovery was astounding," said the Kentucky Department of Fish and Wildlife Resources.
"It's unclear exactly what circumstances led up to this buck's carrying around another set of antlers and part of a decomposing carcass. Regardless, it was truly a rare harvest," the agency wrote on Facebook.
The bucks' antlers may have got stuck together after a fight. During the mating season, which typically lasts about three weeks, "bucks are busy sparring with each other, rubbing trees, and creating scrapes," said the Pennsylvania Game Commission.
During mating season, or the rut, "sparring matches may help establish the dominance hierarchy among males. As the peak of the breeding season approaches, sparring matches may give way to full-blown antler fights. These generally take place between bucks of similar hierarchal status," said the Noble Research Institute.