Hunter Biden not registering as a foreign agent during his business dealings involving a Chinese energy giant with ties to the Chinese Communist Party could support an indictment, said Natalie Winters, an investigative reporter at National Pulse.
When the authenticity of Hunter Biden's laptop—abandoned by him at a computer repair shop—had been confirmed, media coverage focused on a variety of leads found in emails stored on the laptop, but for Winters, the most noteworthy was information about his foreign business dealings.
Winters told EpochTV's "Crossroads" program that Hunter Biden was a vulnerable point of the American political establishment and she thinks that the Chinese Communist Party (CCP) knew that.
"They [the CCP] saw he was surrounded by people who were just filled with greed and wanted to make a profit," said Winters who, in her own words, primarily focuses her journalism on "how the Chinese Communist Party works to really subvert the United States, [using mostly] political leaders, thought leaders, people in media, people in academia."
Therefore information left on Hunter Biden's laptop related to his foreign business dealings with China was for Winters the most relevant in terms of the political application because the Chinese United Front Work Department and all various groups that work with it to subvert people like Hunter Biden "is probably the most existential threat to the United States," she said.
The United Front Work Department, a unit under the CCP, coordinates thousands of groups to carry out foreign political influence operations, suppress dissident movements, gather intelligence, and facilitate the transfer of technology to China, according to a 2020 report by the think tank Australian Strategic Policy Institute.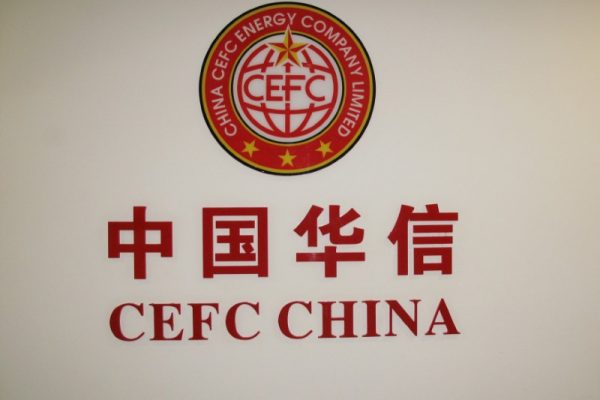 Winters pointed out that Hunter Biden's work with CEFC China Energy Company would have required him by U.S. law to register as a foreign agent based on public business records, without a need to corroborate his involvement by the information found on his laptop.
CEFC China Energy is used as a means to exert political influence on foreign countries by the Chinese regime, Winters explained.
In 2018, Patrick Ho Chi-ping, a former Hong Kong secretary for home affairs, was convicted in the United States for bribing top officials of Chad and Uganda in exchange for mining rights for CEFC China Energy Company when acting on behalf of the company.
In a memorandum following the November 2014 midterm U.S. elections, CEFC China Energy outlined a plan to establish relationships and friendships with politicians. Ye Jianming, the now-disgraced chairman of the company, has strong ties to European political leaders and once asked a security adviser to a U.S. president to persuade the U.S. Army not to bomb Syria because he wanted to buy up oil fields there.
Hunter Biden once referred to himself as a managing director of CEFC China Energy in an email found on his abandoned laptop and that alone would require him to register as a foreign agent based on the Foreign Agent Registration Act, Winters explained, "but he never registered."
The Foreign Agents Registration Act (FARA), enacted in 1938, requires certain individuals or entities who work on behalf of foreign principals and are engaged in political activities or other activities specified under the statute to make periodic public disclosure of their relationship with the foreign principal, their activities, as well as of receipts and disbursements related to those activities, according to the Department of Justice.
Winters cautioned against the spin in media coverage of the hard drive content of Hunter Biden's laptop. "It's sort of a misdirection play in the sense that it's just focused on Hunter Biden and his business dealings, his taxes, his financial records." But "the smoking gun," Winters said, is how allegedly the former Vice President Joe Biden was involved in helping his son with foreign business dealings.
Jeff Carlson and Hans Mahncke, co-hosts of EpochTV program "Truth Over News," said in a recent interview on EpochTV's "Crossroads" program that an email from 2015 requesting Hunter Biden to stop the investigation into the Ukrainian energy company Burisma was found on his laptop. Hunter Biden was at that time a board member of Burisma.
A few weeks later in 2015, then-Vice President Joe Biden reached out to then-Ukrainian President Petro Poroshenko asking him to remove the prosecutor that was involved in the Burisma investigation, Carlson said.
Ukrainian Prosecutor General Viktor Shokin who was probing Burisma was removed from his post about four months later. In 2018, then-Vice President Biden explained during his appearance at the Council of Foreign Relations how he pressured Ukrainian leaders to remove the prosecutor from office.
Winters added that there are a lot of people who claim that they have copies of the hard drive of Hunter Biden's abandoned laptop. Some claim to have found images indicating that certain crimes were committed, she said. "But yet, we've never necessarily seen the corroborated evidence for these allegations."
"You don't make a claim if you don't present the evidence first," said Winters who described herself as an "old school journalist."
"We don't need to shoot ourselves in the foot by making allegations that we can't prove, .. [or] we can't prove yet." Bad faith actors are on the left and on the right, Winters added.
Cathy He contributed to this report.