Lawyers for Hunter Biden confirmed to ABC news that the younger Biden is still active in his role at a Chinese investment fund, despite scrutiny and conflicts of interests claims.
"If Hunter Biden is still connected with [the Chinese investment firm], he needs to get out of that relationship," Robert Weissman, president of Public Citizen, told ABC News. According to Weissman, there should be more transparency about just what exactly the connection is.
Recently, President Donald Trump also suggested that Hunter Biden's financial connections to China be investigated.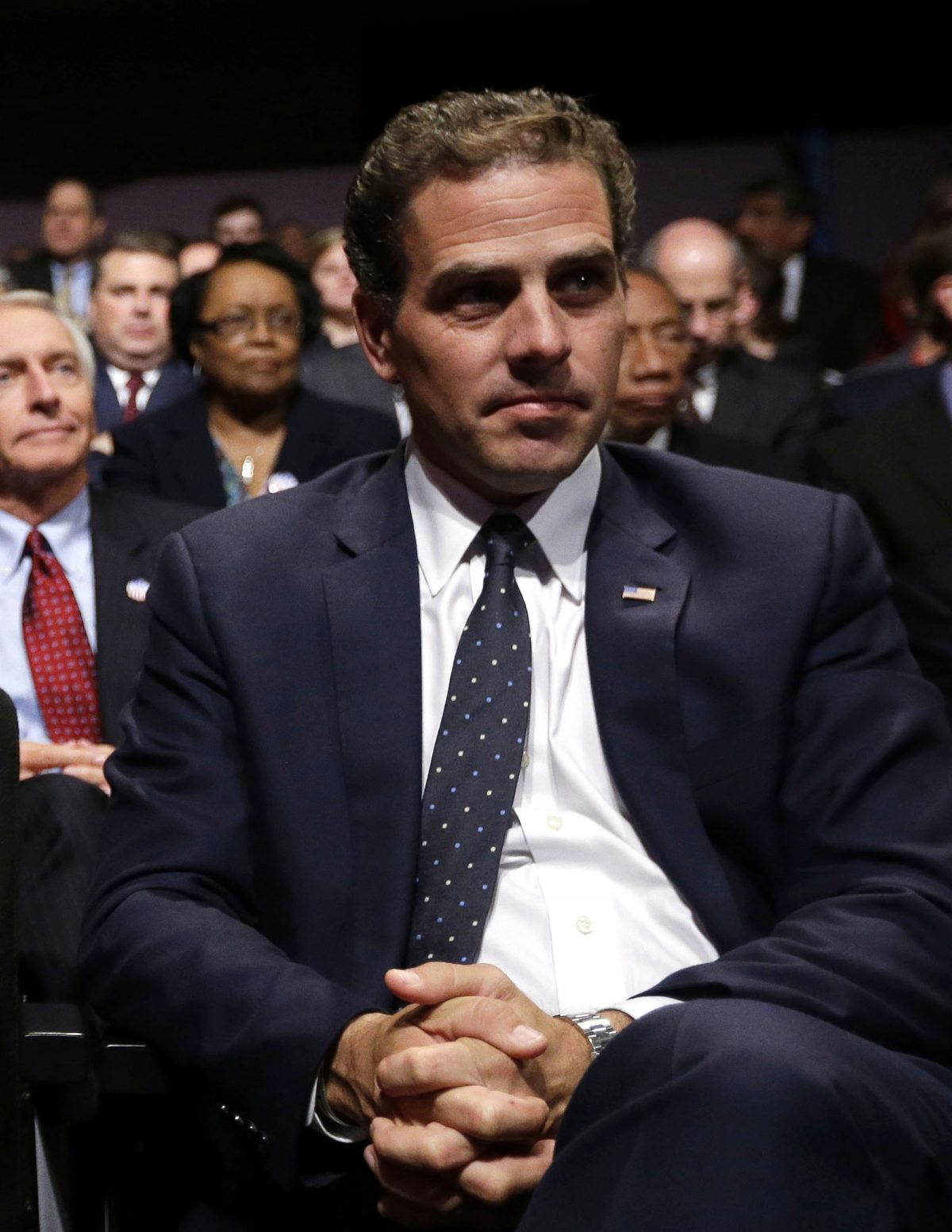 On at least 2 occasions, after Joe Biden (ex-vice president and 2020 democratic presidential candidate) met with top leaders of foreign countries in his role as vice president, Hunter Biden conducted business in those same countries.
The role Hunter Biden's investment company in China—known as Bohai Harvest RST—played in its involvement in the mass surveillance of people there has been disclosed. Bohai invested in Face++, an application that provides the Chinese Communist Party with a range of data about people, including their religious activities, blood type, and the amount of electricity they use, reported The Intercept. The data is gleaned through facial recognition.
Bohai's website lists Face++ as one of its investments. In a 2018 book titled "Secret Empires," author Peter Schweizer said a secret deal took place between a firm founded by Hunter Biden and the state-run Bank of China.
"And that's when Hunter Biden's small private equity firm called Rosemont Seneca Partners gets a $1 billion private equity deal with the Chinese government, not with a Chinese corporation, with the government. And what people need to realize is Hunter Biden has no background in China, he has no background in private equity, the deal he got in the Shanghai free-trade zone, nobody else had. Goldman Sachs, Bank of America, Blackstone, nobody had this deal," Schweizer said in a March interview with the Fox News.
"In December of 2013, Hunter Biden flies on Air Force 2 to Beijing, China, with his father. His father meets with Chinese officials, he's very soft on Beijing. The most important thing that happens, happens 10 days after they return."
Weissman, normally a critic of business dealings by President Donald Trump's children—including the Trump Organization's ongoing development projects overseas—told ABC News that it can be challenging for the adult children of well-known political figures to carve out careers that don't pose ethics concerns. He considers Hunter Biden's decisions concerning.
"At absolute minimum there's a huge appearance of conflict, and there's every reason to think that the investors that he's working with want him partnering with them because he's the son of the then-vice president and now presidential candidate," Weissman said. "[Joe Biden] should have encouraged his son to not take these positions."
NTD reporter Zachary Stieber contributed to this report