President Joe Biden's son Hunter said Tuesday a Ukrainian gas firm wanted to hire him while his father was vice president because of his family's name.
"I think it played a large part, and I write about this in the book. As I said, I think that they saw my name as gold, and one of the reasons that they did is this: at that period of time, the Russians had invaded and taken Crimea and they were after the natural resources and the pipeline. And I know that Burisma wanted to do one thing, is that they wanted to create a bulwark against that Russian aggression, they knew that they had to expand internationally and into other sectors in order to be able to diversify and protect themselves," Hunter Biden told the BBC during a virtual tour promoting his new book.
"And the Biden name is synonymous with democracy and transparency. And that's why I said that it was gold to them," he added.
Hunter Biden, 51, was hired by Burisma in 2014 for a reported salary of some $50,000 a month. He stayed with the firm through 2019, including for several years during which his father was the second most powerful person in America.
"I did the work that was required of every board member. And I would also like you to remember is that what I was paid is the equivalent of what people are paid to serve on corporate boards. And I was paid exactly what other board members on that board were," Hunter Biden said in the new interview.
"Here's the bottom line: not one investigative body, not one legitimate journalist or group of journalists … have come to the conclusion other than this: my dad did nothing wrong, and that I did nothing illegal or wrong in doing so. But, you're right, I created a perception and a perception that was wielded against us in an incredibly wild and conspiratorial way."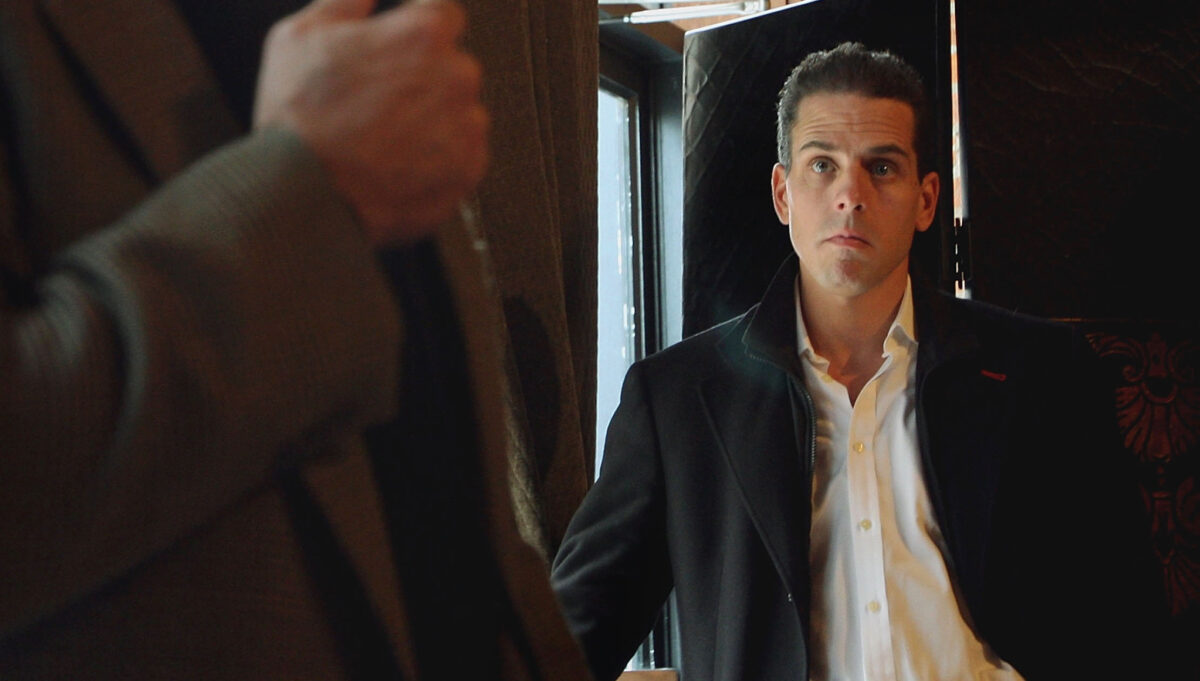 U.S. officials said during former President Donald Trump's first impeachment trial in 2019 that Hunter Biden working for a Ukrainian firm while his father was tasked with handling Ukraine-Russia relations was at the very least a perceived conflict of interest.
Both father and son have said he should not have taken the job, which stoked concerns inside the U.S. government that were shunted aside by top officials.
"What the Chairmen discovered during the course of this investigation is that the Obama administration knew that Hunter Biden's position on Burisma's board was problematic and did interfere in the efficient execution of policy with respect to Ukraine," a report by Senate Republicans released last year stated.
"Moreover, this investigation has illustrated the extent to which officials within the Obama administration ignored the glaring warning signs when the vice president's son joined the board of a company owned by a corrupt Ukrainian oligarch."
Viktor Shokin, Ukraine's top prosecutor at the time, has sworn that he was pressured to resign because of pressure Joe Biden placed on Ukraine's president. Shokin, who was investigating Burisma, agreed to resign.
Hunter Biden is now being investigated by the Department of Justice, he has said, because of tax issues. The department has confirmed the probe but declined further comment.
The younger Biden told CBS in an interview that aired Sunday that he's "cooperating completely, and I am absolutely certain, 100 percent certain that at the end of the investigation, that I will be cleared of any wrongdoing."