Former Vice President Joe Biden's son, Hunter Biden, said he recently married a woman 16 years younger than him just six days after meeting her.
Biden, 49, spoke to ABC this week in his first interview since President Donald Trump began publicly calling out the Bidens' business dealings in Ukraine and China several years ago.
Hunter Biden defended his work in the countries, changing at least one answer from an interview earlier this year.
He also told the broadcaster that he has a new wife, Melissa Cohen Biden, 33, a South African native who recently became a naturalized United States citizen.
Biden said a friend of Cohen's wrote Cohen's phone number on Biden's hand and urged him to call her. A few days after they met, Biden went to get a "shalom" tattoo that matches Cohen's and several days after that, they were married.
"I instantly fell in love with her. And then I've fallen in love with her more every day," Biden told ABC in a portion of the interview that was published on Oct. 17.
The couple called Joe Biden, who thanked Cohen for "giving my son the courage to love again."
Hunter Biden has three children from his first marriage. Biden divorced Kathleen Biden in 2017 after more than 20 years of marriage. He later became romantically involved with Hallie Biden, his brother Beau's widow, before splitting with her.
Biden said that Trump's assertions that he's "hiding" aren't true.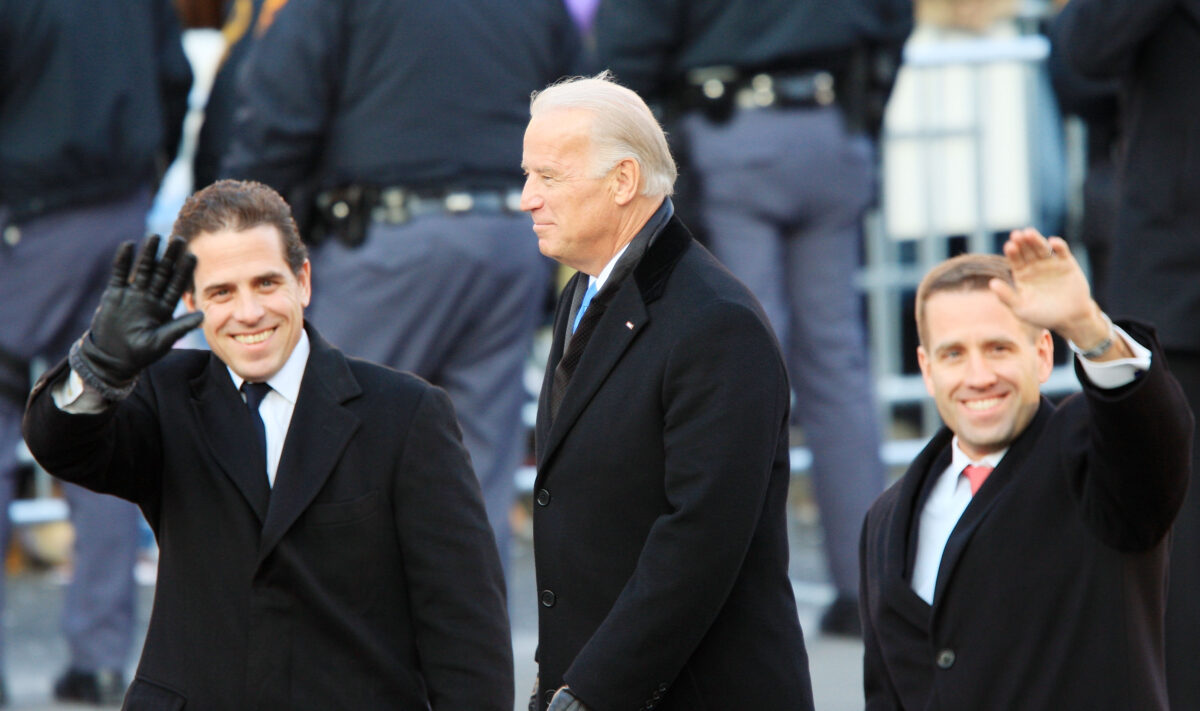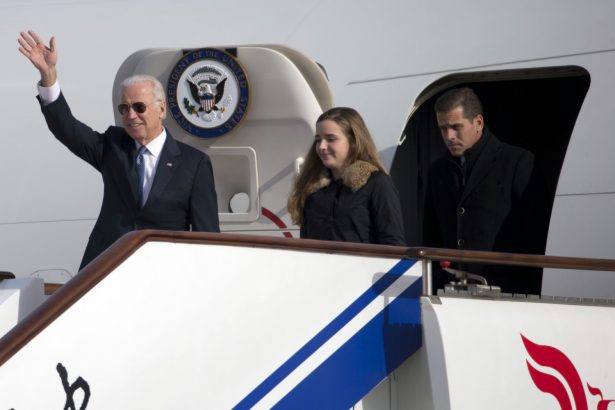 "No, not at all," he said. "I'm actually having an incredible extended honeymoon with my beautiful bride."
He said his life is relatively normal.
"I talk to my dad every day. I live my life in the open," Biden said. "I get in my car in the morning and I go down the road and I get coffee. And I go to the same place for lunch with Melissa. And I go about doing my business and my work, and I come back at night. And we watch—you know, Netflix, and then we do it all again in the morning, just like anybody else."
Cohen said that she welcomes probes into Biden's past business dealings in Ukraine and China. Biden sat on the board of Ukrainian energy company Burisma from 2014 to 2019. Joe Biden in 2018 said that while vice president in 2016, he threatened to withhold $1 billion in aid to Ukraine unless then-President Petro Poroshenko ousted the country's top prosecutor, who was probing Burisma.
The prosecutor, Viktor Shokin, recently said he was pressured to resign by Poroshenko when he refused to drop the probe into Burisma.
Ukraine's new top prosecutor recently said the closure of the Burisma case is one among a number his office is reviewing.
Cohen, Biden's wife, told ABC she believes the "truth will prevail."
"Sure. Why not? I mean, nothing's gonna change. I mean, I would probably—I think it would probably be a waste of tax payer's money," she said of a probe into Biden's past. "And seeing as though how many of—how many investigations can be done? But if it would bring peace of mind to whoever needs peace of mind brought to this, I know we have peace of mind, we're okay, we've—we live in truth, so sure."