Although the former vice president's son Hunter Biden announced he is stepping down from the board of a Chinese-backed private equity company, he could still have millions of dollars of value in the company, according to expert analysis.
Biden announced Oct. 13 he plans to step down from the board of directors of BHR (Shanghai) Equity Investment Fund Management Co. on or before Oct. 31.
Biden, who holds an unpaid position at the company, "committed to invest" $420,000 into the company in October 2017 to acquire a 10 percent equity position which hasn't yielded any dividends, said his attorney, George Mesires.
However, an analysis by FactCheck.org estimates the value of Biden's stake in the company is worth millions.
Steven Kaplan of the University of Chicago Booth School of Business told the outlet it is hard to believe Biden's share in the investment company holds a value of less than half a million dollars.
"It is difficult to imagine, if not incomprehensible, that a 10 percent stake in those economics is worth only $420,000," said Kaplan.
"The distinction they appear to be making is they capitalized the management company with $4.2 million even if the fund manages $2 billion. The value of that management company is likely far in excess of $4.2 million if they are managing $2 billion."
Kaplan told FactCheck.org that over the investment lifetime, Biden's stake in BHR Equity Investment Fund Management Co. could be worth up to "hundreds of millions of dollars."
Biden's attorney, Mesires, added that if his father is elected president next year, Biden will "readily comply with any and all guidelines or standards a president Biden may issue to address purported conflicts of interest, or the appearance of such conflicts, including any restrictions related to overseas business interests."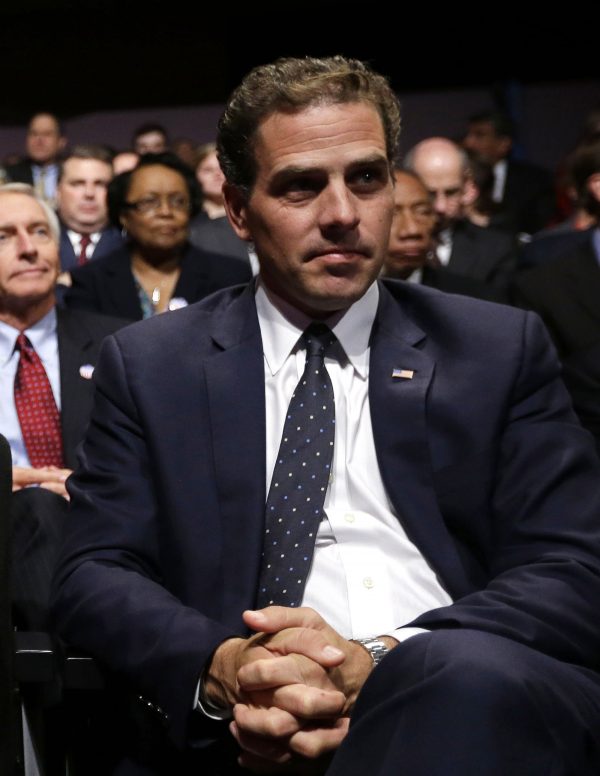 Biden's decision to step down from the investment company's board of directors comes after numerous comments from President Donald Trump that while Joe Biden was vice president, Hunter "made millions of dollars" from China "very rapidly."
"When Biden's son walks out of China with $1.5 billion in a fund—and the biggest funds in the world can't get money out of China—and he's there for one quick meeting, and he flies in on Air Force Two, I think that's a horrible thing. I think it's a horrible thing," Trump said at a joint press conference with Ukraine's President Volodymyr Zelensky on Sept. 25.
During a news conference on Sunday, Joe Biden said it had been his son's decision to step down from the board, reported The New York Times.
Biden also committed to not serve on the boards of or work for any foreign companies if his father is elected president in 2020.
Ivan Pentchoukov contributed to this report.