Former Vice President Joe Biden's son Hunter Biden, 49, agreed to take a DNA test about five months after an Arkansas woman filed a paternity suit against him.
Lunden Roberts of Independence County filed the paternity suit in May.
She said in a motion (pdf) in September that Biden verbally admitted that he is the father of the child, who is 1.
DNA testing "would conclusively determine paternity," the motion stated. "This court should order that the defendant appear and give a DNA sample to determine paternity."
If Biden is the father, Roberts wants him to pay child support, pay for health insurance, and pay for half the costs of health-related issues.
Biden's attorneys said in a response to the motion (pdf) on Oct. 21 that he would do a DNA test.
"Defendant denies each and every material allegation not specifically herein admitted. Defendant admits and agrees that a paternity test is warranted. Defendant and Plaintiff are currently discussing protocol and procedure for administering the paternity test, and Defendant anticipates and intends that such agreement be done on or before Nov. 1, 2019," the response stated.
"This, the issue of paternity should be resolved before the Dec. 2, 2019, hearing."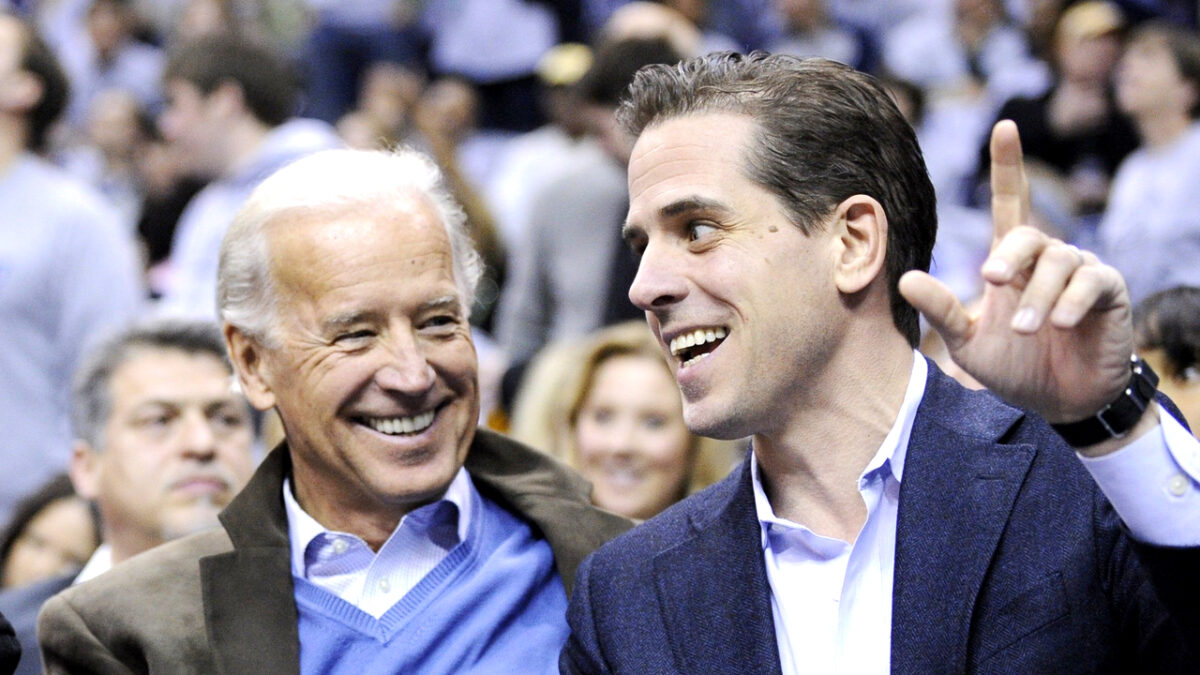 Biden initially claimed that he wasn't properly served with the paternity lawsuit but dropped that objection this month, reported the Arkansas Democrat-Gazette.
Biden and Roberts "have settled issues related to the service of process" and proper service "is no longer expected to be a contested issue," Roberts' attorney, Clint Lancaster, wrote in a motion.
"We are continuing to work on settling issues," Lancaster told the paper. "If we can agree to a DNA test then we may not need that December hearing."
Biden told the New Yorker over the summer that he did not have "sexual relations" with Roberts.
Biden was married for over 20 years to Kathleen Buhle before they were divorced in 2017. Biden dated the widow of his late brother Beau Biden for a period of time before they split.
Biden married South African native Melissa Cohen earlier this year six days after meeting her.
Biden was thrust into the headlines in recent weeks when it was disclosed President Donald Trump discussed him and his father with Ukrainian President Volodymyr Zelensky during a July phone call.
Trump asked Zelensky to "look into" the Bidens, noting Joe Biden bragged last year that while vice president in 2016, he threatened to withhold $1 billion in aid unless the country's leadership ousted Viktor Shokin, the top prosecutor.
Shokin was probing Burisma, an energy company. Hunter Biden sat on the board of Burisma for five years, making as much as $83,333 a month.
Shokin later said Ukrainian President Petro Poroshenko tried to get him to drop the investigation. When he didn't, Poroshenko requested his resignation, citing Joe Biden's pressure.