Positive COVID cases in three schools have forced hundreds of students and dozens of staff in Western Australia (WA) to self isolate for two weeks—just days within the start of the school year.
A Year 12 student at Harrisdale Senior High School, a Year 11 student at Corpus Christi College, and a teacher at Winterfold Primary School all returned a positive test result.
Only students and teachers deemed close contacts will be required to quarantine, which includes the entire Year 12 cohort of roughly 200 students at Harrisdale Senior High School.
It comes despite the WA government assuring schools would stay open as long as possible to ensure vital face-to-face learning, with each of the three schools recording just one case.
The directives form one of several precautions taken by the state government to suppress the spread of the milder Omicront variant, which included the abrupt backflip on reopening interstate borders from Feb. 5.
Extensive efforts have also been made to keep the virus out of schools, including by standing down unvaccinated education staff, mandating masks for all children, retrofitting public schools with 12,000 air purifiers, and maintaining a pool of over 5,000 casual staff ready to switch places with teachers that test positive.
But, in spite of the efforts, hundreds of students will still be left missing out on essential time in class, leaving parents worried about the quality of education their children will receive—particularly for those in their final years before graduation.
Parents Left Worried
Alicia, a mother of three, said she was concerned for the fate of other children in the state, including her own two boys who had just settled into Years 10 and 11.
"It really worries me … just the sheer disruption to the kids is really worrying," Alicia said.
She said that her kids, along with all other West Australian school students, were now again at risk of being stuck at home and outside the valuable classroom environment.
"Some kids will sit at home and they're only going to do half the amount of work—they need to be in a classroom environment, especially in Year 11 and 12, so they can question the teacher and they can be guided to think outside the box," she said.
Alicia pointed to her own children who, in part due to an awkward online system, had been less motivated to learn when forced to stay at home during the peak of the pandemic.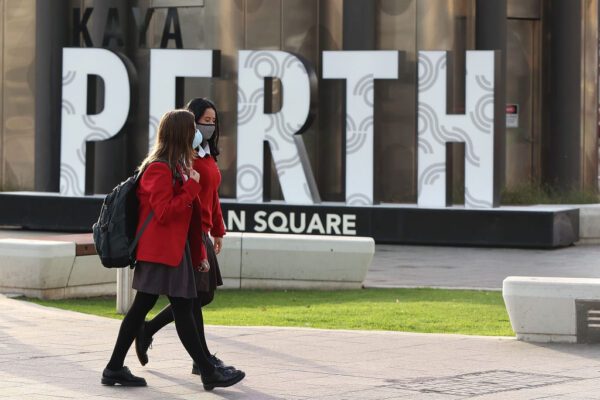 "It was pretty shoddy. If you didn't want to sign in, you didn't really have to. You could also just sign in and be there without interacting. And because of the difficulty of doing it online, there's a lot less expected of the kids than there would be in the classroom."
Alicia was also concerned that the government's plan to swap out COVID-positive teachers with ones that were ready on standby would not be able to provide students with the necessary quality of education.
This is because her school, like many others, employs specialised teachers that are experts in guiding students through subjects, whether it be mathematics and physics, or English and economics.
"You might get any teacher that comes in. If the curriculum isn't laid out or if the kids have got a question, they're essentially babysitting a Year 11 or 12 class," Alicia said.
WA Government Remains Firm
Some West Australians have grown frustrated at the government's continued restrictions whilst other states open up and learn to manage to live with the virus.
Calls have been made to bring forward the isolation rules outlined in the WA government's high caseload plan, which would halve the quarantine period from 14 to seven days.
But WA Premier Mark McGowan said he would not budge out of fear it would lead to a ballooning of case numbers in the state. As of Feb. 3, the state recorded 192 active cases.
"If you go to seven days quarantine that will mean faster spread of the virus and that will mean more people will become sick," McGowan told 6PR's Perth LIVE.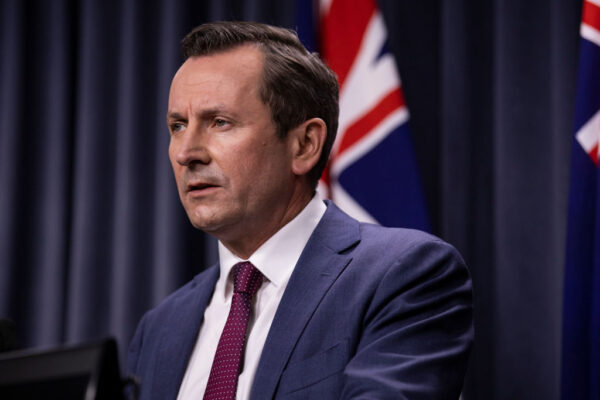 McGowan pointed to other parts of the country that he said were worse off as a result of looser measures—such as Queensland, a state with more than 8,600 active cases whose students are all required to learn from home.
"Our situation is lightyears better. But this is the experience, we're going to go through more cases, more isolating, more quarantining, and all of that sort of thing as COVID spreads within our community."
McGowan has also been criticised for maintaining interstate border restrictions given promises to open up, with accusations the state failed to fix a severely strained health system despite having two years to do so since the beginning of the pandemic.