Hundreds of puppies could be smuggled into the UK to meet Christmas demand, a leading charity has warned.
The Dogs Trust said that nearly 100 puppies were seized in just one week at the UK border, but that this figure is "just the tip of the iceberg".
The demand for trendy breeds such as French Bulldog and Chow Chow is such that dealers can earn up to £120,000 a year ($157,000) from selling the puppies from just 20 French Bulldogs.
The Dogs Trust says that illegally imported dogs—which are less likely to be vaccinated—carry greatly increased risk of health problems such as rabies, tapeworm, and ticks.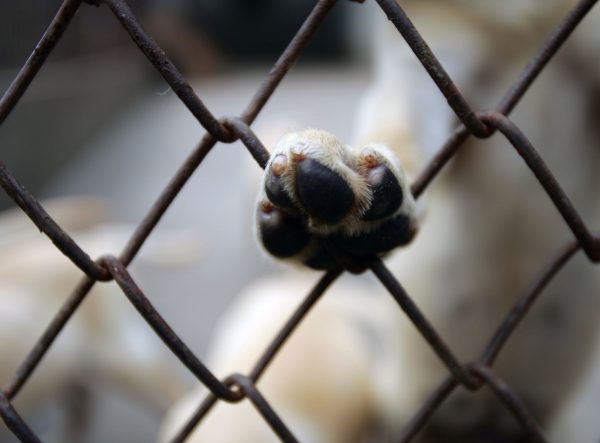 Last year 275,876 dogs travelled to Great Britain under the Pet Travel Scheme, according to the Department for Environment, Food and Rural Affairs. The scheme was designed to make pet travel across Europe easier.
The rules were relaxed in 2012, leading to an explosion in the number of puppies coming to the UK from Eastern European countries like Lithuania and Hungary.
A puppy's 1,000-mile journey from Lithuania, for example, could take around 29 hours with no food, insufficient water, no exercise, and no toilet breaks.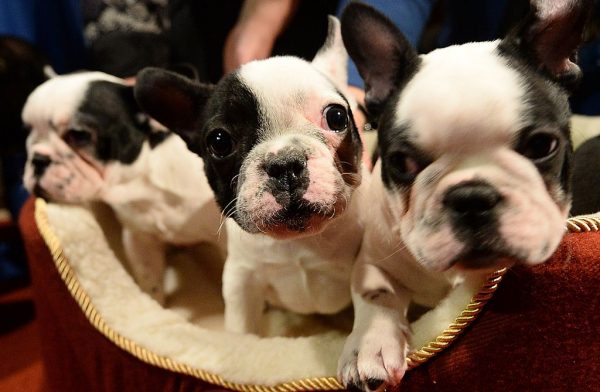 Covered in Urine and Faeces
"We have seen large breed dogs crammed into cat carriers, unable to stand up or turn around, and litters of puppies confined to carriers, covered in urine and faeces," the Dogs Trust wrote in their 2017 investigation into dog smuggling.
Paula Boyden, Veterinary Director for the Trust said: "Buying an illegally imported puppy could potentially cost well-meaning but unsuspecting families thousands of pounds in quarantine and vet bills and emotional heartache for the family if the puppy falls ill or worse, dies.
"We continue to be astounded at the lengths these deceptive breeders and dealers will go to in order to illegally import puppies to make huge profits with complete disregard for their wellbeing," she said in a statement. "The cases we are seeing on a weekly basis are horrific and need to stop."
The charity is calling for an increase in penalties for illegal importers. The maximum sentence under the Non-Commercial Movement of Pet Animals (Amendment) Order 2011 is currently just three months.
A spokesman for the Department for Environment, Food and Rural Affairs said, according to the Evening Standard: "We are cracking down on animal trafficking with one of the toughest pet border checking regimes in the world.
"Every pet dog travelling to the UK has both microchips and passports checked to make sure they are properly vaccinated and old enough to travel."
Please consider supporting our journalism by sharing this article on your social networks.