Hundreds of people swarmed Florida's beaches on Saturday after Gov. Ron DeSantis announced they would be reopened at local leaders' discretion.
Photos and videos showed people walking along the beach, running, and swimming. Most of the images and footage were sourced from the beaches around Jacksonville.
It came after Jacksonville Mayor Lenny Curry announced that Duval County's beaches would open weeks after they were shut down during the CCP (Chinese Communist Party) virus pandemic. The virus emerged from mainland China last year and causes the disease COVID-19.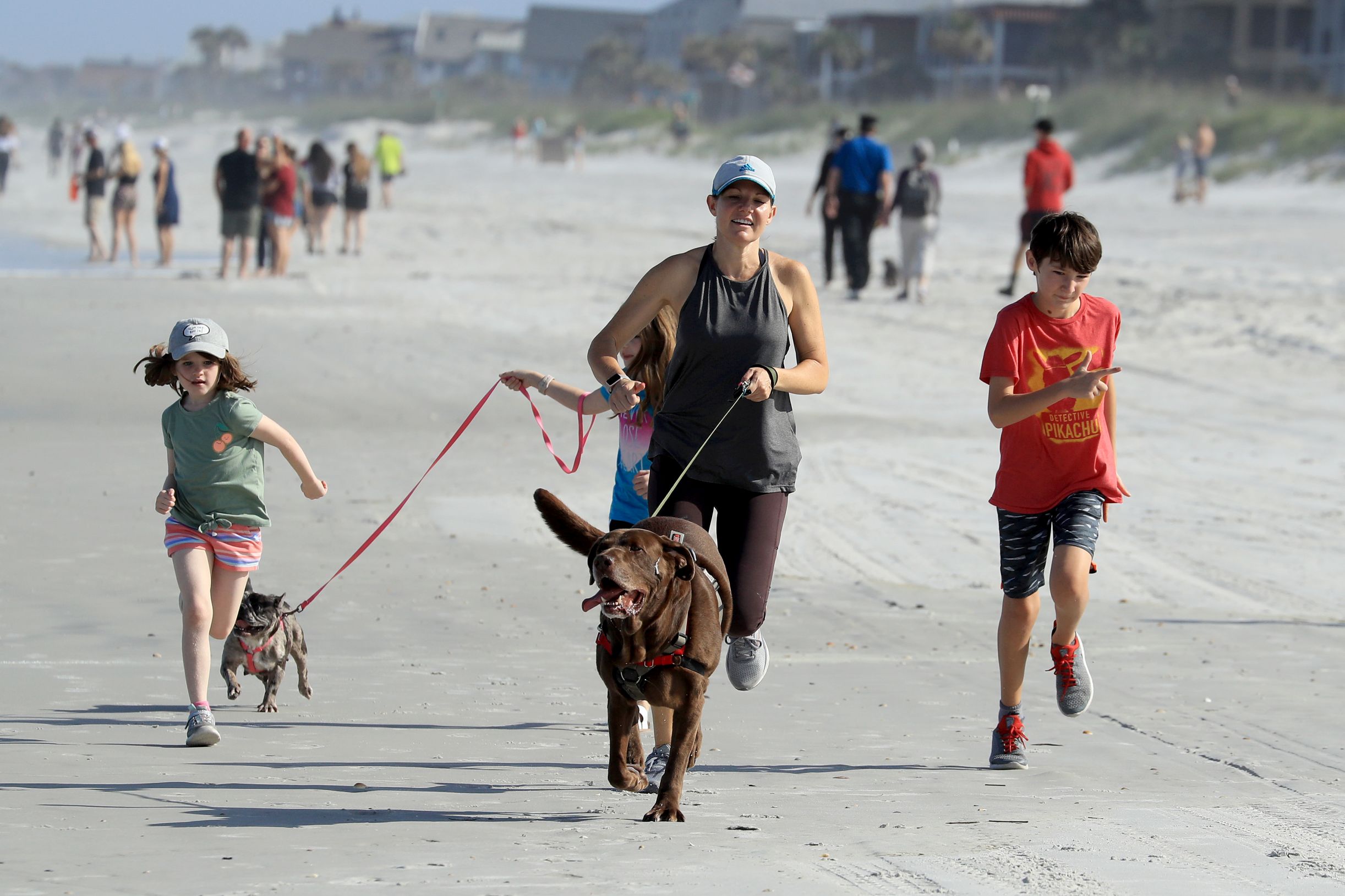 "This can be the beginning of the pathway back to normal life," Curry said. "Please respect and follow these limitations. Stay within the guidelines for your safety as well as for the safety of your neighbors."
Beaches will be open from 6 a.m. to 11 a.m. and from 5 p.m. to 8 p.m. every day with some restrictions, says Jacksonville's government website.
Permitted recreational activities include biking, running, hiking, and swimming, according to the city.
Thank you Jacksonville. I appreciate your social distancing and responsible behavior as we opened our beaches for walking, swimming, running etc. No groups congregating. 5 pm to 8pm opening tonight. This is the 7pm shot from Councilman Diamond from the beach. Well done Jax https://t.co/VPVrhG40zC

— Lenny Curry (@lennycurry) April 18, 2020
However, no sunbathing, towels, blankets, chairs, coolers, and grills are permitted on any Duvall County beaches, the website says.
Meanwhile, "No organized group activities are permitted," and it "includes picnics or gatherings, team sports, or any type of group activity," the website says, adding that restrooms, pavilions, and picnic areas will be shut down.
Some locals said they were excited about the return to normalcy.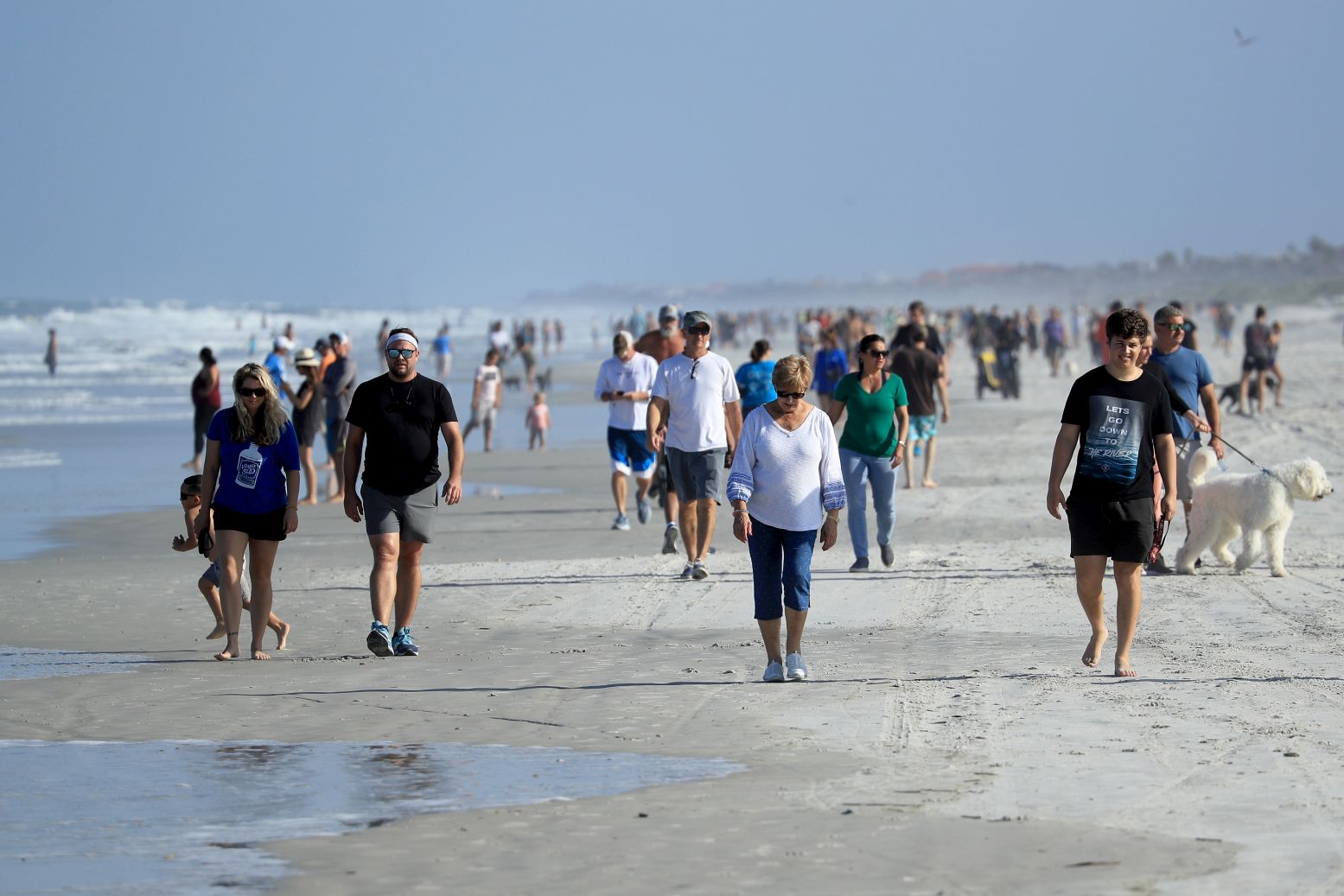 "I'm planning on going and riding my bicycle or surfing," Elliott Toney told local affiliate WJXT.
Miami-Dade Mayor Carlos Gimenez said Saturday that the county would move ahead with reopening beaches. However, he did not elaborate on a date.