Devastated by the Omicron outbreak, hundreds of Australia's childcare centres are being forced to close as the struggling sector pleads for more financial support.
The Australian Children's Education & Care Quality Authority, the federal authority that monitors the sector, revealed that up to 286 centres shut their doors temporarily on Thursday due to a health emergency,
Those numbers are even higher than last Thursday when 295 centres temporarily closed in New South Wales, 93 closed in Victoria and 51 in South Australia.
This comes after the new senate estimates data showed that 104 childcare centres closed down permanently during the Delta outbreak between Jul. 1 and Nov. 1, 2021, which is almost one per day.
Lisa Bryant, an early education consultant, told AAP that COVID-19 is "ripping through" childcare centres.
She noted that while centres that close due to COVID-19 can waive families' gap fees and continue to receive the government subsidy, "that isn't enough money to keep those services operating."
Under new rules agreed by the national cabinet last week, educators who are close contacts do not need to isolate if they are asymptomatic, which is expected to enable more childcare services to stay open.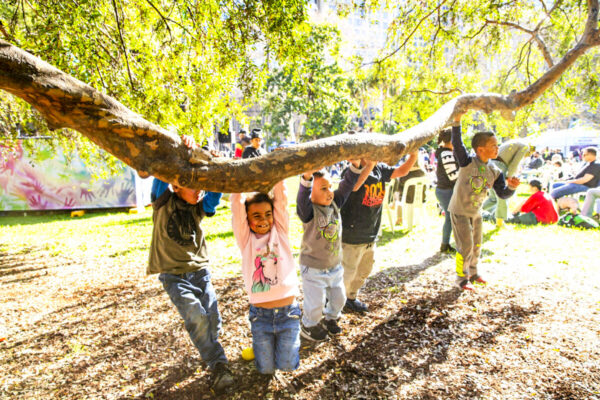 But Gabrielle Connell, vice president of the Independent Education Union of Australia's NSW/ACT branch, said the workforce was already burnt out, and centres were struggling to stay staffed.
The situation is a "perfect storm" for childcare centres, she noted, adding that they do not know how to protect workers and children as some staff have been exposed to the virus.
"People are very frightened," Connell said. "We've been protecting our families and ourselves for so long and suddenly it's like we've been thrown under the bus."
The sector is also calling for a secure supply of free Rapid Antigen Tests (RATs), which it said is key to reducing isolation and preventing centres from shutting down.
"A lot of services are relying on the rapid antigen tests, asking staff to use those if there has been an exposure or to get a negative test before they come back to work, and of course, they are in such short supply," said CEO of Early Childhood Australia Samantha Page.
"Services can't get hold of them, educators and teachers can't get hold of them, and PCR testing is time-consuming."
A spokesperson from the Department of Education, Skills and Employment said the federal government had announced about $3.2 billion fund for the early childhood sector since COVID-19 hit the country, with grants of up to $150,000 available to help services stay open.
They said detailed operational plans for teachers and educators, such as mask-wearing and surveillance rapid antigen testing are due to be announced during the national cabinet this week.
"National Cabinet … agreed that child care is a critical sector and will be included in close contact arrangements for essential workers in each state and territory," the spokesperson said.