Humberview Trucks: Top 5 Mistakes Businesses Make Buying Trucks
May 13, 2014 5:53 pm Last Updated: May 13, 2014 5:53 pm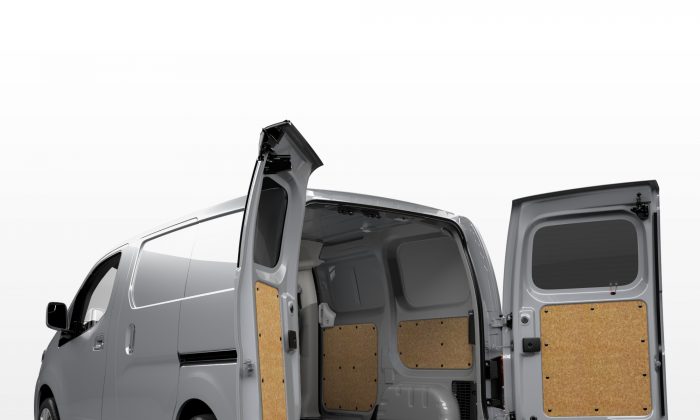 If you are looking for a truck for your business, getting the right advice will definitely save you time and money. "A second opinion costs you nothing," says Simon Lee, truck sales consultant at Humberview Trucks.
Humberview Trucks is one of Toronto's largest truck dealerships. They only sell trucks, and are focused on Isuzu, GM and Nissan work vehicles, with almost 100 vehicles in stock at any time.
We met with Lee and Humberview Trucks Sales Manager Steve Kljajic to find out what are the top mistakes people make when buying a truck for their business.
1. Underestimating the amount of weight the truck needs to carry: Overloading your truck not only prematurely wears out your brakes and suspension, it can also damage your engine, and it's against the law.
2. Underestimating the size you need: Yep, when you end up taking two trips, you waste time and gas money.
3. Not buying something your business can grow into: If you only need a 14 ft. truck this year, when your business grows you will need to sell it. Here's a tip: 16 ft. and 18 ft. trucks are easier to re-sell in addition to having room to grow.
4. Waiting too long and not planning ahead: "Sometimes customers are forced to buy what is readily available because they need it right away," says Kljajic. Ordering 3-6 months in advance means you don't pay for any additional chassis or body options you don't need. 
5. Not calculating overall ownership costs is more important than the purchase price. One truck may be cheaper, but when you factor in fuel economy, cost and durability of parts, and drivetrain warranty, often the sticker price is only part of what you pay over the life of the vehicle.
Working with a truck sales professional means you not only get what you need and avoid unnecessary trouble. Here are some common examples. 
Refrigerated trucks are sold depending on how many stops they make per day. If the door is opened too many times and the refrigeration unit is too small, by 2 p.m. frozen food may arrive thawed, and fresh food may arrive spoiled in hot summer heat. This creates a public health violation as well. 
If your truck salesperson fails to calculate the size of truck needed for the loads you need to carry, not only can you damage the truck, you can be pulled over and fined by both the police and officers from the Ministry of Transport for overloading your truck. They can even impound your truck leaving you by the side of the road.
Finally, a trained truck sales consultant will make sure they don't sell you a truck you don't have the correct license to drive! 
Dealership service is simply better
It is also best if you have your truck serviced at the dealership. 
If there are any safety recall issues, your truck, regardless of age, can be fixed at the dealership for free and they will proactively do the service. They keep detailed electronic service records that you will need when reselling the truck or are requested to produce them by a safety inspector. Electronic software updates for your truck that help it perform better are also free and only available at the dealership. You are also assured they use the correct parts for your vehicle. 
At a dealership like Humberview, service is a huge part of their business. They have 10 service bays just for medium duty trucks, and big name clients like FedEx and UPS depend on them. Humberview's maintenance business is based on doing excellent work very, very quickly, which is why their big corporate clients trust them with their fleet vehicles.
"Our goal is to get people on the road as quickly as possible," explained Kljajic.
Simon Lee, who speaks Mandarin and Cantonese, was trained for several months before he began working as a truck sales consultant. With decades of experience in Canada and knowledge of the community, he has seen a lot. 
Lee warns not to let "relationship" with someone keep you from seeking the second opinion of a professional. In Toronto, there are Chinese-speaking sales professionals like Lee in most mainstream businesses, so why not build some new relationships? It can save you lots of headaches.