A human trafficking ring in was busted by Los Angeles authorities  said last week, and they rescued 13 victims—some of whom were only 15 years old.
The ring spanned three states: California, Nevada, and Texas, ABC7 reported, citing the Los Angeles County Sheriff's Department.
"Certainly, any of these cases where we rescue young people who are being held in this form of slavery is a major case for us, a major success to be able to get them on the right track, to get them back to their family," said Los Angeles County Sheriff Jim McDonnell.
Two people were arrested in the case. Quinton Brown III, 30, of Highland, was charged with 41 felony counts, including human trafficking of minors and pimping. Gerald Lavell Turner, 32, of Fresno, is facing six counts.
There were 13 female victims—eight of them were juveniles, officials said. All of the victims in the case are from Central California.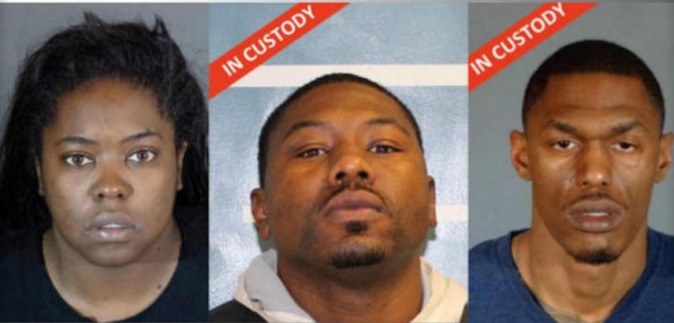 An investigation was launched after Los Angeles County deputies were sent to an apartment in West Hollywood to follow up on a missing person's case filed in Tulare County, McDonnell said, reported The Associated Press. A missing teen girl and two other adults were found, and the apartment was being used as part of the human trafficking ring.
Police are looking for a 32-year-old Los Angeles woman, Mia Maree McNeil, who is facing 12 felony counts including identity theft.
She is accused of using the fake identities to rent out apartments across California, which are then used as brothels. She also purchased luxury cars used to transport the victims throughout California, Las Vegas, and Texas, according to officials.
Tulare County Sheriff Mike Boudreaux issued a warning to parents.
"Be vigilant. Pay attention to what your children are doing online. Ask those very difficult questions. Who are you speaking with? Who are you talking to? Be that protective parent," he told ABC7.