Human Rights Lawyer Questions Yahoo!'s Aid to China in Arresting a Journalist
September 23, 2005 12:00 am Last Updated: September 23, 2005 12:00 am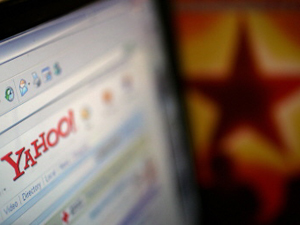 Jerry Yang, one of the co-founders of Yahoo!, admitted in an Internet conference held in Hangzhou, China, that Yahoo! Inc. had provided the Chinese authorities with the e-mail of journalist Shi Tao. The Chinese prosecution organs used the information supplied by Yahoo! Holdings (Hong Kong) Ltd. to convict Shi Tao, who was then sentenced to ten years in prison for "divulging state secrets abroad." When being asked by reporters, Jerry Yang replied that his company "must conform to the laws of the countries in which they operate." But the statement made by Yahoo! Inc. was questioned by Lawyer Guo Guoting, who was once Shi Tao's attorney. "Yahoo! Inc. is obliged to first obey the Conventions on Human Rights enshrined in the International Law, which overrides local laws in China or any other country," said Lawyer Guo Guoting. Consequently, Yahoo! Holdings (Hong Kong) was free from the obligation of conforming to China's laws.
Shi Tao worked for the daily Dangdai Shang Bao (Contemporary Business News) as a reporter and as chief editor. On April 20th, 2004, he sent foreign-based Democracy Forum website, via Yahoo!, the text of an internal message sent by the authorities warning journalists of the dangers of social destabilization and the risks resulting from the return of certain dissidents on the 15th anniversary of the Tiananmen Square massacre. Yahoo! Holdings (Hong Kong) Ltd. provided the Chinese security agencies with the IP addresses of the senders and recipients and the time of the message. The information supplied by Yahoo! Inc. resulted in Shi Tao being identified and sentenced.
The behavior of Yahoo! Inc. received criticism from several human rights groups. Reporters Without Borders, an international organization of free media, called Yahoo! Inc. "a Chinese police informant" whose shameful behavior led to the conviction of a good journalist.
Lawyer Guo Guoting, one of the few human rights lawyers in China, was hired as Shi Tao's attorney in the beginning of 2005. One week prior to the beginning of Shi's case, Lawyer Guo Guoting was forced by China's legal authorities to close his office, and was then detained and placed under house arrest. Due to the interference of the Canadian government in May of 2005, he was allowed to visit Canada. Currently, he resides in the west part of Canada.
Lawyer Guo considered Shi Tao not guilty, "because Shi Tao's mail cannot be legally treated as a state secret. The contents of the mail have nothing to do with state security or with state interests." "The next day, China's secret agents already knew that Shi Tao had sent the mail on the previous day. Yet no action had been taken. On one hand, it means that Shi Tao had been watched by China's secret agents. On the other hand, it means that the so-called 'state secret' was no secret at all," continued Lawyer Guo.
Lawyer Guo Said, "Yahoo! Inc. is Not under Any Legal Obligation to 'Conform to the Laws of the Countries in Which They Operate.'"
Lawyer Guo has practiced law in China for over 20 years. He believes that, "Yahoo! Inc. is not under any legal obligation to 'conform to the laws of the countries in which they operate,' as was claimed by Jerry Yang."
As a law expert, Guo explained that, "Yahoo! Inc. is obligated to first obey International Law. If the International Law happens to be in conflict with the laws in China or with the CCP's strategies, then the International Law should take precedence, which is an internationally acknowledged principle. China is a signatory of the International Covenant on Economic, Social and Cultural Rights, and of the International Covenant on Human Rights. Shi Tao simply exercised his right to the freedom of expression by sending mail. In addition, he was legitimately practicing his profession, not committing a crime. Consequently, Yahoo! Inc. has no legal obligation to cooperate with the government. The legal entity of Yahoo! Holdings (Hong Kong) is not in China, so it is not obligated to operate within the laws of China or to cooperate with the Chinese police." (Note: After its return to Chinese sovereignty, Hong Kong still enjoys administrative autonomy and is ruled by the Basic Law independent of the Chinese law.)
Lawyer Guo thought that, "In fact, Yahoo! Inc. complied with requests from the Chinese authorities mainly for commercial interests. Many big companies, such as Microsoft Corp. and Nortel Corp., in their quest to gain shares of the large Internet market in China, transform China into an information prison by collaborating with the Chinese regime on questions of censorship. I do not object to trading with China, but they should not forget all moral principles under the temptation of financial gain."
Regarding Jerry Yang's statement that "they must conform to the laws of the countries in which they operate," what law did Jerry Yang refer to? Lawyer Guo answered, saying that, "Jerry Yang's statement of 'conforming to the laws of the countries in which they operate' might mean that the agencies concerned are obligated to help the public security agencies with their investigations of a criminal offender." "But Shi Tao has not undergone any judicial judgment and he is no criminal offender. In this case, the company and the individual are not compelled to cooperate."
Regarding this question, the Epoch Times reporter contacted the news department of Yahoo! Inc., but no response has been made upon the release of the news report.
Lawyer Guo stated that, "Only if a law is based on justice, equality and natural principles can it be considered proper law, otherwise, it is evil law. At present, the Chinese law concerning politics, for the most part, is evil law that only reflects the totalitarian dictatorship of the CCP and the interests of the authorities. They are against the will of the Chinese people and are against the basic principles of justice, equality and righteousness. Based on human morality, we should not comply with the evil law."
The Possibility of Filing an Overseas Lawsuit against Yahoo! Inc.
The case of journalist Shi Tao has triggered discussions on Chinese websites. Some think that the victim should submit a lawsuit to the U.S. court system against Yahoo! Inc..
Chen Kuide, a scholar at Princeton University, posted on the website an article entitled "Yahoo!–Both Hands Stained by Blood," calling for net surfers "to refuse Yahoo! and to accuse Yahoo!" His article read, "The appeal against Yahoo! delivers a clear message: the enterprises must pay dearly for their human rights abuses and for their offenses against moral principles."
Before his arrest, Shi Tao was a member of the Independent Chinese PEN Center, whose parent organization is International PEN. Currently International PEN is intensively holding activities such as sending appeals to the Chinese authorities and Yahoo! Inc., calling for Shi Tao's immediate release. Furthermore, International PEN plans to take action on November 16th when the World Summit on the Information Society will be held in Tunis.
Sweden resident, Zhang Yu, a member of The Writers in Prison Committee of International PEN and the one in charge of Shi's case, said in an interview that Shi Tao has undergone forced labor education and hardships since his imprisonment and has lost more than 20 pounds of weight. Shi's family is under much pressure for appealing for his release. Zhang is uncertain if International PEN could file a lawsuit against Yahoo! Inc. on behalf of Shi Tao. Lawyer Guo Guoting said, "I am not familiar with U.S. laws, but I am sure that Yahoo! Inc. violated laws concerning human rights, in addition to violating basic human moral principles."
According to reliable information, International PEN plans to meet with Yahoo! Inc. executives from its U.S. headquarter and also with Yahoo! Holdings (Hong Kong.)