The human remains found in a plastic bag in Florida last week have been identified as those of a teenager who went missing almost exactly one year ago.
The death is now being investigated as a murder, according to Jacksonville Sheriff's Office.
The grisly find was made by a worker as he cleared land.
Human remains located on Utsey Drive last week have been identified as Corbin Odell Johnson. He was reported missing in July of 2018.

Anyone with information in reference to this murder is asked to contact #JSO right away. 904-630-0500 or JSOCrimeTips@jaxsheriff.org. pic.twitter.com/kDxogzua0u

— Jax Sheriff's Office (@JSOPIO) July 16, 2019
"The human remains located in the 6700 block of Utsey Drive on Thursday, July 11, 2019, have been identified as Corbin Odell Johnson, black male," said the sheriff's office in a statement.
Johnson was reported missing to the Jacksonville Sheriff's Office on July 13, 2018. He was 18 at the time.
Shannon Whitman told First Coast News her husband was across the street from their house doing some work when he found the remains.
"He went over something and shot a skull out, immediately put the tractor in park, was like 'oh my gosh' and then called the cops," she said.
Her husband, Joseph Cummings, was clearing land with a brush hog at the time.
"I hit a plastic bag, so I backed up a little bit to get the plastic bag from my mower and glanced over and happened to notice there was a skull laying there," Cummings told News4Jax. "I just shut everything down. Shut my tractor down. Walked away from it."
"When I glanced back to where the bag was at, that's where I saw all the ribs, the leg bones, the femur, the rest were laying 10 feet away from where my tractor was," Cummings told First Coast News.
Local reports, including those shared to social media, show images of the ground with human bones and a skull.
Local media named the street where the remains were found as Utsey Road. Utsey Drive, as mentioned by the sheriff's office, cannot be located on internet maps.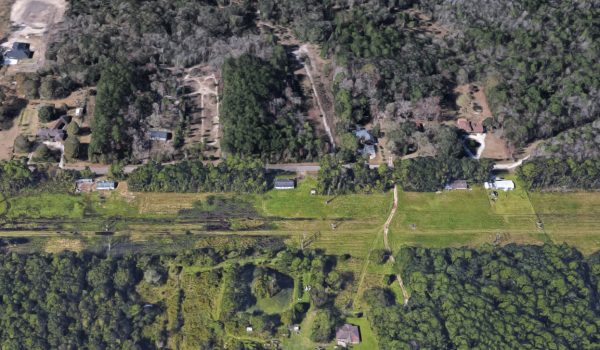 The sheriff's office is offering a reward of up to $3,000 for information or tips that lead to an arrest.
Johnson's family had reported him missing on July 13 last year, two days after he went missing, last seen at his mother's home in Northside, the suburban district where the body was found.
According to police reports at the time, his family said he never went missing.
"It's not normal for Corbin," Milissa Jackson, Johnson's mother, said at the time, reported News4Jax. "Corbin is going to text me. He's going to FaceTime me. He's going to call me."
Johnson's father said he dropped his son off for a job interview before another man dropped the teen off at his mother's home. That was the last time she saw him, according to local reports.