The 15th human foot since 2007 washed up on a beach in British Columbia, Canada, prompting officials to ask for the public's help in identifying it.
The foot washed ashore in West Vancouver in September 2018 but was just revealed by the B.C. Coroner's Service as officials asked for assistance, reported the Vancouver Sun.
In the intervening months, testing was done in the hopes of identifying the foot but investigators were only able to determine that it's a man's foot without matching it to any of the DNA profiles on file for missing persons.
The foot is believed to be from a man, under 50 years of age, based on its bone structure, and was discovered inside a light grey Nike Free RN shoe with a size of 9.5 and manufactured sometime in the first four months of 2017.
Anyone with information can call West Vancouver Police at 604-925-7300 or contact the B.C. Coroners Service at 1-877-660-5077 or BCCS.SIU@gov.bc.ca.
15th Foot
The feet started washing up in Vancouver in August 2007, according to the service. Five other feet washed ashore that year and the next, all of which were connected to people that went missing in either 2004 or 2006.
While just one foot washed ashore in the next several years, two were found in 2011 and another was discovered in 2012. Starting in February 2016, five additional feet washed ashore, including the latest one.
"Ten of these feet have been matched to missing persons, while five remain unidentified," the service stated.
Authorities said that there is no deep mystery and that the feet come apart from the rest of the body during the decomposition process.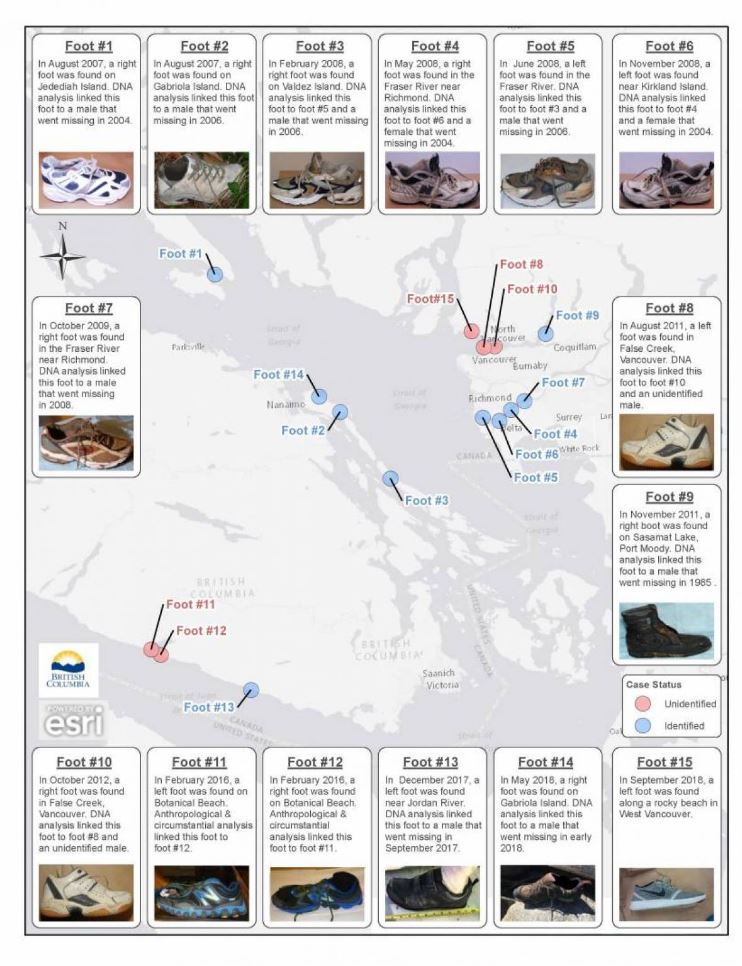 Coroner Barb McLintock told the Global News about the phenomenon that it's not from "strange serial killers" cutting off victims' feet or from "funny little aliens."
"Which some people do think. Sad but true," she said. "A lot of this is simply the quelling of the public imagination, to say 'No, this is unfortunate and they're all very sad cases.'"
Theories about the feet have circulated widely, including one that has some of the feet coming from the men who were aboard a plane that crashed off Quadra Island, reported the Toronto Star in 2008. Another thinks the coastline is being used as a dump for cartels while a third theory has a serial killer cutting off feet.
The Star reported that more than 20 men in the area have gone missing and their disappearances have never been accounted for despite pleas from their families.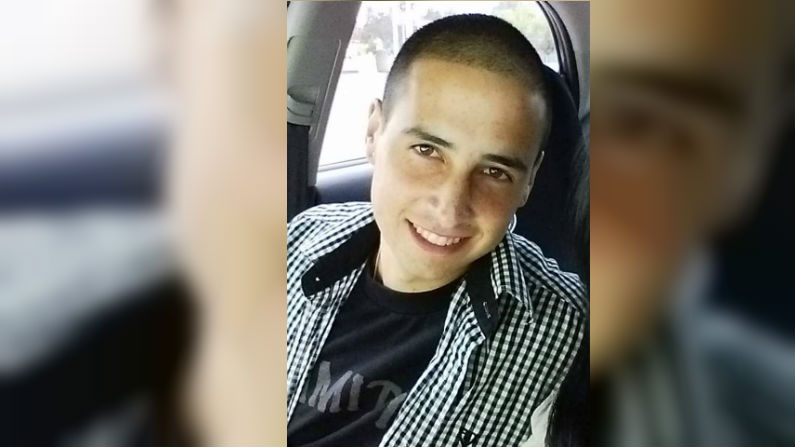 Human Foot Inside Boot Linked to Missing Man
A human foot found washed up on an island in Washington belonged to a man that had been reported missing since 2016, police said in a statement.
The Snohomish County Medical Examiner identified the foot that was inside a boot as belonging to Antonio Neill, who is now presumed dead. Neill was 22 years old at the time of his disappearance.
The foot, which appeared to have been in the water for a long time before washing up on shore, was discovered on New Year's Day by beachgoers who were walking along Jetty Island, reported KOMO News. The island is located 30 miles north of Seattle.
Neill was reported missing on Dec. 12, 2016. At the time he was described as homeless, with a history of depression. His 2000 Volkswagen Jetta was found a short time after he disappeared, according to the news station.
The examiner office's said it has yet to determine the cause and manner of death. Neill's mother, Jenny Neill, said she suspects foul play.
"I think he was murdered and disposed of," she told KOMO News.
She told Q13 Fox that she needs the public help to bring justice to her son.
"Antonio does not deserve to have no answers and neither does his family," she told the news station.
Detectives are still investigating the case and are conducting searches of the area where the remains were found.
From NTD News