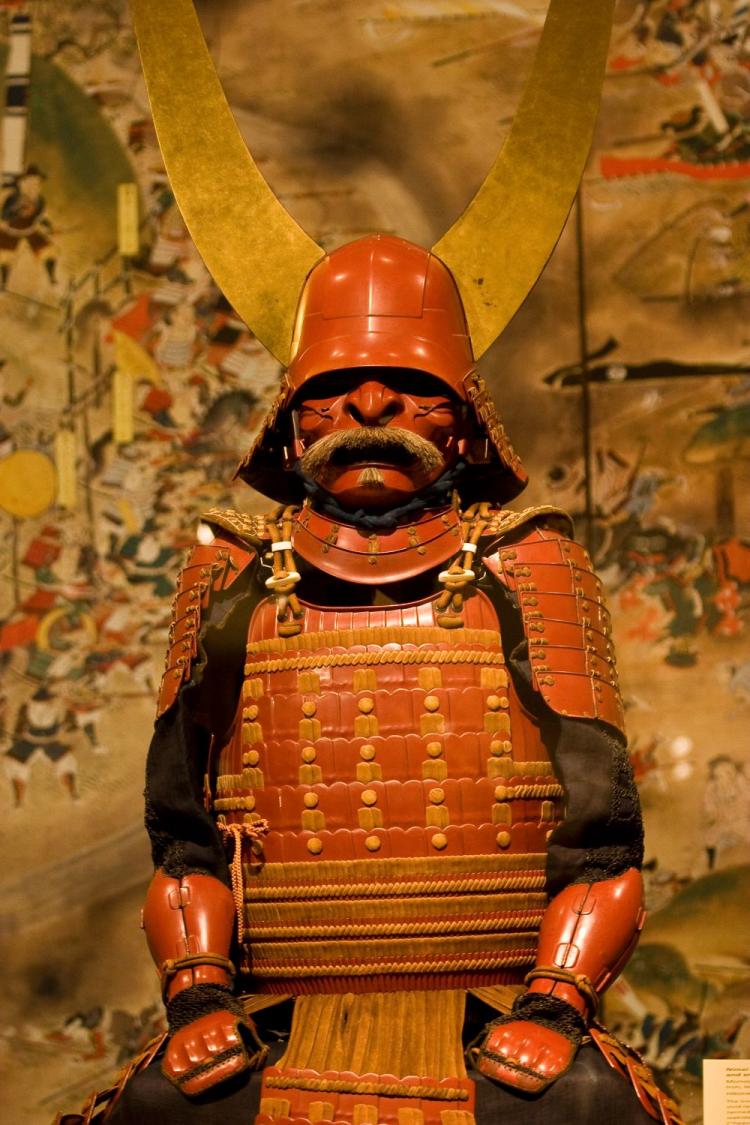 NEW YORK—A large collection of treasures never seen before outside Japan will be on exhibit at the Metropolitan Museum of Art beginning Wednesday.
"What Japan was, she owed to the samurai. They were not only the flower of the nation, but its root as well," according to a quote from Japanese academic Inazo Nitobe, cited by the Met.
Running through January, the exhibit, "Art of the Samurai: Japanese Arms and Armor, 1156–1868," will bring together 214 masterpieces, including 34 national treasures, 64 important cultural properties, and six important art objects, some which have never traveled outside Japan. The exhibit features samurai armor, swords, painted screens, scrolls, and more.
"The exhibition will explore the greatest achievements of this unique facet of Japanese art," reads a Met release.
Included in the display are a 12th-century blade called "kanehira" that is known as the greatest of all Japanese swords, and a helmet adorned by a crescent more than 30 inches long worn by Date Masamune, one of Japan's legendary warriors.
The exhibit is drawn from more than 60 public and private collections in Japan. The Met says this is the most comprehensive exhibition of Japanese arms and armor ever to take place in the world.
Samurai History
"Between the 12th and 19th centuries, the military elite dominated Japanese politics, economics, and social policies," according to the Met. "Known as bushi or samurai, these warriors, who first appear in historical records of the 10th century, rose to power initially through their martial prowess—in particular, they were expert in archery, swordsmanship, and horseback riding.
"The demands of the battlefield inspired these men to value the virtues of bravery and loyalty and to be keenly aware of the fragility of life. Yet, mastery of the arts of war was by no means sufficient. To achieve and maintain their wealth and position, the samurai also needed political, financial, and cultural acumen. In contrast to the brutality of their profession, many leaders of the military government became highly cultivated individuals.
According to the Met, "some were devoted patrons of Buddhism, especially of the Zen and Jodo schools. Several were known as accomplished poets, and others as talented calligraphers."