The Huffington Post and a former reporter for the website have been sued by a man who said he was defamed in an article the outlet published about Supreme Court Justice Brett Kavanaugh.
Ashley Feinberg, who now works for Slate, wrote an article that was published on Sept. 10, 2018, about the "party scene" at Kavanaugh's high school, Georgetown Prep.
Feinberg, citing a single anonymous source who allegedly went to the school, wrote in the article: "two students—David's brother Doug, and his friend Derrick Evans—had helped score the [cocaine]" that led to the death of David Kennedy, the son of Robert F. Kennedy, at a hotel in Florida.
Evans is an African-American professor and community activist who lives in Gulfport, Mississippi. He sued Feinberg and HuffPost, saying the reporter never contacted him and that she knowingly fabricated his role in Kennedy's death.
"These statements were not only false and defamatory, but outrageously so, and were published by Defendants with knowledge of their actual falsity or in reckless disregard of the truth for the apparent purpose of creating a salacious story designed to drive internet traffic to HuffPost's website," the lawsuit alleged.
"If Ms. Feinberg or her HuffPost editors had done even the most basic research of publicly available sources, she and they would have known, if they did not already know, that Mr. Evans actively assisted law enforcement in identifying and prosecuting the individuals who actually sold the illegal narcotics."

One day after the article was published, HuffPost added a correction in response to a letter from Fox News, the employer of Doug Kennedy.
"This article previously stated incorrectly that Doug Kennedy was involved in helping his brother to purchase drugs in 1984. Kennedy was only sharing a room with Derrick Evans, who helped David purchase the drugs, according to an affidavit obtained by the New York Times. We regret the error," the correction stated.
But that correction also served to further defame Evans, according to the lawsuit.
"The September 21 correction was another complete fabrication published by HuffPost with actual knowledge that both it and the original publication were false or in reckless disregard of the truth, again without ever attempting to contact Mr. Evans for comment," the lawsuit reads. "As HuffPost knew, there was NO affidavit reflecting that Mr. Evans ever helped anyone purchase illegal drugs. Defendants had no such affidavit in their possession, and they could not have had such an affidavit in their possession."
The article no longer mentions Kennedy's death.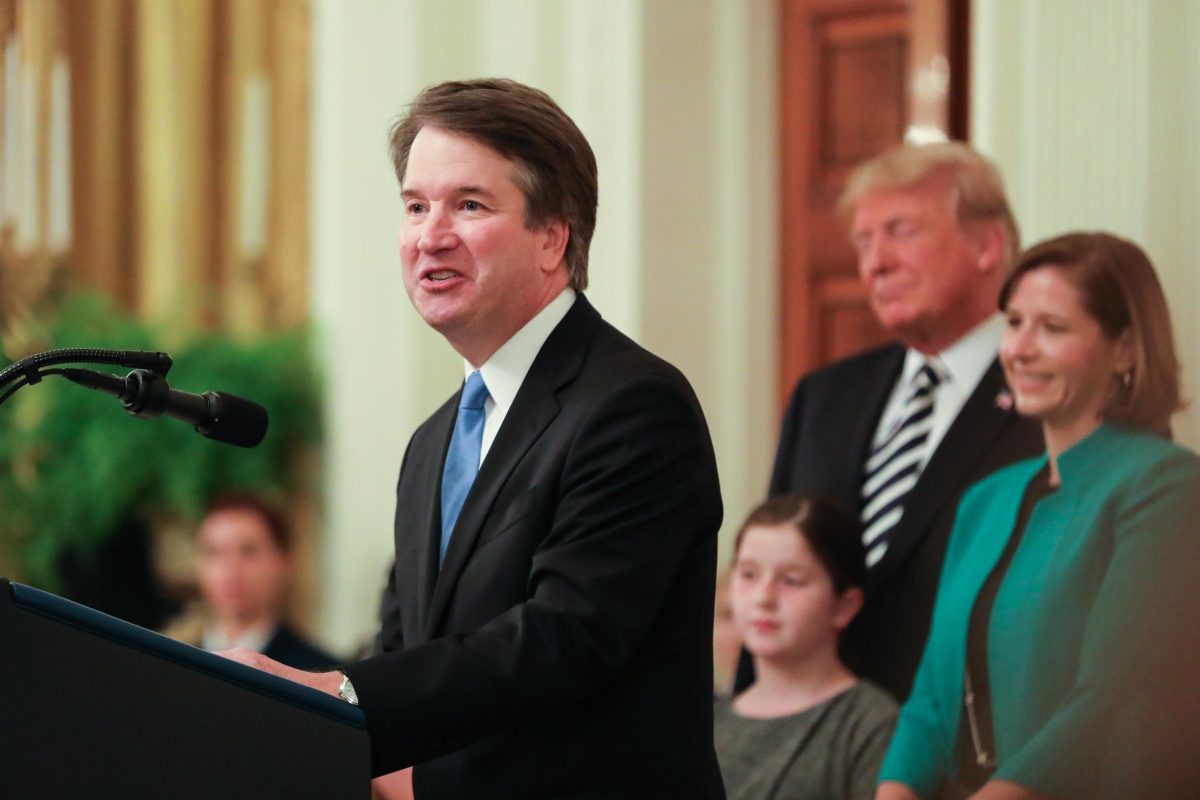 It now includes a correction that states: "This article previously mischaracterized the involvement of individuals in a drug purchase. References to those individuals and the incident have been removed. We regret the error. Additionally, certain references by the former student to specific individuals have been removed to better reflect the intended purpose of the article: to provide a former student's general characterizations of the party culture."
Neither HuffPost nor Feinberg has responded to the lawsuit.
A HuffPost spokesperson told The Epoch Times in an emailed statement: "Thanks for your inquiry. We do not comment on pending litigation."
The lawsuit noted that Feinberg is described in an interview with the Columbia Journalism Review as a reporter "who trolls for all the right reasons" and that she has said that "making people mad or uncomfortable is always a best-case scenario." She also has a reputation for publishing stories designed to go viral, or "light up the internet," the lawsuit alleges.
Evans was described in the lawsuit as "one of the only black students at Georgetown Prep" in the 1980s. He was invited to return there in 2017 to speak to students.
Evans co-founded Epiphany School in Boston in 1997, founded the nonprofit Turkey Creek Community Initiatives in 2003, and co-founded the Gulf Coast Fund for Community Renewal and Ecological Health in 2005. He earned bachelor's and master's degrees from Boston College and has been a history professor.