In August, right around the time that Australia was in the midst of officially banning Chinese telecom giants Huawei and ZTE from the country's 5G networks, Huawei lobbyists started paying visits to Canadian parliamentarians.
"They sent representatives to ask us why we are so concerned about their commercial proposals," recalled Conservative MP Peter Kent.
"I advised them that if our allies consider Huawei to be a national security risk, then perhaps we should listen to our allies and not accept Huawei's promises that they would do nothing to harm the security of Canada."
Records from the Office of the Commissioner of Lobbying of Canada show that Huawei lobbyists visited eight MPs starting in August, with some, including Kent, as recent as early October.
Of the eight MPs, six are Liberals, including John MacKay, chair of the standing committee on public safety and national security, one is MP Matthew Dube, NDP critic for public safety and a member of the public safety committee, and one is Kent, a Conservative MP and an outspoken critic of the Chinese Communist Party's (CCP) human rights record.
In addition to Australia, the United States has also banned Huawei from its 5G network; 5G is the next generation of wireless technology. Both countries, together with Canada, U.K., and New Zealand, are members of the Five Eyes intelligence alliance.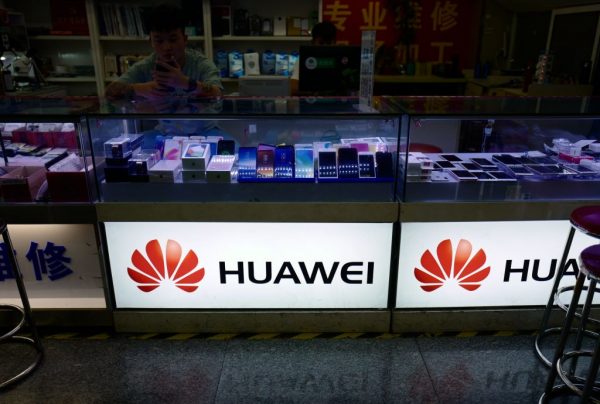 In early October, two U.S. senators from the Republican and Democratic parties wrote a letter to Prime Minister Justin Trudeau asking that Canada ban Huawei from playing a part in the country's 5G network.
"As you are aware, Huawei is not a normal private-sector company. There is ample evidence to suggest that no major Chinese company is independent of the Chinese government and Communist Party—and Huawei, which China's government and military tout as a 'national champion,' is no exception," wrote Sen. Marco Rubio (Republican) and Sen. Mark Warner (Democrat).
Dube, who received his visit from the Huawei lobbyists in early October, said the fact that politicians from both American parties are expressing concern about the company is not something to dismiss.
"We take the security concerns that have been raised by our allies seriously," he said. "I look notably at the U.S., where there is bi-partisan agreement on the fact that we needed to address this issue. The Americans barely agree with anything, so I think we need to take that very seriously. "
McKay, whose visit by the Huawei lobbyists was registered on Oct. 1, said he is worried about risks to Canada's cyber security network.
"You can't pretend to be concerned about the security of Canada's cyber network and not be concerned that Chinese companies or Russian companies [could] compromise the infrastructure," he said.
In his view, there are two ways to deal with Huawei when it comes to the 5G network.
"One is to ban them entirely, which is the what the United States and Australia are doing, or the other way is to work with them, with the expectation that you would have complete access to all of their data and all of their technology," he said.
"For the time being at least, I think Canada has chosen the latter way. We do intend on the public safety committee to explore that and to both hear from Huawei, but also hear from those who are extremely concerned about what this can actually mean."
Canada's Communications Security Establishment (CSE), the government agency in charge of protecting the nation's critical networks, recently confirmed that it ensures Huawei's telecom equipment is tested for any potential security threats.
"Since 2013, the Security Review Program has been in place to test and evaluate designated equipment and services considered for use on Canadian 3G and 4G/LTE networks, including Huawei equipment," CSE spokesperson Evan Koronewski said in an email.
Gary S. Miliefsky, CEO of Cyber Defense Media Group and a breach prevention cybersecurity expert, said in a previous interview that no government tests will be enough to prevent security breaches.
"When any government agency tells me they're going to help with security, they usually get breached," he said.
'The stakes could not be higher'
Former CIA chief Michael Hayden said in an interview with the Australian Financial Review that there is hard evidence that Huawei, a company started by a former officer of People's Liberation Army, spies for Beijing.
Heads of six major U.S. intelligence agencies, including the CIA, FBI, and NSA, as well as former heads of the Canadian Security Intelligence Service (CSIS), have all warned about the national security threats posed by Huawei.
The director of Australian Signals Directorate (ASD), the country's secretive signals and cyber security agency, revealed this week that he advocated for the ban on "high-risk vendors in 5G networks"—implying Huawei and ZTE—as the security of the entire 5G communication network could have been threatened.
"The stakes could not be higher," Mike Burgess, director general of ASD, said in a speech to the Australian Strategic Policy Institute on Oct. 29.
"This is about more than just protecting the confidentiality of our information—it is also about integrity and availability of the data and systems on which we depend. Getting security right for our critical infrastructure is paramount."
With reporting by Limin Zhou in Ottawa.