The founder of Chinese telecom giant Huawei said May 21 that his family members use Apple phones and buy him Apple computers when they travel overseas.
"Many of my family members tell me that Apple's ecosystem is better than ours," Ren Zhengfei told a group of Chinese reporters during a press conference held at his company's Shenzhen headquarters on May 21, state-run media Beijing News reported.
Huawei is the world's second largest manufacturer of smartphones and one of Apple's chief rivals.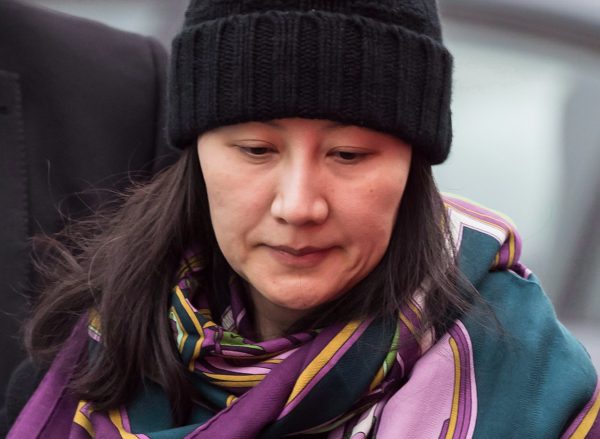 The company, also the world's largest manufacturer of telecommunications network gear, has faced intensified scrutiny in the West over concerns that its products could be used by Beijing for spying, given the company's close ties to the Chinese military.
Last December, Ren's daughter and the company's chief financial officer, Meng Wanzhou, was found carrying several Apple products, including an iPhone 7 Plus and a MacBook Air, when she was arrested at the request of U.S. authorities at a Vancouver airport. Meng is currently out on bail in Canada and fighting extradition to the United States, where she is indicted on charges of fraud in connection with violating U.S. sanctions against Iran.
Earlier this year, the company punished two employees who were responsible for sending a New Years' tweet from the company's official Twitter account using an iPhone.
Huawei Blacklisted
Citing national security concerns, U.S. President Donald Trump issued orders last week that effectively banned U.S. firms from doing business with the Chinese company.
The U.S. Commerce Department said May 20 that it would grant Huawei a 90-day license to buy American-made goods to maintain existing networks and provide software updates to existing Huawei phones.
Ren, speaking to Chinese media days after the U.S. export ban, attempted to play down its impact, saying that the company had contingency measures in case it is cut off from U.S. suppliers.
The founder added that Trump's move was not entirely unexpected.
"We have sacrificed individuals and families only for the goal to stand at the top of the world," Beijing-based business magazine Caixin quoted Ren as saying during the recent press conference. "For this ideal, there will be conflict with the United States sooner or later."
Huawei says it can ensure a steady supply chain without U.S. suppliers.
But in 2018, the company spent $11 billion on buying U.S. tech parts alone, out of a total $70 billion spent on components, representing roughly 16 percent.
Several chipmakers, including those based outside the United States, have already reportedly suspended their business with the telecoms company.
On May 20, German chipmaker Infineon Technologies was reported by Japanese media Nikkei to have suspended shipments to Huawei in order to comply with the U.S. ban.
U.K.-based chip designer ARM instructed all staff to suspend business with Huawei, the BBC reported on May 22, citing internal documents obtained by the outlet. The U.K. company believed it was caught by the U.S. ban due to its designs containing "U.S. origin technology," the BBC reported.
Google, which makes the Android operating system and services for Huawei's smartphones, announced that it would suspend its business with Huawei on May 19.
Meanwhile, mobile carriers around the world have announced that they will discontinue carrying Huawei phones, owing to concerns that the U.S. restrictions would affect long-term support and services for the devices.
Security Concerns
Huawei has repeatedly denied allegations that the company's equipment could be used by the Chinese regime for espionage. In the company's defense, Ren has often said there is no Chinese law mandating the installation of backdoors.
While there is no Chinese law that compels a company in China to install backdoors, there are several broadly-worded security-related laws that are of concern to Western governments and experts.
"It is public record that under Chinese cybersecurity law, Chinese companies like Huawei are required to provide, essentially, access upon demand with little to no process to challenge that," FBI Director Christopher Wray said at a press conference in January.
Among these laws is the 2017 National Intelligence Law, which requires all Chinese citizens and entities to supply intelligence information to authorities if requested.
In recent months, the United States has ramped up diplomatic efforts to warn allies about Huawei, in particular in relation to the next generation of wireless technology, 5G, currently being rolled out around the world.
"It seems common sense to me to not hand over the keys to your entire society to an actor that has … demonstrated malign conduct," Gordon Sondland, U.S. ambassador to the European Union, told Reuters in February.
Asked whether there is evidence of Huawei equipment having been used for espionage, Sondland said "there is classified evidence." He declined to expand on the nature of the material beyond saying  that there was no doubt Huawei had "the capability to hack a system" and "the mandate by the government to do so upon request."
Reuters contributed to this report.