Hu Jia Nominated for Nobel Peace Prize Again
June 26, 2009 1:34 pm Last Updated: October 1, 2015 9:41 pm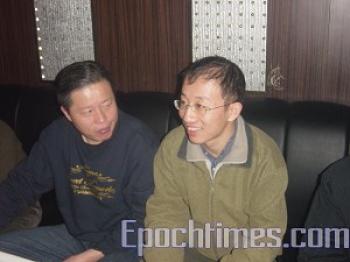 Chinese dissident Hu Jia, who was nominated for last year's Nobel Peace Prize, has once again received a nomination for this year. The decision has aroused much attention around the world.
In December 2007, Hu Jia participated in many social and human rights movements. He was detained by the Chinese regime on charges of "overthrowing state power", and was sentenced to three years and six months in prison in March 2008. According to a report from AFP on Oct 9, 2008, when Hu received his nomination for the Nobel Peace Prize in September 2008, the Chinese regime pleaded the prize committee not to consider awarding the prize to a "criminal."
In 2008, the Nobel Foundation granted a nomination to another Chinese person, human rights lawyer Gao Zhisheng. However, when the prize was finally awarded to former Finland President Martti Ahtisaari, criticism arose that the Nobel Foundation failed to put enough emphasis on the Chinese regime's suppression of Tibet and human activists.
According to The Nobel Foundation on June 22, the winner of the Nobel Prize Peace will be announced between October 5 to 12. This year, 205 people and associations have been nominated for the Nobel Peace Prize, setting a record. Competitors for the Nobel Peace Prize include U.S. President Barack Obama, French President Nicolas Sarkozy, and Ingrid Betancourt, a former French hostage in Colombia.
Read the original Chinese article