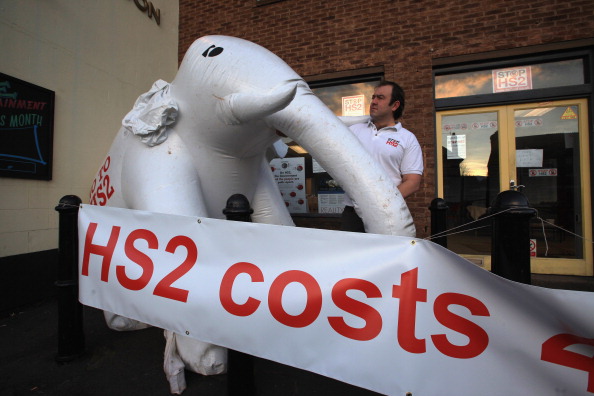 The HS2 high-speed rail project may soon be facing a legal challenge, say opponents, who propose to challenge the £33 billion project through judicial review.
The group HS2 Action Alliance are also contacting the European Commission over concerns about HS2's environmental impact.
The group wrote to the Transport Secretary, Justine Greening, on Monday, outlining their intention to challenge through the courts her decision last month to give the green light to the project. 
HS2AA say that the legal basis for the challenge is "the failure of the Department for Transport to comply with the legally binding requirements of the Strategic Environmental Assessment (SEA) Regulations 2004 and the Conservation of Habitats and Species Regulations 2010".
HS2AA claim that the government had failed to carry out the full strategic environmental assessment that SEA regulations require of any important infrastructure project. These should be completed, together with an assessment of all alternatives, before any proposals are presented for public consultation.
Thomas Crane, director of HS2AA, said in a statement: "HS2 is an environmental disaster for our country. It will irreversibly damage many landscapes, ancient woodlands, and wildlife habitats which simply cannot be replaced. It will also do nothing to reduce carbon emissions.
"If the government is determined to push such a scheme, the economic justification should be overwhelming, but this simply isn't the case. Figures buried by the Department of Transport on January 10th, the announcement day, indicated that the already shaky business case put forward to justify HS2 is now virtually nonexistent.
"The DfT and HS2 Ltd has ridden rough shod over public opinion and many expert voices to ignore all viable alternatives in its desperation to promote HS2. We are still hopeful that Justine Greening will see sense and halt a project which offers such limited benefit for so much environmental damage."