An autopsy shows that Vine and HQ Trivia founder Colin Kroll died from an overdose of heroin, cocaine, and fentanyl, according to reports.
The New York City Chief Medical Examiner Office said that his death was ruled as an accident.
He was found dead at the age of 34 in his luxury Manhattan apartment on Dec. 16, 2018.
Namely, Kroll died of "acute intoxication due to the combined effects of fentanyl, fluoroisobutyryl fentanyl, heroin, and cocaine," the office told Fox News on Feb. 5.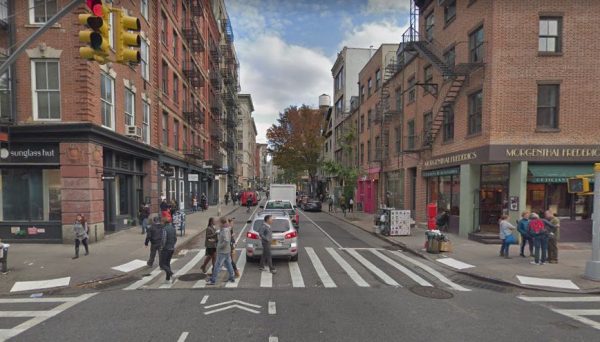 He was chief executive of the trivia app HQ Trivia, which live-streams trivia shows to users.
His girlfriend called the NYPD after she was unable to get ahold of him, sources told the paper, the New York Post reported in December.
Before that, Kroll helped found Vine, a now-defunct social media app, that showed short video clips. He also worked at Twitter after it purchased Vine in 2012.
Kroll's stint at Twitter ended with allegations that he made employees feel uncomfortable. Kroll had been facing a complaint filed with human resources by an HQ Trivia employee for an "aggressive management style," the Daily Mail reported.
Colin Kroll, CEO and co-founder of HQ Trivia, died from an overdose of multiple drugs.

由 TMZ 发布于 2019年2月5日周二
Jeremy Liew, an investor with Lightspeed Venture Partners and a board member at Intermedia Labs, the firm behind HQ, issued a statement to Recode in 2017 about Kroll's alleged behavior.
"We heard back from a couple of firms that they were not going to move forward, specifically because of rumors of what was characterized as womanizing on Colin's part. I was concerned that this might be code for sexual harassment. So in my capacity as a board member, I conducted an investigation to find out what actually happened. I spoke to about a dozen current and former Twitter execs. The investigation was exhaustive and included the most knowledgeable primary sources. I found a good deal of negative sentiment about Colin and the Vine team and some discomfort with his behavior, but I did not find evidence that warrants his removal from the company," he said.
The NYPD issued a non-specific statement to Business Insider when he died.
"On Sunday, December 16, 2018 at 0018 hours, police responded to a 911 call for a wellness check at 56 Spring Street within the confines of the 5th Precinct. Upon arrival, officers discovered a 35-year-old male unconscious and unresponsive in a bedroom. EMS responded and pronounced the individual deceased on scene. The investigation is ongoing and the Medical Examiner will determine the cause of death," the NYPD said.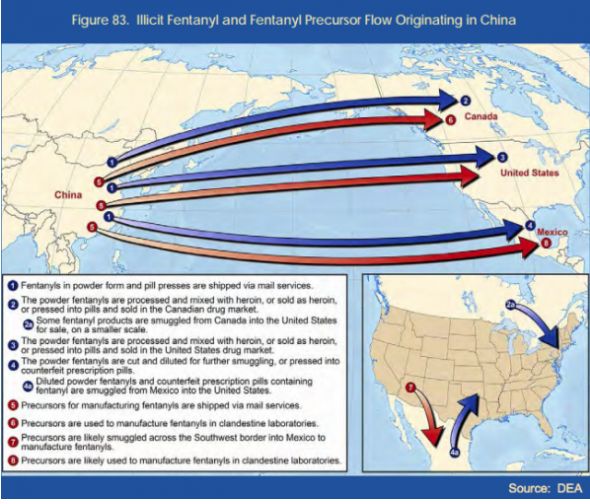 Fentanyl Overdoses
In August, President Donald Trump urged the Senate to pass a measure to stop synthetic opioid drugs such as fentanyl from being transported into the United States via the U.S. Postal Service system.
"It is outrageous that Poisonous Synthetic Heroin Fentanyl comes pouring into the U.S. Postal System from China," he wrote on Aug. 20.
The shipment of fentanyl from China to the U.S. is "almost a form of warfare," Trump said in August.  "In China, you have some pretty big companies sending that garbage and killing our people," Trump added.
More than 71,500 Americans have died of a drug overdose in 2017, according to data released the U.S. Centers for Disease Control and Prevention. The majority—or least 68 percent—of those deaths could be attributed to opioids such as fentanyl.