This classic staple is a wardrobe must-have. Once a symbol of wealth and distinction, the white shirt possesses high-end allure, especially when worn the right way. From the runway to the streets, get inspired by the trends and see how you can update the basic white shirt as well as your wardrobe with these few tips.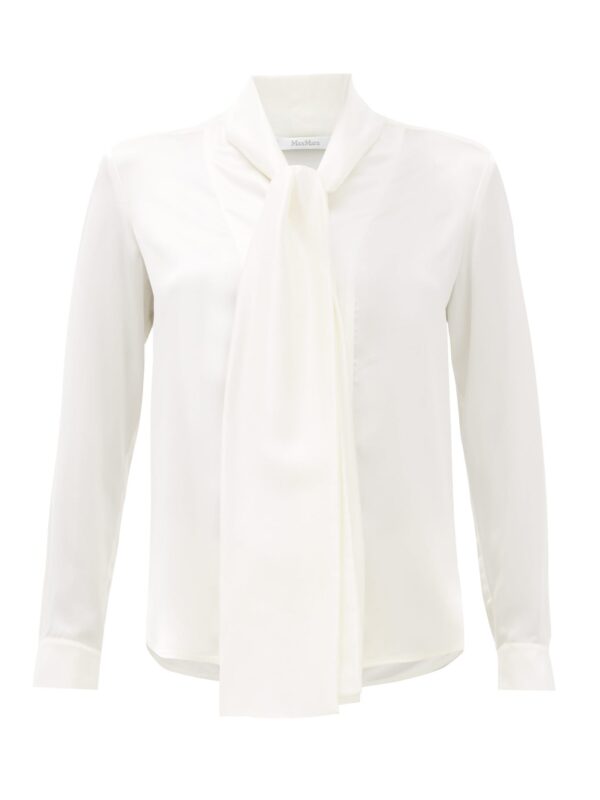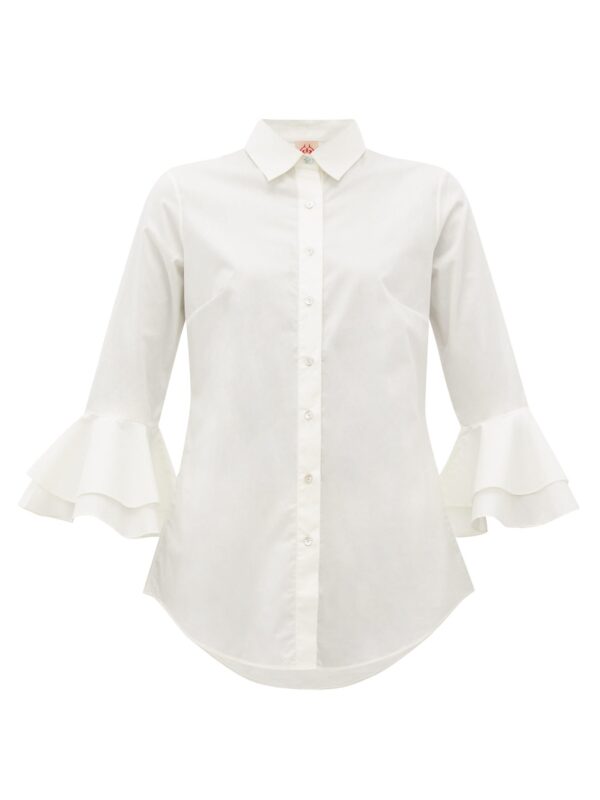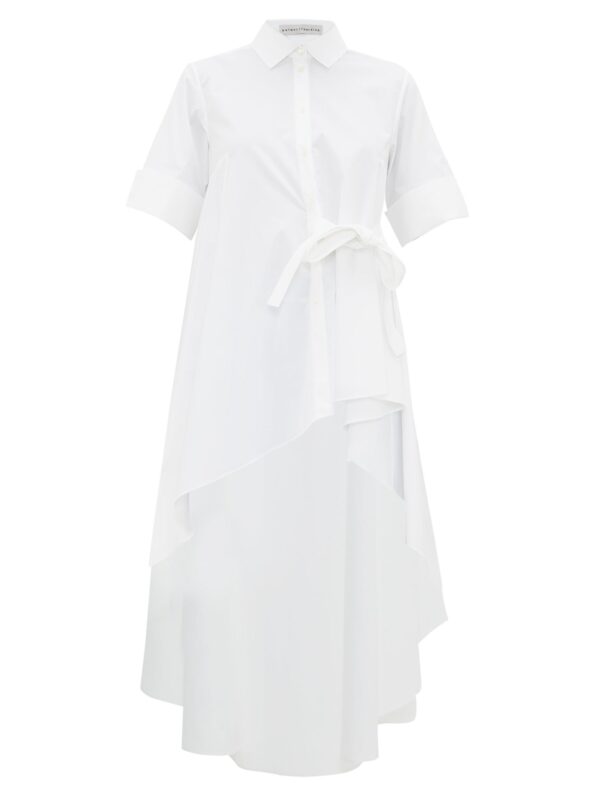 White Shirt and Neutral Colors
Camel
This color combination is perfect in different fabrics as well as different shades. Camel is an expensive-looking color, which means that your wardrobe will always look chic when using this hue. Mixing it with white, it can be sophisticated for work or casual chic for the weekend.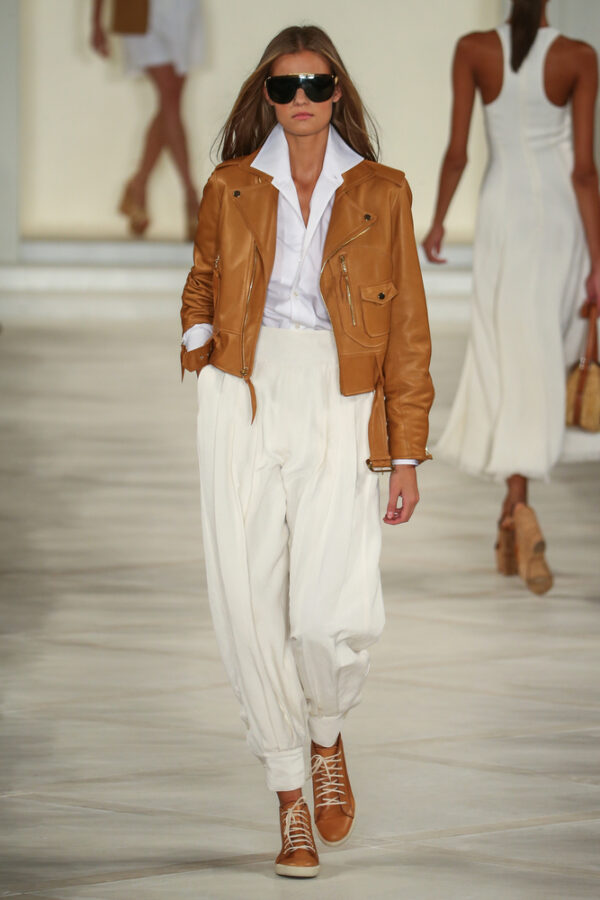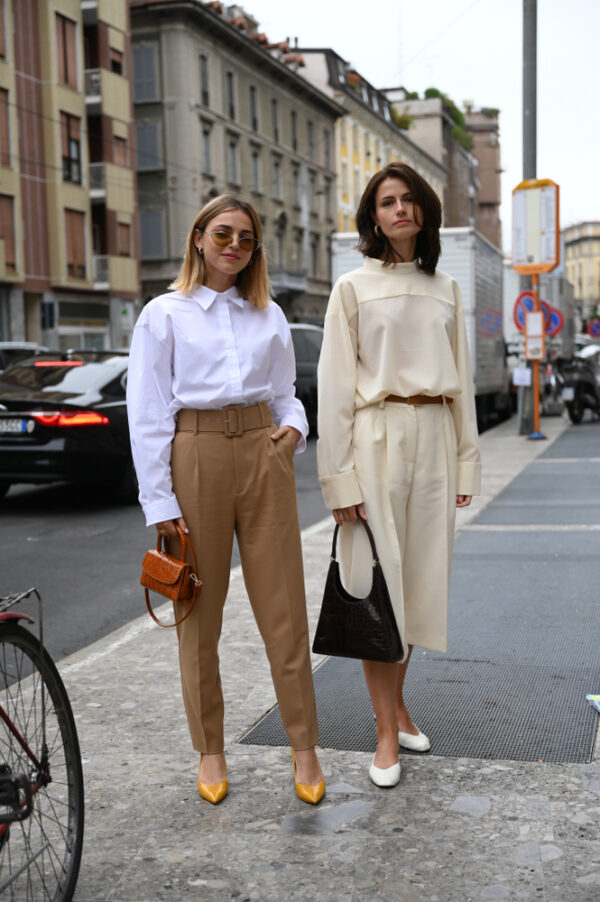 Black
I don't think that a black and white color combo is boring—au contraire! Pairing a black bottom with a crisp white shirt creates the most flattering silhouette. It's simple and easy, it suits all body shapes, and it's always elegant. We can learn from Coco Chanel or Audrey Hepburn, who both used a black and white color combination as their signature style.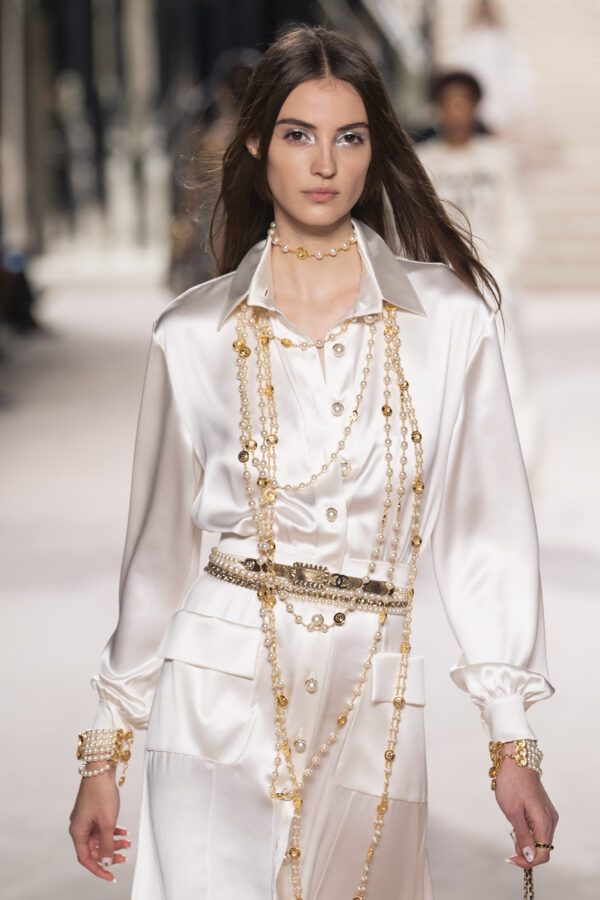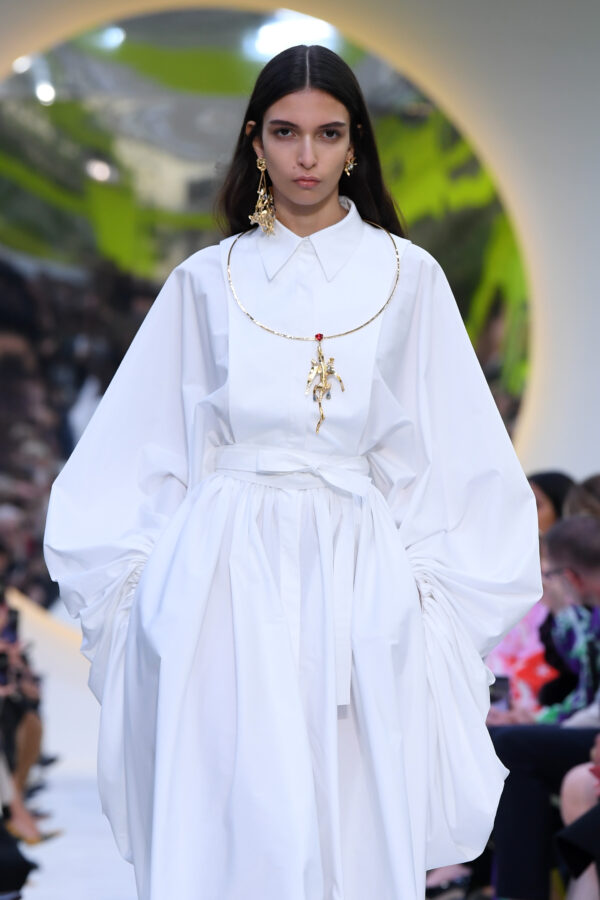 White Shirt and Jewelry
Gold accessories on a white shirt will boost your look to another level! First, necklaces; they can be worn stacked with an open collar all the way to the chest. Chanel does it so well with a silk white shirt. The brand uses pearls to mark a timeless look. As for the avant-garde, your look can still be timeless; just use unique and bold jewelry like Valentino did in his recent collection.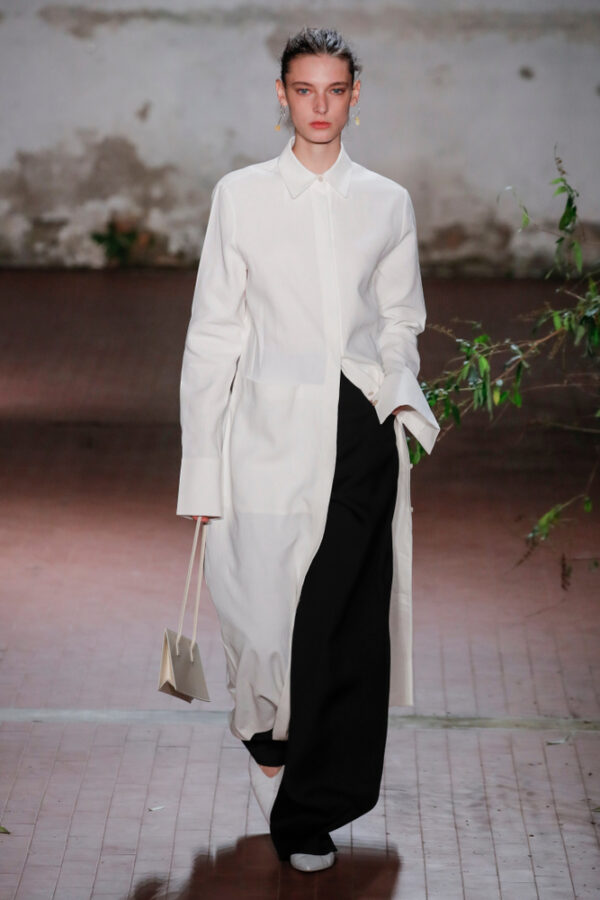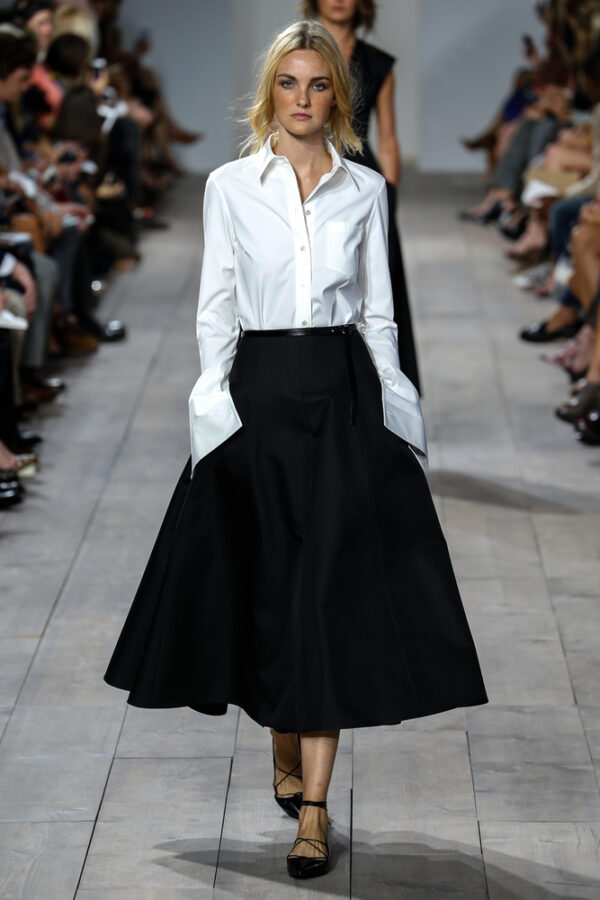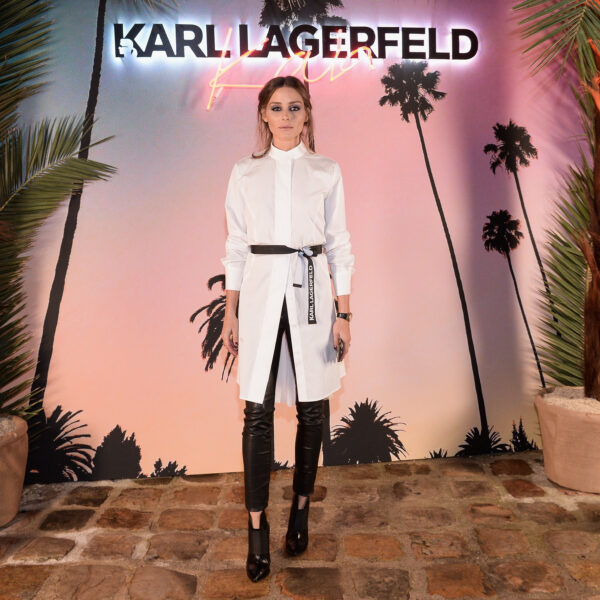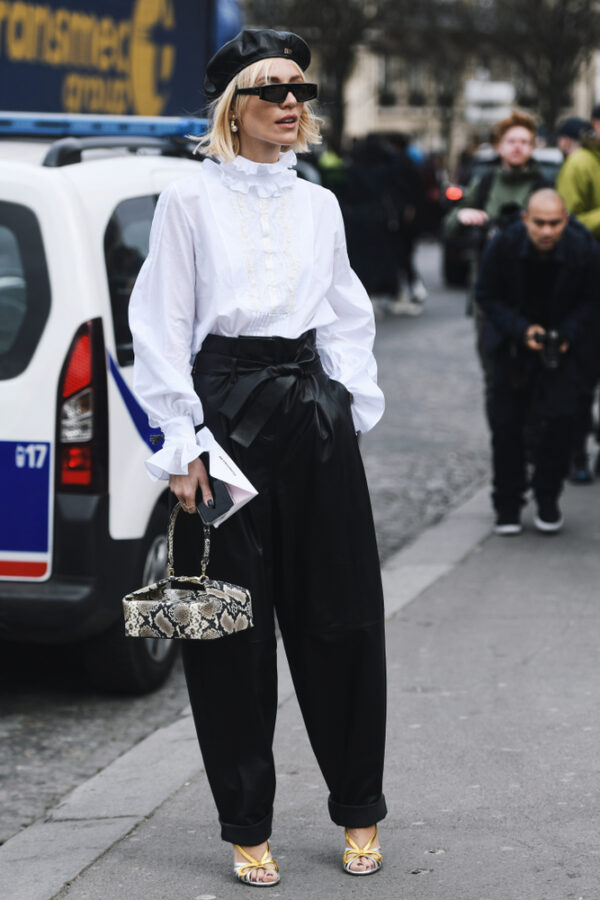 How to Care for Your White Shirt
Here are a few tips on how to keep your white shirt new and … white!
You might already be using this miracle worker when cleaning your house—bleach. It will prevent your shirt from turning yellow or gray, and will keep your shirt crisp and clean.
If bleach is not an option, there is a more natural way. Use lemon. Mix half a cup of lemon juice with hot water, soak your shirt, and let it sit overnight. Then wash it the next day.
Don't abuse your shirt! When the collar or the armpits get yellowish over time, just replace it. If you like a particular style, buy two or three items so your look will always be on point.