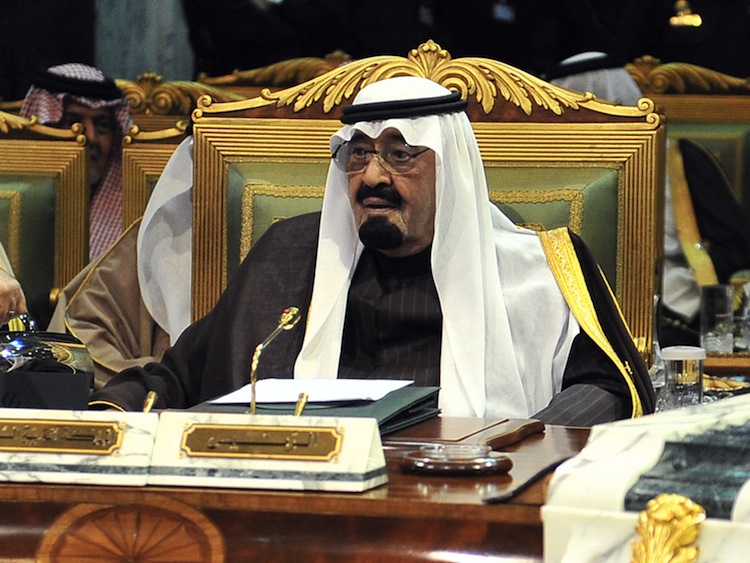 Abdullah Bin Abdul Aziz
Abdullah Bin Abdul Aziz has been the king of Saudi Arabia since 2005. This wealthy country owns 20 percent of known oil reserves, and as king, his net worth is estimated between $19 billion and $21 billion, according to World's Luxury Guide.
Since he became king, he has focused on developing cities and improving the economic situation of the country.
He has increased spending on education, and after he came to power, the number of public universities has increased from 8 to 24, including the Princess Nourah bint Abdulrahman University for women, according to Gulf News.
He has also set up a number of welfare projects costing around $160 billion, including constructing new houses, establishing a minimum wage with government assistance, and providing unemployment benefits, according to the Saudi Gazette.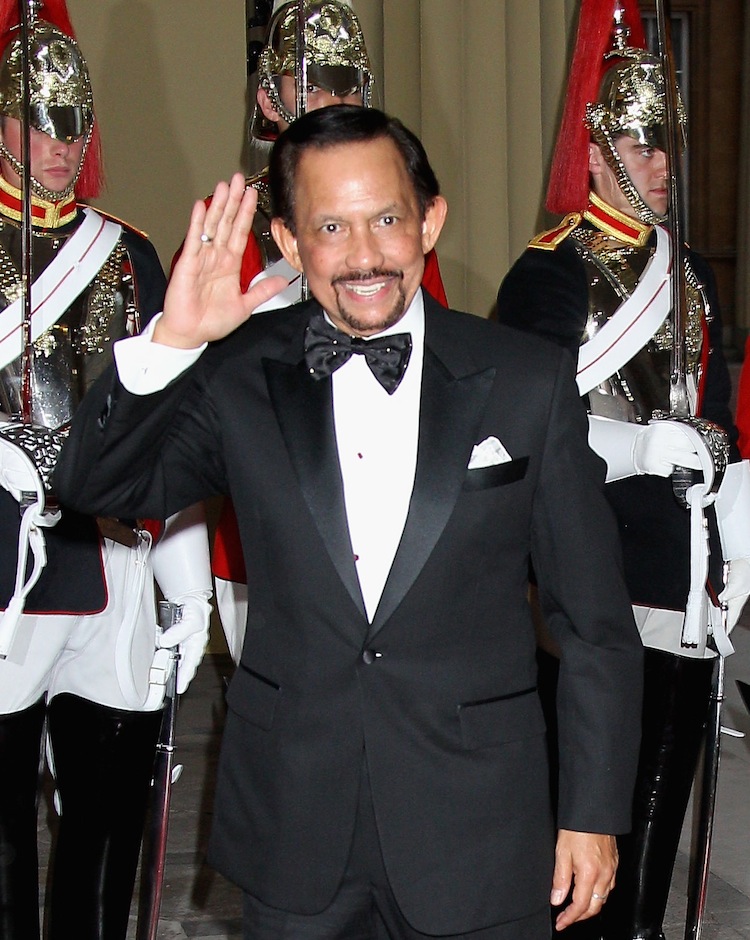 Hassanal Bolkiah
Hassanal Bolkiah, the sultan of Brunei, has been head of state since 1967. His wealth and fortune lie in the oil and gas industry, and his net worth has been estimated at $20 billion.
Sultan Bolkiah lives a luxurious life with his family in Istana Nurul Iman, his official residence, which is one of the world's largest palaces, though Brunei is a small country with only 300,000 inhabitants. The palace has 2,152,782 square feet and 1,788 rooms.
One of the sultan's private jets, an Airbus 340, was lavishly refurbished with, for example, bathroom sinks made of solid gold and one made of Lalique crystal. He also bought his daughter an Airbus for her 18th birthday, according to Agent4Stars. Getting a haircut for $21,000 is not a problem for him.
It is said that he owns at least 5,000 expensive luxury and high performance cars. According to Guinness World Records, the collection is believed to be worth around $4 billion, and includes 500 Rolls-Royces, the largest Rolls-Royce collection in the world.
Michael Bloomberg is serving his third term as the mayor of New York city. He is also the founder and 88 percent owner of Bloomberg LP, the financial news and information company, which has over 300,000 subscribers. He is the wealthiest man in New York and the 8th richest man in America. Bloomberg's net worth has been estimated at around $22 billion, according to Celebrity Networth.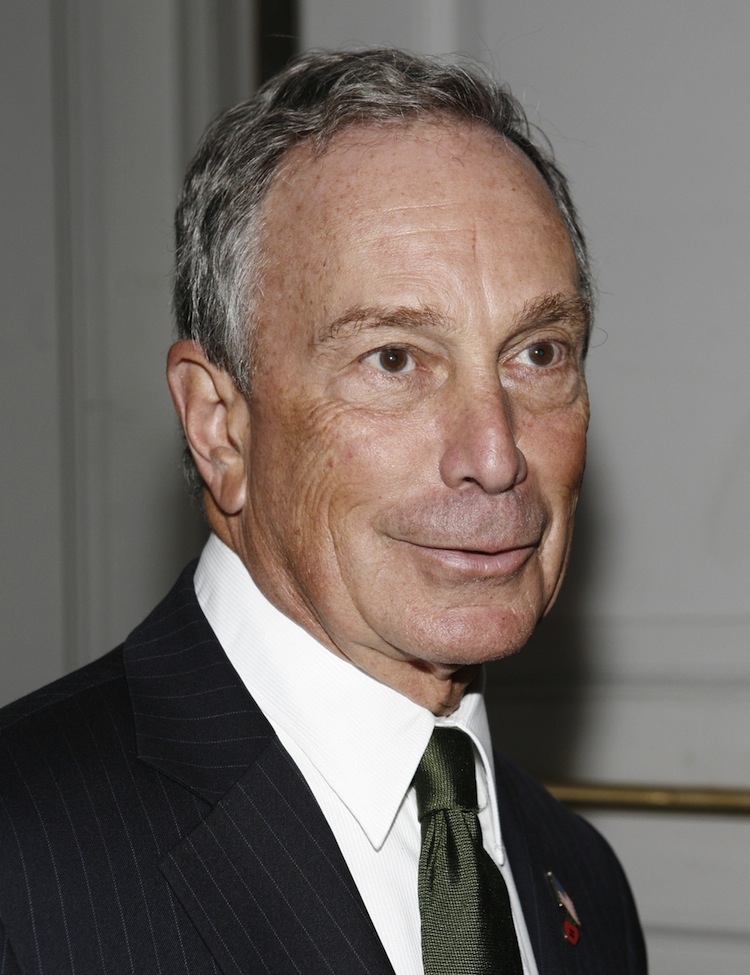 One of his areas of spending has been election campaigns. Back in 2009, he spent approximately $140 million for the re-election campaign. He also spent about $10 million to $15 million to run in the state, local, and Congressional races, according to The New York Times.
He is said to be very generous and has donated more than $2.4 billion to many causes and organizations, according to his website. He has assisted many charitable activities in cultural, educational, and health fields.
He helped build the John Hopkins Bloomberg School of Public Health, which has now become one of the world's leading institutions of public health research and training.
In 2011, Bloomberg was number five of The Chronicle of Philanthropy's list of America's top 50 philanthropists, with over $311 million given to 1,185 nonprofits that year by his foundation, Bloomberg Philanthropies.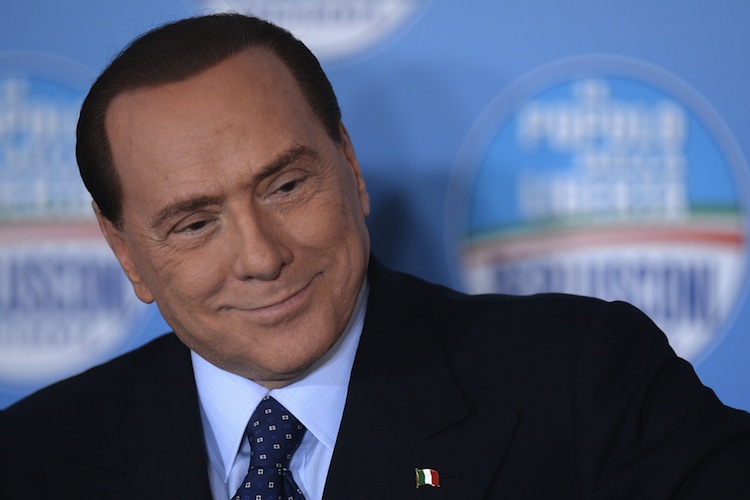 Silvio Berlusconi
Silvio Berlusconi is a member of Italy's parliament and was the longest serving prime minister since 1943, resigning in November 2011. He is one of Italy's richest men, with a net worth estimated at $5.9 billion, according to Forbes.
In the early 1970s, he launched Telemilano, which later became Mediaset, Italy's largest media company. He also owns Italy's largest publishing house, Arnoldo Mondadori Editore.
A fan of soccer, in 1986 he bought the AC Milan Football club and began investing his money in stars like Roberto Donadoni, Dario Bonetti, and Mark Hateley.
Berlusconi has also been accused of many criminal activities, including bribery, corruption, and abuse of power, and has been involved in judicial probes related to sex scandals and political scams.
These criminal cases have subjected him to 2,500 court hearings, according to Rich Files. He had spent about $270 million in legal fees by late 2011, according to The New York Times.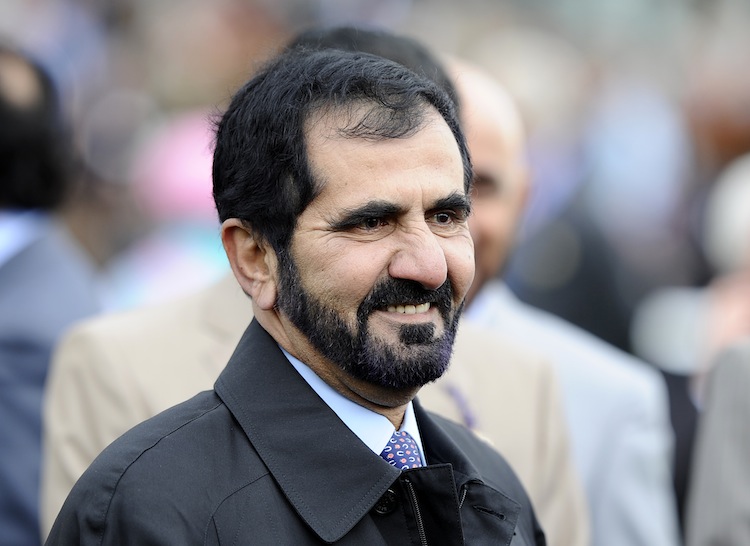 Mohammed Bin Rashid Al Maktoum
Sheikh Mohammed Bin Rashid Al Maktoum is the prime minister and vice president of United Arab Emirates and ruler of Dubai. His net worth is estimated at around $4.5 billion, according to Business Insider.
Sheikh Mohammed has a great passion for equestrian sports, and has won many horse races around the world, establishing the Godolphin stables in 1994. He also has a passion for cars and boats, with more than 100 luxury cars in his Dubai palace and one of the world's largest yachts, according to Richfiles.
Apart from his extravagant spending, the sheikh has also donated to charitable activities, including a donation of $5 million to the World Trade Center Victims Appeal.
In 2007, he donated $10 billion to set up the Mohammed bin Rashid Al Maktoum Foundation, according to the Foundation's website, in one of the largest charitable donations in history.
The Foundation "aims to develop the knowledge and human capabilities of the Arab World to introduce a future generation of regional leaders," the website states.
The Epoch Times publishes in 35 countries and in 21 languages. Subscribe to our e-newsletter.