Commentary
The Hong Kong of just a decade ago is unrecognizable from the Hong Kong of today. With the Chinese Communist Party (CCP) busy revising university curriculums, collective patriotism has replaced individual freedom; loyalty to Beijing is not just expected, it's compulsory. Refusal to comply, more often than not, results in punishment.
To date, the CCP's suppression in Hong Kong has been as brutal as it's been all-encompassing. In July, five speech therapists were arrested over an alleged "conspiracy to distribute seditious materials." In reality, the five individuals, all members of the General Union of Hong Kong Speech Therapists, published a number of children's picture books. According to the CCP, the therapists were attempting to "stir hatred" among children.
"Don't think that these are simple storybooks," Hong Kong Police Senior Superintendent Steve Li told members of the press. "These three books have a lot of seditious materials inside," he said. They didn't. The five therapists simply painted an accurate picture of Hong Kong. Authoritarian regimes, as we all know, have little regard for truth.
Hong Kong, a place once celebrated for tolerance and openmindedness, is fast becoming a place of intolerance and parochial, partisan politics. On Sept. 19, it spiraled further into the undemocratic abyss. In accordance with the CCP's "patriots only" system, the political elite, little more than "puppet showmen" for those in Beijing, began selecting a new committee that will eventually select Hong Kong's new, CCP-backed leader.
Once Beijing passed the Hong Kong law, the territory began to morph into a "society approaching the Orwellian descriptions attributed to mainland China, where dissent is promptly extinguished and penalized," according to Kevin Drew, assistant managing editor at U.S. News. In other words, Hong Kong is no different from anywhere else in mainland China.
Drew spoke with Dennis Kwok, a fellow at Harvard's Kennedy School of Government and former lawmaker in Hong Kong. When asked about the territory's demise, Kwok said, "I think the international community obviously sees Hong Kong as … a warning about international agreements that you signed with China and the implications of that.
"I'm not sure we should be looking at Hong Kong in isolation. We should look at the whole situation regarding China's policy domestically, whether in Xinjiang, in Hong Kong, or … its policy to Taiwan and the South China Sea."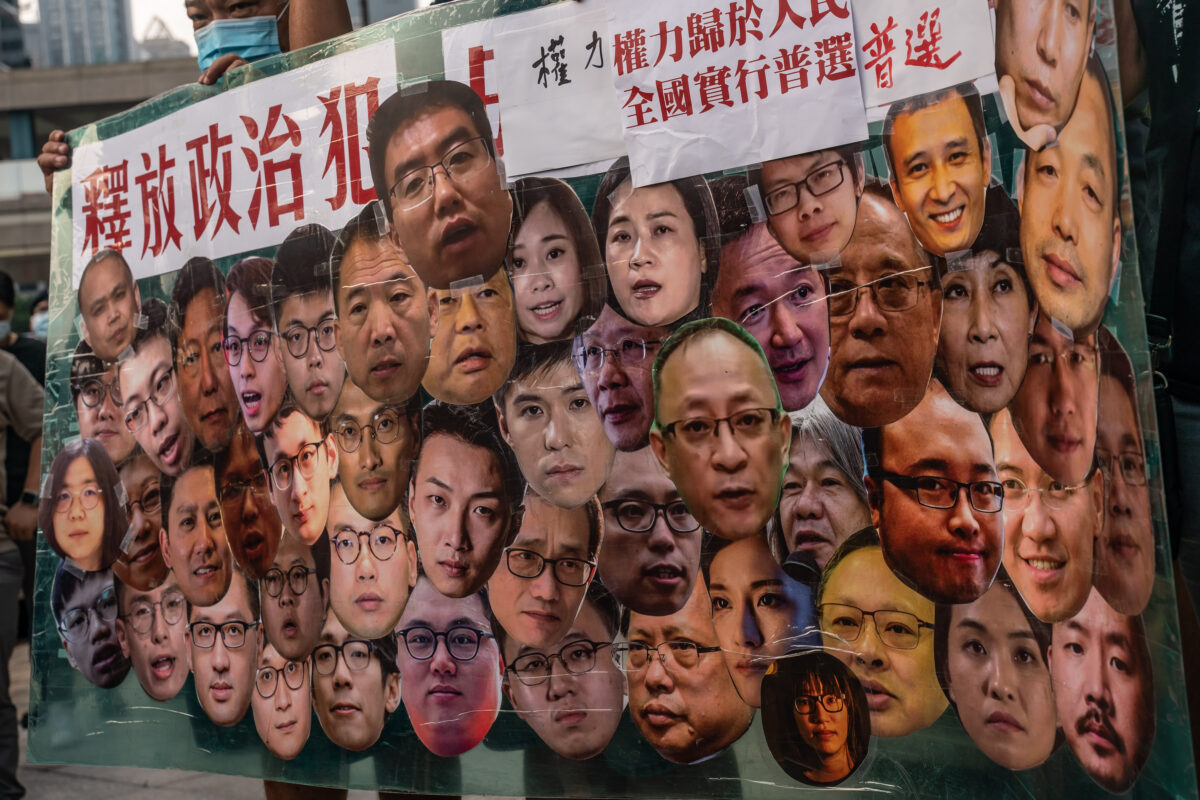 Kwok also discussed the CCP's antagonism toward Australia, as well as the arbitrary detention of two Canadians, Michael Kovrig and Michael Spavor (last month, the two men were allowed to return to their homeland).
"I think all of those need to be looked at in the full context in order to understand what China is doing," he said.
Kwok is, of course, correct. What happens in Hong Kong no longer stays in Hong Kong. The CCP's desire for global dominance isn't a figment of our imagination. It's a reality. With its Belt and Road Initiative (BRI, also known as "One Belt, One Road"), China has a number of countries eating out of its sizable hand. According to a report issued by the Green BRI Center, over the past 18 months, "accelerated by the COVID-19 pandemic," an increasing number of BRI clients "have seen their sovereign debt become unsustainable." Countries such as Congo, Djibouti, and Angola are heavily indebted to Beijing, and they're not alone: Pakistan owes $20 billion to Beijing; Kenya owes 7.5 billion; Ethiopia owes $6.5 billion; and Lao PDR, with a GDP of $18 billion, now owes $5 billion.
To paraphrase the French writer François Rabelais, debts and lies are often two sides of the same coin. With its BRI, China has sold expensive lies to a number of countries. The victims have no option but to foot the bill. Then again, like Evergrande, they could opt to default on their payments. Let's hope they do.
Either way, whether the aforementioned countries repay their enormous debts, Beijing's influence is undeniable. In fact, the CCP's presence can be felt in almost every country around the world. To make matters worse, as the journalist John Xie noted, Beijing now controls "more shipping ports than any other country." With "100 ports in at least 60 nations," the CCP is busy seeking out more. The importance of these transportation hubs can't be emphasized enough. As research shows, ports play an essential role in a country's economic stability. After all, he who controls the water controls the world.
The CCP's vice-like grip over society knows no bounds. Not only does it control a number of powerful nations, but the CCP also exerts a nefarious influence over some of the world's most powerful organizations. As the Observer Research Foundation has shown, the World Health Organization (WHO) and China are intimate partners in crime, with the former helping the latter to cover up the origins of COVID-19.
Last year, China, one of the worst offenders of human rights on the planet, was awarded a seat on the U.N. Human Rights Council. Fiction simply can't compete with reality. Granting China a place on the council is the equivalent of giving Alexander Lukashenko, the Belarusian dictator, a Nobel Peace Prize. More recently, according to a number of highly credible reports, staff members at the World Bank changed data to improve China's ranking. We're told the changes were made at the behest of Jim Yong Kim, then-World Bank president, and Kristalina Georgieva, then-chief executive. One assumes that Beijing applied a great degree of pressure on both Kim and Georgieva.
This brings us back to the deteriorating state of affairs in Hong Kong—events there shouldn't be viewed in isolation. In fact, nothing the CCP does should ever be viewed in isolation. People who doubt the Chinese regime's growing international clout would do well to remove their heads from the sand.
Views expressed in this article are the opinions of the author and do not necessarily reflect the views of The Epoch Times.