David and Louise Turpin may have seemed a bit strange in parenting their children, but, apparently, nobody expected the couple to starve their children, even chain them to beds in "foul-smelling surroundings," as recently described by police. The parents were arrested.
Based on numerous media interviews with the Turpins' neighbors and relatives, as well as their social media posts, there were two reasons why nobody realized the Turpin children were in danger, until one of their daughters escaped from the "horror house" in Perris, California, and called the police.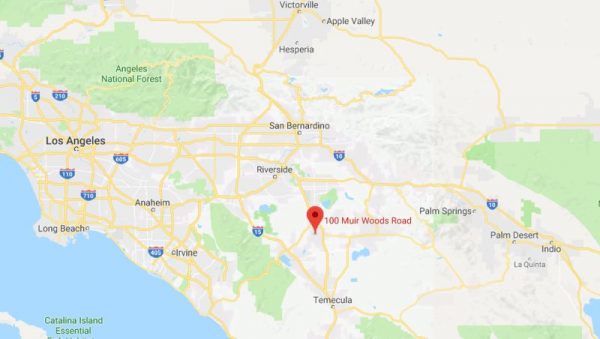 Blocking Information
David and Louise apparently didn't allow anybody to talk to their children, not even their late grandparents, according to Louise's sister Elizabeth Jane Flores, 41, from Cleveland, Tennessee.
"My parents booked several flights to go see them but when they got there they wouldn't tell them where to go and my parents left crying every time," she told The Daily Mail. "They died before they got to see them again. It's just heartbreaking and I'm so embarrassed about all of this."
Flores hadn't seen her sister for 19 years, but sometimes talked to her over the phone.
"Every time I would ask to talk to her kids, she wouldn't let me," Flores said.
"Something didn't seem right about her parenting but never would I have expected it to be like this."
David and Louise also managed to keep their neighbor in the dark.
"I had no idea this was going on," said Andrew Santillan, who lives around the corner, The Press-Enterprise reported. "I didn't know there were kids in the house."
Wendy Martinez, 41, who lives in a home just behind Turpins' property, saw four of the children outside with their mother at the end of October, around 9 p.m.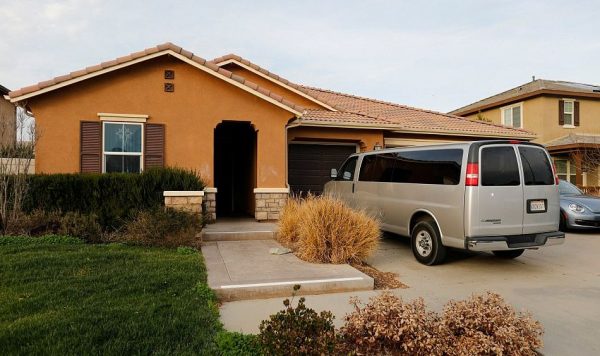 "They were on their knees, four little kids, and they were just rolling on the grass. It was odd at that time of night," Martinez said.
She said "hi," but got no response.
"No movement, like if they were told not to speak to anybody. The mom, no movement at all," she said.
The children looked very thin and pale, but Martinez didn't feel a need to intervene.
"Honestly, I didn't see like they needed help," she said. "They were in their yard. It was awkward that it was at 9pm at night but they were in their yard."
False Image
Apart from isolating their children from outsiders, David and Louise also projected an image of a happy family on social media. Their Facebook account contained family pictures, including from trips to Disneyland and Las Vegas, where the children sport bright smiles and matching outfits, some looking thin, but not apparently mistreated. The images date back to 2011 and continue until at least 2015.


David Allen Turpin, 57, and Louise Anna Turpin, 49, were arrested on Sunday, Jan. 14, on suspicion of torture and child endangerment, Riverside County Sheriff's Department reported. Bail was set at $9 million each.
Recommended Video:
How doctors in China turn into murderers