Commentary
The Chinese regime is using video games, the virtual equivalent of opium, to spread powerful, carefully crafted propaganda.
Beijing just issued a new set of rules for the country's gamers: From Mondays to Thursdays, children under the age of 18 are forbidden from playing online video games. Instead, they'll be allowed one hour on Fridays, one hour on the weekends, and one hour during public holidays.
The journalist Sam Shead recently outlined the ways in which Chinese "tech giants" are snapping up "gaming studios around the world." With those acquisitions, we can expect video games to "look a little different in the coming years," according to Shead. In fact, with the Chinese regime heavily involved, we can expect video games, one of the most potent forms of "soft power," to look a lot different in the future.
Soft Power and Subterfuge
In the late 1980s, when professor Joseph Nye coined the term "soft power," one wonders if he ever imagined a day when video games would become weapons of mass persuasion. Probably not. But they most definitely have.
Last year, the video game industry brought in more revenue than the movie and the sports industries combined. I reached out to Nye for comment on the matter. "Soft power," the legendary political theorist said, is nothing more than "the ability to get what you want through attraction rather than coercion or payment." For more than half a century, "Hollywood films" have filled this role. Today, though, "video games" can take Hollywood's place.
One can't discuss video games without discussing China, where 743 million gamers currently live. That number is expected to increase to 780 million by 2025. For any major game developer, China has become a Holy Grail of sorts. There's money to be made—tens of billions of dollars—and developers know that only too well. However, for outsiders, there are numerous barriers to entry. As the journalist Oliver Holmes has documented in great detail, any foreign gaming company looking to do business in China must first source a "local partner."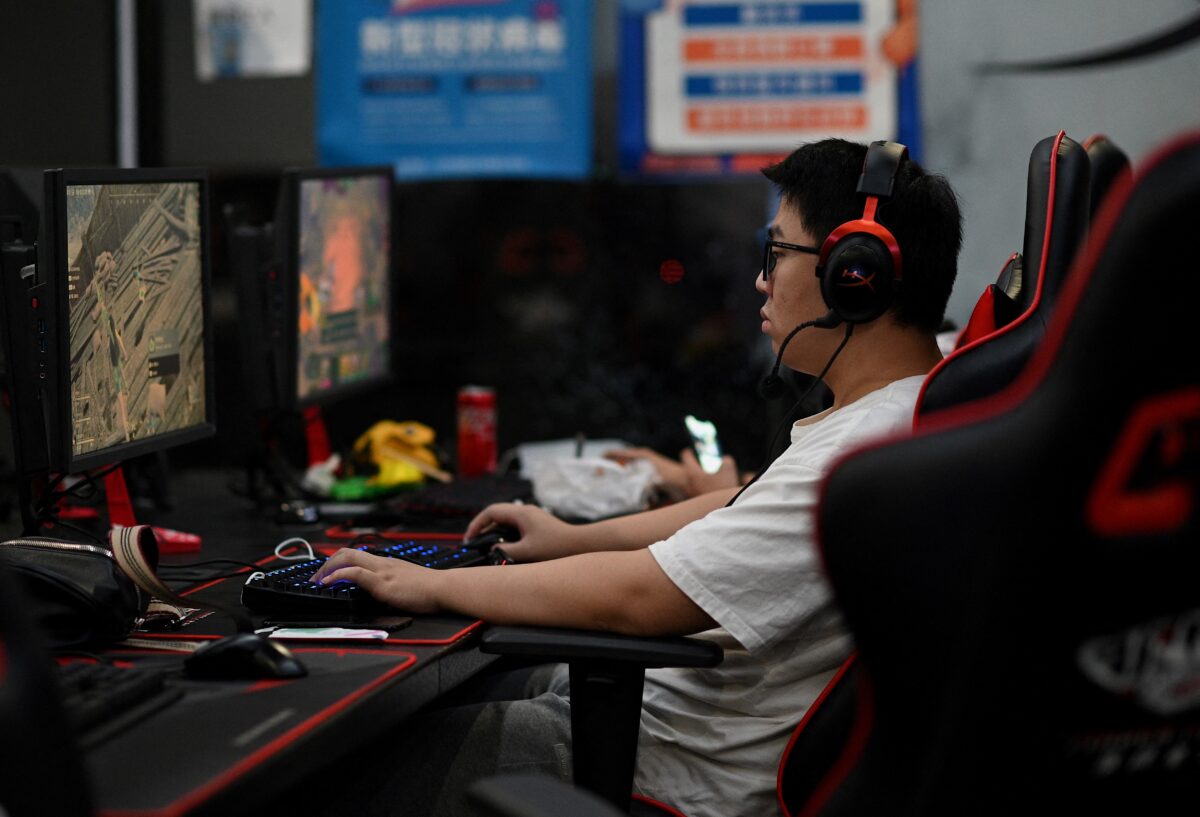 Tencent, one of the largest companies in China, now acts as an intermediary of sorts, connecting Western developers with mainland China. The tech giant has partially acquired a number of video game firms based in the West, according to Holmes, thus helping foreign firms "access the lucrative Chinese gaming market."
Tencent's help, not surprisingly, comes with significant costs. As I've discussed elsewhere, Tencent has close ties to the Chinese regime. In the past few years, the tech giant has been busy investing in or buying out some of the largest video game companies in the world, including the likes of Activision Blizzard and Epic Games. The latter is the company behind "Fortnite," the most popular video game in the world.
According to The Wall Street Journal's Jordan Schneider and Dave Aitel, Americans spend an inordinate amount of time consuming Chinese-backed video games. According to Schneider and Aitel, that poses a direct "threat to U.S. national security." The Chinese regime, they warned, "is already using games to spread its soft power and collect data" on U.S. citizens.
"Beijing's access to millions of gamers' computers gives its spies an unrivaled opportunity to use games to conduct intelligence operations," they wrote.
With gaming becoming more immersive through virtual reality headsets and haptic gloves, developers will have access to greater amounts of biometric data. The Chinese regime, it's important to note, is the largest abuser of biometric data in the world.
Redefining Reality
As we spend an increasing amount of time online, video games are fast becoming an effective means of controlling young, malleable minds. The United States, one of the largest consumers of video games in the world, is home to more than 100 million gamers, many of whom spend up to 12 hours each day online.
Movies, once the most influential medium of impression management, have largely lost their appeal. If in doubt, consider the Oscars, which has become a TV ratings disaster of epic proportions. The likes of Tom Cruise, Leonardo DiCaprio, Scarlett Johansson, Matt Damon, and Margot Robbie simply can't compete with the likes of Blaze, Peely, Fishstick, Midas, and Astro Jack, all fictional characters who continue to wow 3.24 billion gamers worldwide. Yes, almost half of the world's population are gamers—a fact that isn't lost on the Chinese regime.
Which brings us back to China and its new, domestic regulations. Facebook and Twitter are also banned in the mainland, but that hasn't stopped the regime from using both of them to sow seeds of doubt and despair abroad. TikTok, which has 80 million U.S. users, is loaded with surveillance software. What happens with the data gathered? There's every reason to believe that it's shared with those in Beijing. With video games, we can expect the Chinese regime to have access to even more, highly personal data.
Views expressed in this article are the opinions of the author and do not necessarily reflect the views of The Epoch Times.