Commentary
The vast majority of pharmaceuticals used in the United States come from China. That's bad news for Americans, as both countries are now engaged in a new cold war.
The U.S. Food and Drug Administration (FDA) approved 53 novel drugs in 2020, which averages out to about one new drug every seven days. The United States, literally awash in prescription medication, is at the mercy of the FDA, a federal agency that approves drugs at an astounding rate. Why is this the case?
The reason why Big Pharma comes with a capital B is because the FDA—along with a number of elected politicians—has a vested interest in the success of the pharmaceutical industry. That success comes with significant costs, particularly for the American people.
Across the country, drug overdose deaths involving prescription opioids rose to 17,029 in 2017 from 3,442 in 1999. Last year, according to the Centers for Disease Control and Prevention (CDC), drug overdose deaths from synthetic opioids, including fentanyl, reached a record high. Compared with 2019, 2020 saw the deaths of an extra 20,000 Americans.
While the United States certainly has an illegal drugs problem, it also has a government-approved drug problem.
Important questions need to be asked, including the following: Why is the FDA funded by the companies it regulates?
According to C. Michael White, the chair of the Department of Pharmacy Practice at the University of Connecticut School of Pharmacy, the FDA, once "an entirely taxpayer-funded entity," finds itself reliant on "user fees paid by manufacturers that are being regulated." So many words come to mind, and not one of them is appropriate for this piece. Let's just say that the FDA is compromised. After all, roughly 45 percent of its budget comes from the aforementioned user fees. For a medical device or drug to be approved, a fee must be paid.
The FDA has become a vehicle for Big Pharma. But, one wonders, who controls Big Pharma?
Where Do the Drugs Come From?
Most of the pharmaceuticals used in the United States come from China. As relations between the United States and China become increasingly frosty, "much of America's collective health not only depends on diet and exercise," but on relations with China, according to Healthline's Tony Hicks.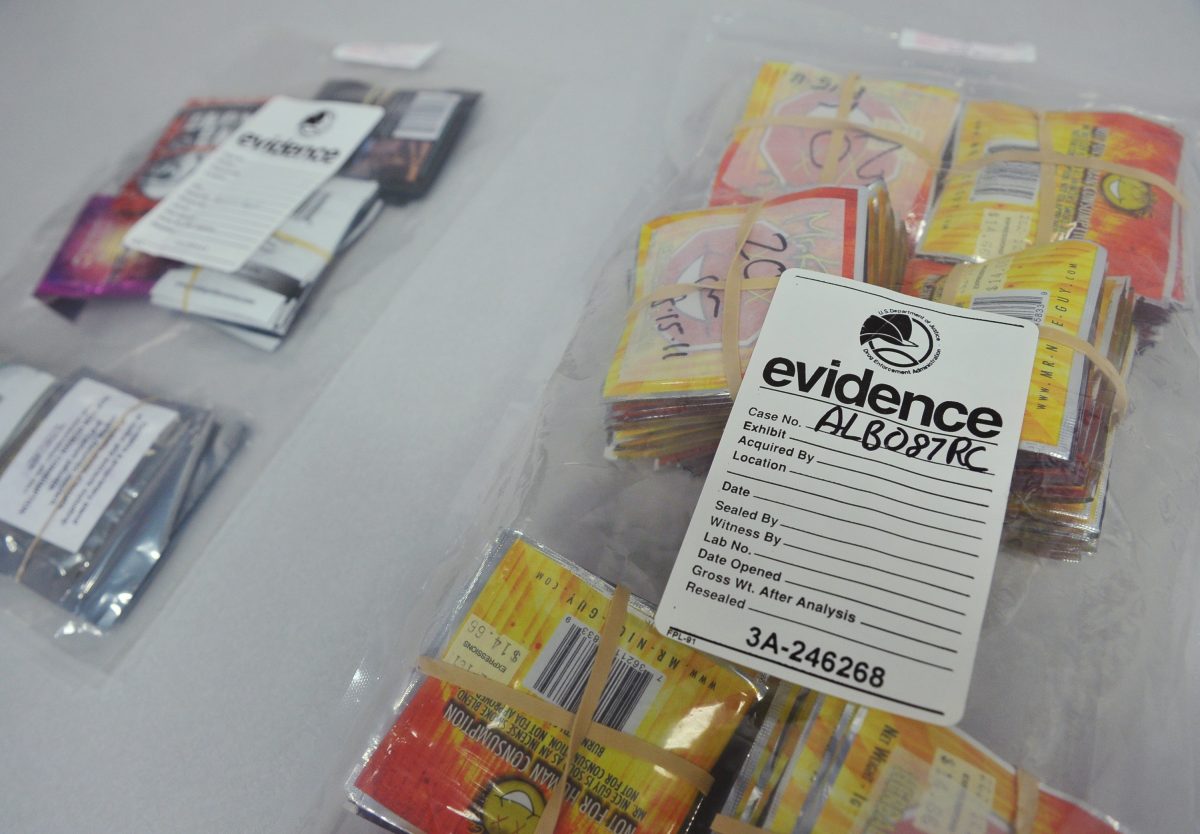 Two years ago, in an interview with NBC, retired Brig. Gen. John Adams argued that the United States had essentially "outsourced" its entire pharmaceutical industry to the Chinese.
Adams warned: "That is a strategic vulnerability. I think they [China] know exactly what they're doing and they're incredibly good strategists. They're doing this, they select their industries for the future and they've got a plan." His warnings went largely unheeded.
In the aforementioned Healthline piece, David Jacobson, a business strategist, discussed the fact that China offers to make devices and medications for ridiculously low prices. This is a strategic decision, according to Jacobson, designed to drive the United States "out of business." By doing so, the Chinese Communist Party (CCP) has "strategic control over critical supplies of drugs and drug companies."
Not only does the United States have a serious drug problem, Beijing is fueling it. Some will read this and ask, how could it? How could the CCP be so callous and calculative? Let's be real, please, this is the CCP we are talking about. According to retired Air Force Brig. Gen. Robert Spalding, the Chinese regime has waged a "stealth war" on the United States. While the United States slept and continues to sleep, the CCP strategized and continues to strategize.
A more important question to ask is this: How could elected leaders allow this to happen to the United States? Now the country finds itself in a Catch-22 situation. The United States can't seem to live with China, hence the new cold war; at the very same time, it can't live without the Chinese, either. If in doubt, consider the following: 97 percent of all antibiotics in the United States come from China. This is a simply staggering statistic.
With an increasing number of Americans hooked on all sorts of prescription medication, the Chinese regime, if provoked, could seek to weaponize prescription drugs. About 1 percent of Americans aged 12 or older are addicted to prescription medication. Even more worryingly, the drugs coming from China are of very poor quality.
Sadly, in this current moment, the United States has little option but to take what it's given. Beggars, after all, can't be choosers. To "take back" the pharmaceutical industry from China would take years, even decades. Because of this depressing fact, the United States now finds itself in a pitiful situation. And elected leaders, along with the FDA, have much to answer for.
For any American reading this, it's surely a bitter pill to swallow. Even worse, that pill you find yourself swallowing was probably made in China.
Views expressed in this article are the opinions of the author and do not necessarily reflect the views of The Epoch Times.